Minot Air Force Base's FSS is at it again with a fantastic event that hopefully comes back every year! On September 9th from 12-5pm, MAFB hosted its first Firefest with the help of Fire Events. This event was something new and different for the base because the gates were open for the local community to come and be a part of the car show on base. The parking lot was full of vintage cars, trucks, motorcycles and more! As we all know, this is a big highlight for the kids and adults the same!
The event included a free BBQ lunch for airmen and their families with pulled pork sandwiches and sides. By the end of lunch, they fed over 500 people from the MAFB family! Along with lunch, the Fire events team was able to secure go-karts and axe throwing for everyone to participate in. FSS set up bounce house, air brush tattoos and a candy bar.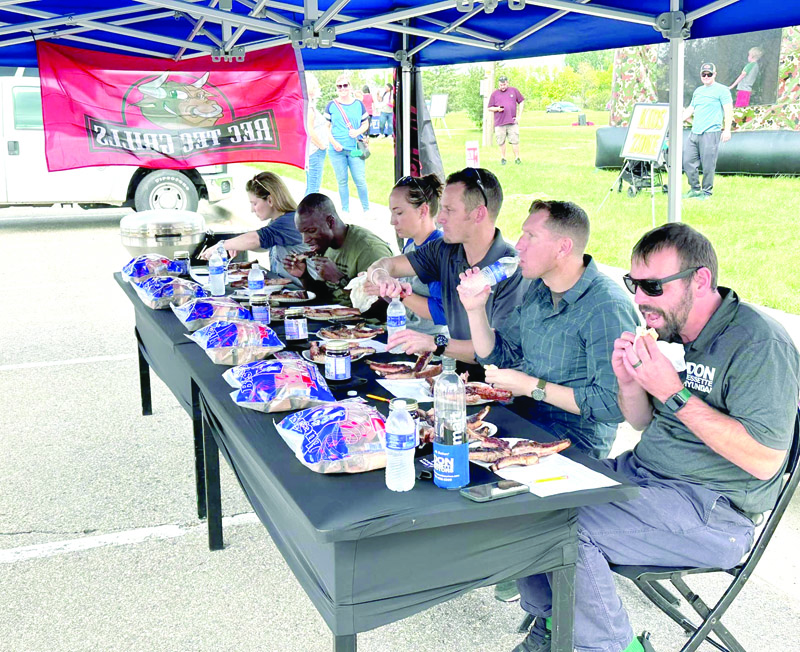 But it cannot be called a FireFest without the fantastic BBQ competition. Open to all military and civilian employees and their immediate family members of Minot, the BBQ competition consisted of two parts – pork ribs and whole chickens. Each team that signed up was provided with all the proteins needed. They were required to bring their own grill and whatever else they needed to show their best BBQ skills. It was so fun to watch these teams go head-to-head! In the end, the Grand Champion went to the 'To Da Bone' team winning an engraved Jack Daniel's barrel cover. A huge congratulations to all those who participated and placed!

And finally, as an attendee who got to enjoy all there was at this event. I would like to thank all the sponsors who worked together to make this event happen for us! Recteq, Jack Daniel's, Blues Hog, Tyson Foods, and Old Trapper Beef Jerky and Smoked Snacks, THANK YOU!