We all have memories from our childhood that define our path in life. For Terry Fator that memory takes him back to the church in his hometown, a small town outside of Dallas, Texas, where a young Terry was singing in front of a church filled with people. "I remember singing in front of a bunch of adults" according to Fator "and I absolutely loved the attention."

At age 11, by chance, Terry picked up a book on ventriloquism in the school library and even at that young age it seemed that his fate was defined. "At age 11 I would be practicing being a ventriloquist when all of the other guys were doing things to attract the attention of the girls. From the beginning I loved to entertain and loved the concept of making puppets talk."
Terry's path to fame became more of a road as he worked and practiced perfecting his act. Never losing site of his ultimate dream to entertain, he would use his great singing voice to enhance the voices of the puppets.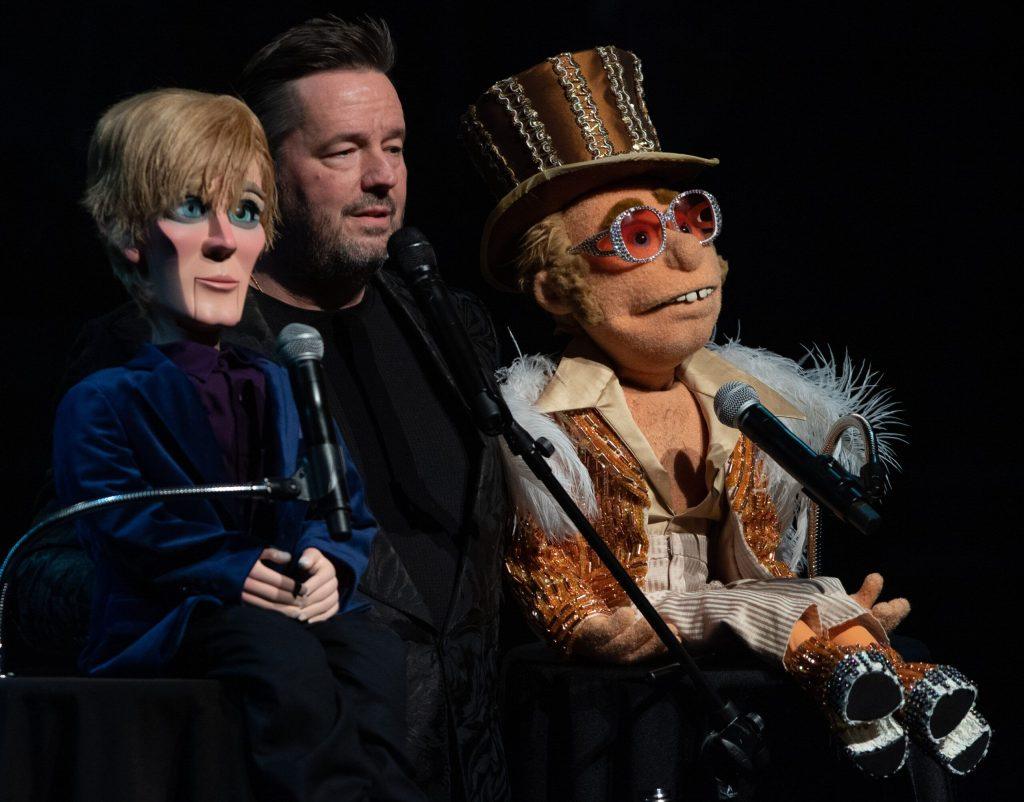 In 2006 NBC would hit the prime time airways with a new show that featured a weekly talent competition where an array of performers — from singers and dancers to comedians and novelty acts –would vie for a $1 million cash prize. The show garnered good enough ratings to return for a second season in 2007, and that is when Terry Fator and his now famous puppet, Emma Taylor, hit the spotlight.
The judges were skeptical…just another ventriloquist in their eyes, but all of that would soon go away when Emma hit the opening note of Etta James' now famous theme song "At Last". Terry and Emma would leave the stage that night with 3 yes votes, and a chance to keep alive their hopes to win it all that second season.

When Terry Fator and Winston, the Impersonating Turtle took the stage for the final time in August of 2007, the tune was very familiar, Roy Orbison's Crying, and the voice was superb, even the highest falsetto notes. For Winston, dark glasses and a black wig were a must to give the best Roy Orbison impersonation, ever!

The judges all made it very clear that night, they were in Terry and Winston's corner. The votes were tallied and indeed, Terry Fator, and friends, were the winners of 2007 America's Got Talent and took home the 1 million dollar prize; and the story doesn't stop there. A lucrative contract, the largest ever offered a Las Vegas performer, would soon follow. After winning the competition in 2007, the then-42-year-old signed a five-year, $100 million contract with the Mirage in Las Vegas and regularly made Forbes's annual list of highest-paid comedians.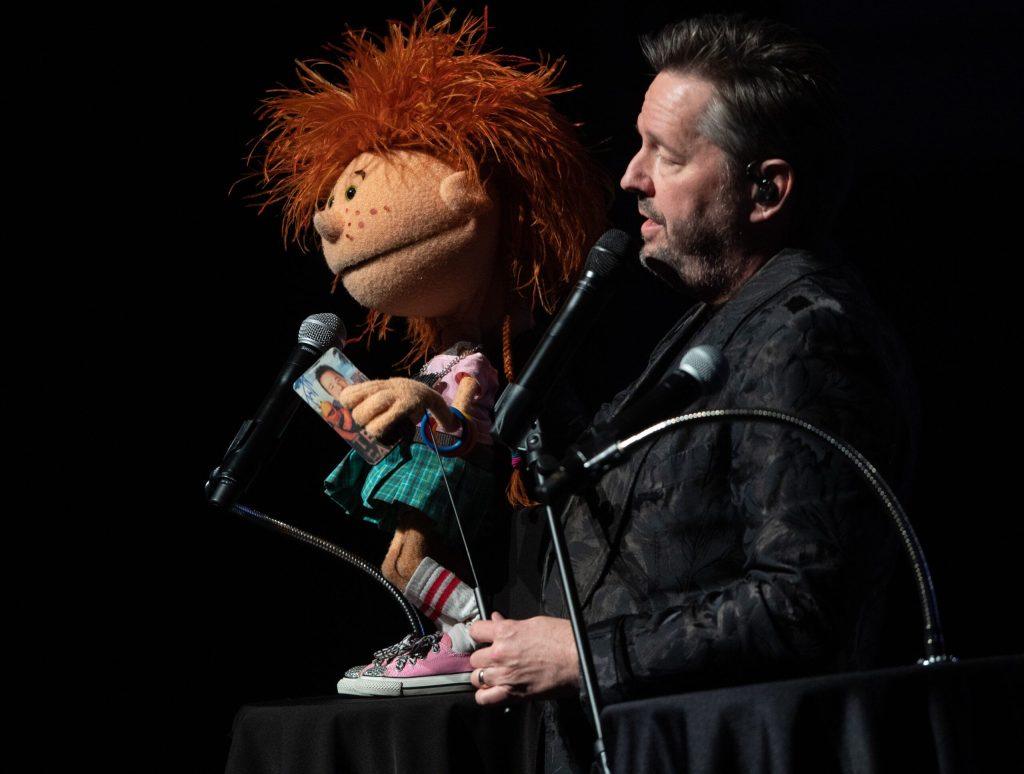 According to Fator "there are very few people that are not only paying the bills with their talent, but they are paying the bills and love what they are doing." Fator will do up to 250 shows a year in Las Vegas and travels to events like Norsk Hostfest where he entertains thousands, but there's so much more to Terry Fator, and the story begins once again when he was a kid.
"I did not have a great childhood, I lived in an abusive and neglectful home" according to Terry "and then I had a friend who cried about the way he was treated when they came home from Vietnam." Terry Fator did not want to see this type of behavior continue, so he has established the Terry Fator foundation. The funds from the foundation come from the proceeds of merchandise sold on his website. "Yah, it's really pretty simple. They can contribute to the Terry Fator foundation by going online and buying neat stuff."
Over the years the foundation has contributed millions of dollars to our military veterans, active duty military families and first responders and their families. "I want to make sure to show them how we appreciate their sacrifice and service." Funds have been given to families of military and first responders that have children who are disabled. "We built houses and created athletic teams for veterans who are disabled or have lost limbs." As Terry told me in my interview with him, "the list is certainly long of the people who need help, and now I can give back to them, through the people who help out by purchasing merchandise through my web site."

There is a fiber that runs through a person that truly defines them. Terry Fator made the decision not to dwell on the negatives of this world, "I was not going to allow my troubles define me. Instead, I turned them into positives. I have a strong faith in God, and I believe that we can't let negative things define us. I want to make people feel free to have a choice. They can make the world a more miserable place, or they can make the world a better place. It's their decision."

After watching the many clips of Terry Fator, and his friends, that are available on YouTube, and after spending time with him on a phone interview, I believe that Terry Fator speaks from the heart; be it as a now famous ventriloquist/comedian, or if he speaks through Winston, or Emma or whomever happens to be on stage with him. Too many people who have been down the path of Terry Fator live a life of greatness. But Terry Fator is up front and center when he speaks about his life of gratefulness. The guy who shows up on stage at Norsk Hostfest, is really Terry Fator. And so are the numerous other characters who are on stage at Norsk Hosfest with Terry. I say characters because puppet does not fit the description of the many personalities who share the stage with Terry each and every show.

The path from a 10 year old who happened to find a book in a library, to the now famous ventriloquist, has been one that you have to admire. Tickets are still available. It's a show that you won't want to miss. If you want to look up Terry Fator on the web, just go to terryfator.com. And oh, by the way, Terry Fator is working on a biography, sure to be a book that you will want to pick up.