They have done it! 26.2 miles is now checked off and completed by a group of hardcore Airmen athletes. The Minot AFB Running Group, primarily led by Chaplain Mark Bradshaw, 5th Bomb Wing, completed their goals of finishing the Fargo Marathon. While this race was not the first at this distance for several runners, it was the first for several and it will remain a successful memory for years to come. On Saturday, May 20th, 21 individuals from MAFB showed how a determined attitude and hard work can make any goal attainable.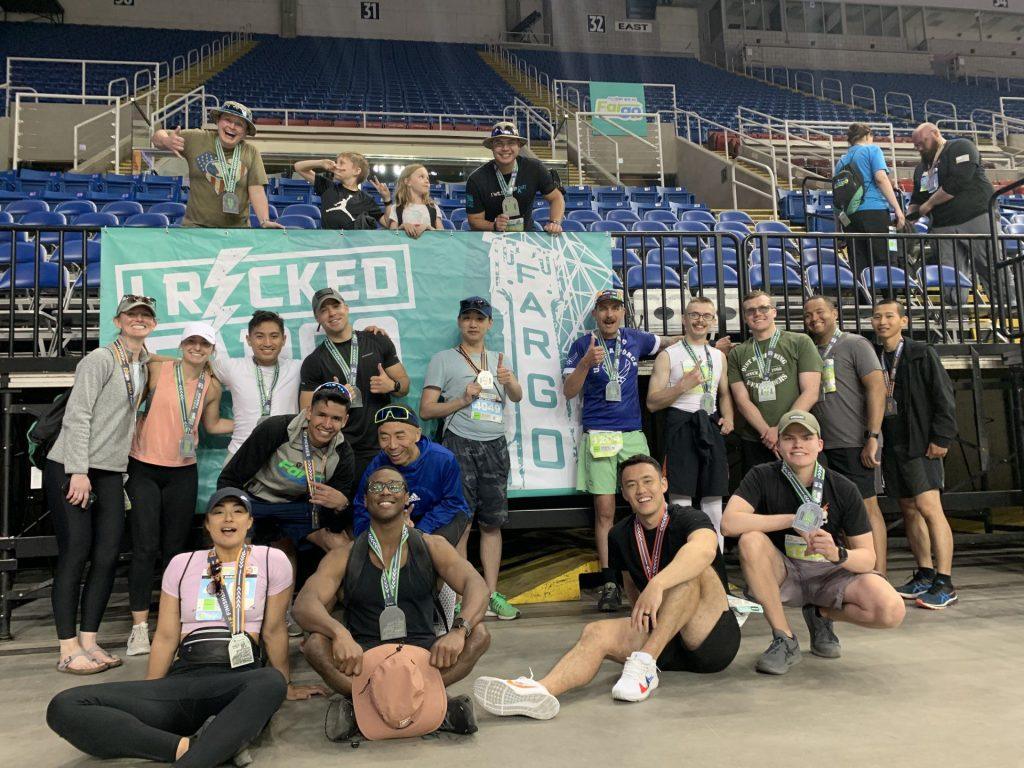 The Running Group was created by Ch Bradshaw in spring of 2022. As an avid runner himself, he saw an opportunity to create a support system for fellow Airmen that would help build the four pillars of fitness (physical, mental, spiritual, emotional) for the AF and keep people committed and engaged during the long winter months. Their dedication and training has been documented in previous stages including last summer when training was kicking off, northernsentry.com/2022/07/22/fitness-feature-marathon-training/, and after the completion of the Bismarck Marathon, northernsentry.com/2022/11/23/airmen-compete-in-bismark-marathon/ .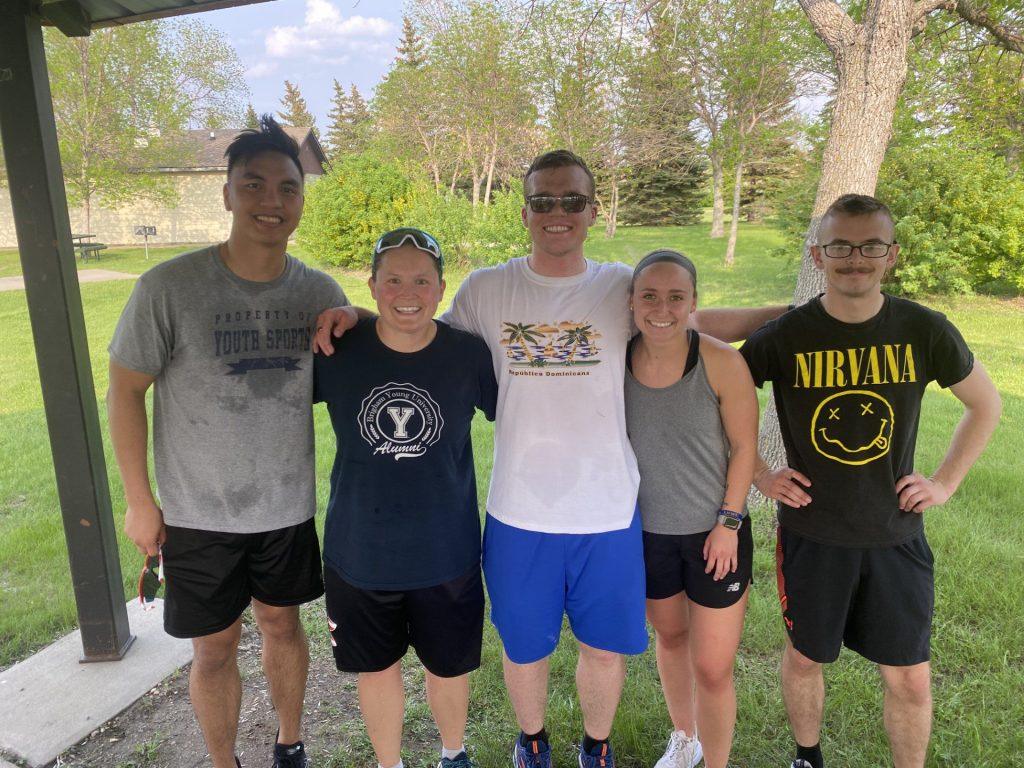 This Fargo Marathon is an important milestone as it will be Ch Bradshaw's last with the group, as he departs on a short-tour assignment to Korea next month. Although he is sad to leave this amazing community he helped build, Bradshaw knows they will continue to thrive and work hard. While firm plans are not yet set on who will take the reins for the group, he is confident the running and growing will continue even in his absence. He mentioned that his proudest part of the group is that he got to "see people from two wings and 15 different squadrons become friends and see the impact on personal growth. They had been introduced to a lifelong practice of healthy community." Ch Bradshaw plans to continue to communicate with the group with encouraging emails and also hopes to start a similar group at every base he lands in the future.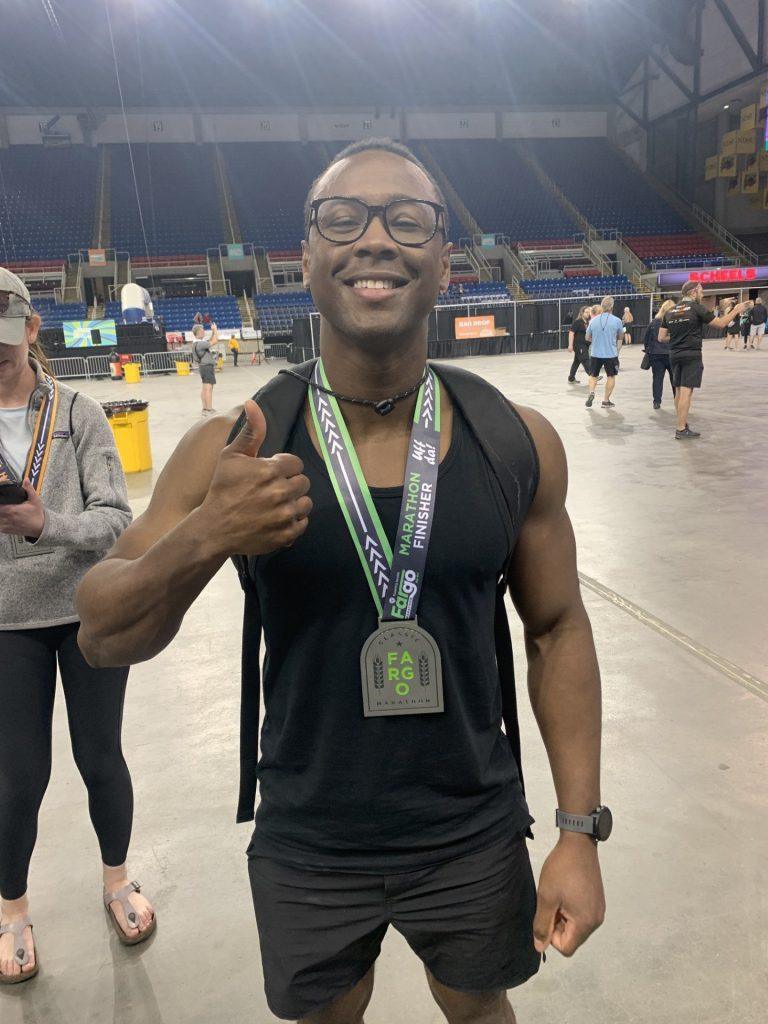 Every Airman who participated in this race had a different athletic journey and story. A few were Tech Sergeant Ming Ni 5 FSS & Airman First Class Jerred Kaufman 5 CES. Ni said that he has been running for about a decade and he loves to recruit other people to the group. He said that the first time someone decides to come to one running group, that is the most important and so he works hard to be encouraging and show people they can do it. He has competed in 21 marathons total now and has no plans to stop running. He self-admitted he can be very convincing to people, having eventually recruited Kaufman to join a few months ago. When Kaufman arrived at Minot AFB this past December, he was bored and cold so he spent a lot of time at the gym, where he saw Ni pretty frequently. They got to chatting and then Kaufman ultimately joined the running group as well. Kaufman has been an athlete all his life and previously competed in three ultra marathons and two marathons, but is enjoying his time in the Minot AFB Running group because of the community of people. He said, "Chaplain Bradshaw is a really good motivator and is so inspirational and helpful. He's a great coach."

The Fargo Marathon also saw some personal goals come to fruition with Staff Sergeant Shamar Young 5 HCOS who beat the coveted four hour mark with a completed time of 3 hours and 50 minutes at Fargo. This is his second time running at this distance and said there was a woman at the Fargo marathon who was an amazing encourager. According to Young, the woman just kept appearing all over the race course and was super motivational to him. He said he will always remember that.

The Minot AFB Running Group has no plans to stop and will continue training. They meet every Wednesday evening at 5:30 pm at Bud Ebert Park. They are now currently training for the Bismarck Marathon in September and new runners are encouraged to join at any time!