Traditions are everywhere. Almost everyone has a remembrance that brings them joy around the holidays. Since Thanksgiving is the time to think about the blessings instead of the hardships that being a military family brings, the Northern Sentry has found several base residents willing to share a few of their well-loved family Thanksgiving traditions from all over the world.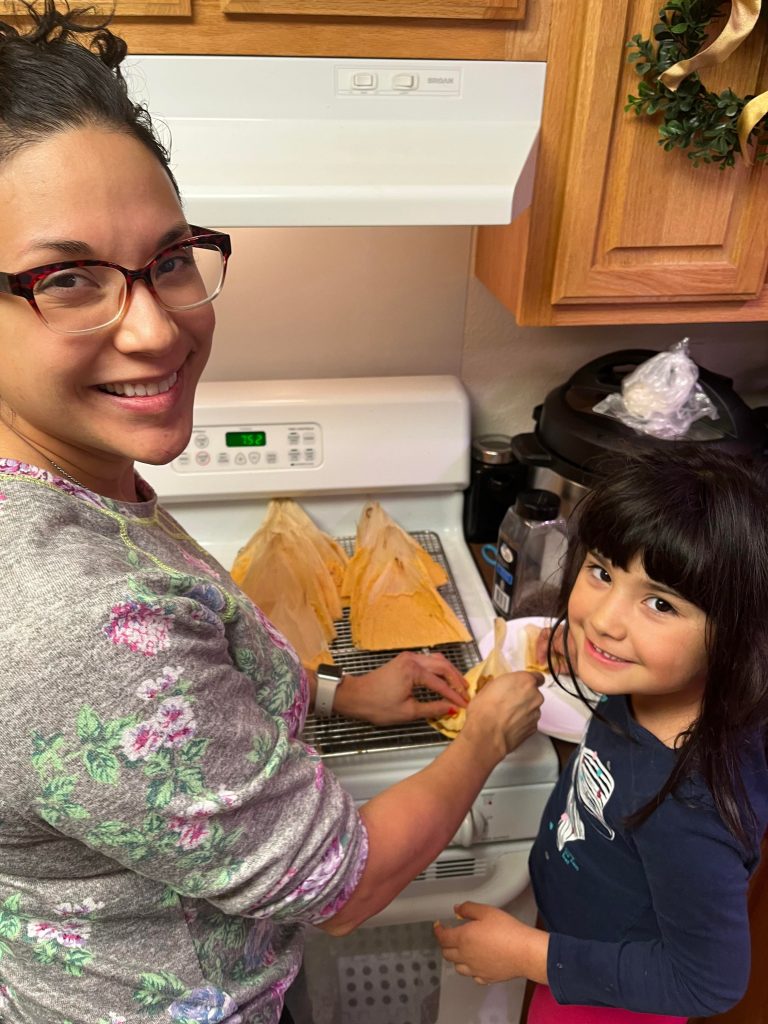 Sarah Escarzaga, a Minot mil spouse originally from San Antonio, Texas, shared a unique tradition of making homemade tamales with her friends. She said that as a child she would sometimes help make them with family, but sometimes they bought them at the store. But either way, they always ate tamales on Thanksgiving and it has been a fun tradition to carry on. Tamales are a tasty Hispanic dish that is known for the corn husk outer shell and delicious insides. They are also known to take hours of complicated processes to create the perfect flavor.
Sarah and her husband Maj. Martin Escarzaga, 91st Missile Maintenance Squadron, both enjoy this special part of their home-away-from-home tradition.

Spouse Jennifer Rockwall said her Thanksgiving tradition is keeping the same day schedule. "At 3 p.m., we have two families come over that have kids the same age as our kids. In the morning we always watch the parade and then the dog show together. Deviled eggs are a must [for Thanksgiving dinner]. After dinner, we watch Elf or Christmas Vacation and play games before the desserts come out. After everyone has had time to digest dinner, naps are needed." She loves doing the same simple things every year that bring her happiness.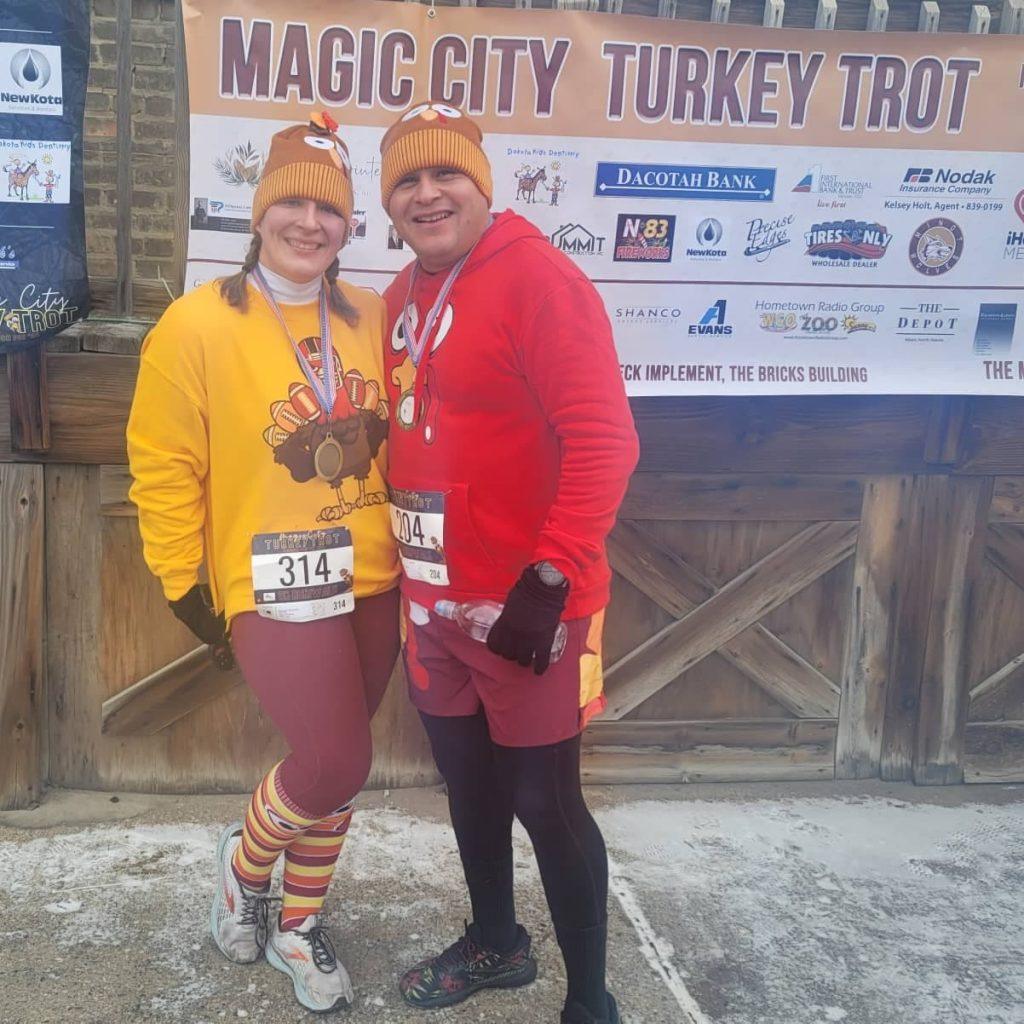 While most Thanksgiving celebrations are based around food, Master Sgt. Johann Gonzalez, 5th Security Forces Squadron, and spouse Samantha Gonzalez have a more active Thanksgiving tradition. Samantha said, "My husband and I love finding the 5K Turkey Trot races to do. This will be the second one here in Minot. We started them together in Omaha, Nebraska, but I started doing them with my family back in Wisconsin." She also said, "We started together in 2018 and have done them every year since. Even when we lived in different states one Thanksgiving, and then 2020 we had to do our own at the gym due to Covid."
The Rivera family likes to take time to merge Christmas and Thanksgiving with a unique holiday tree of gratitude. Amanda Rivera said, "We do a Thanksgiving tree where each person writes what they're grateful for and ties it on the branches! And then we eat way too much food!"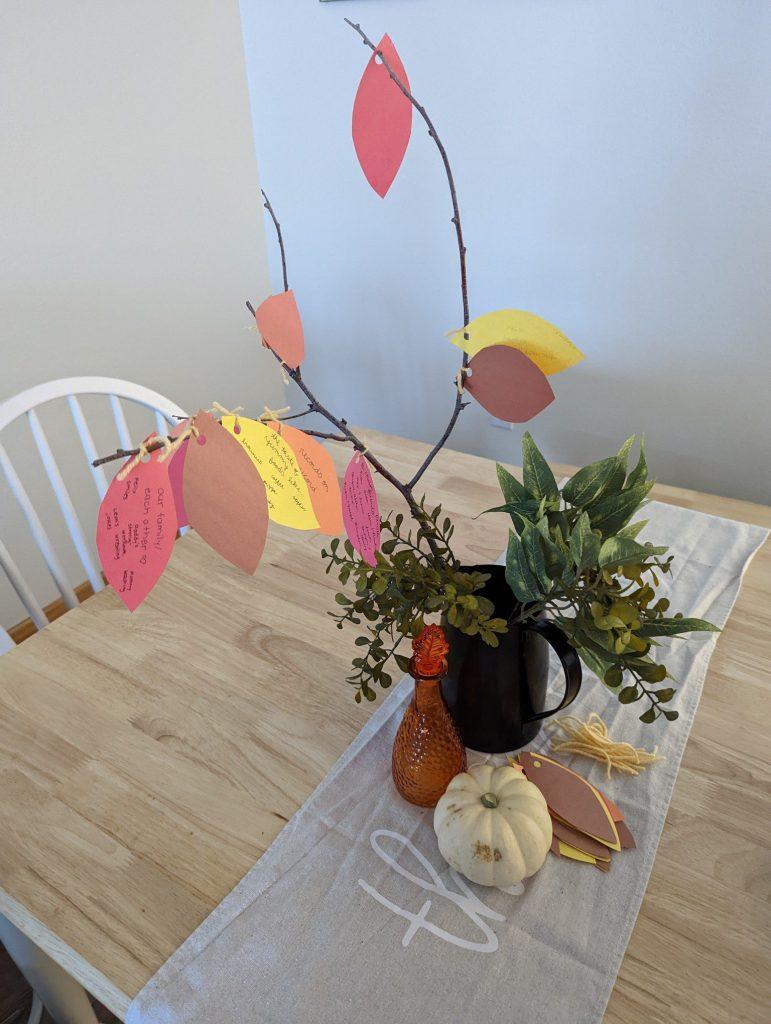 5 CES spouse Melissa Lawyer doesn't find joy in cooking the perfect turkey, so she discovered a way to have her bird and eat it too, without doing the work. She said, "I [always] find a friend who wants to make a turkey for me so I can continue my life of never having to make a Thanksgiving turkey."

Whether it is the full bellies of wonderful food, yelling at the football game on TV, or simply taking a minute to be grateful, Thanksgiving brings people together. While a lot of MAFB residents are away from their extended family homes, adapting and finding new ways to bring family "home" is what the military family is known for. Happy Thanksgiving everyone!