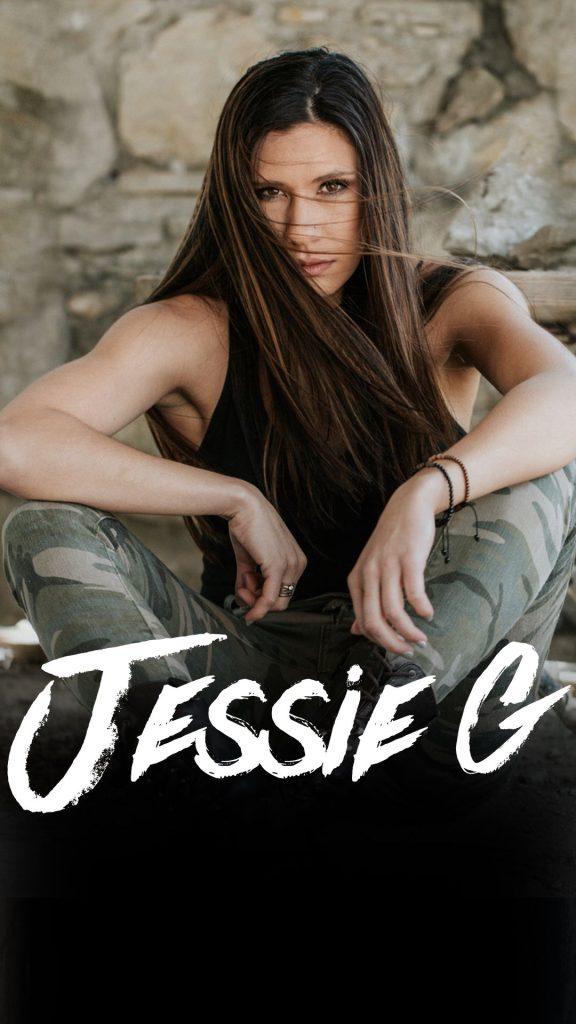 Even though Veteran's Day was last weekend, there is never a bad time to thank our dedicated servicemen and women. Jessi G, a world-renowned country/rock singer and performer, wants to do just that with a special "Weekend Salute to Veterans" show this Saturday, Nov 19, at The Spot in downtown Minot.
The Friday night performance will feature South Dakota local band The Judd Hoos. Both performers will bring their talents to the stage for one weekend to offer their proceeds to the local District 3 VFW chapter, which supports military veterans who have served in combat war zones.

Jessie G has been a rising artist since she appeared on a Battle of the Bands competition to be the opener for Gretchen Wilson back in 2013; however, she has always been a singer. She performed in her high school and middle school competitions and created her own rock bands as a young adult. After that, she was awarded a scholarship to attend college after sending in an audition tape singing a cover of Aretha Franklin's Respect.
After Jessie G's winning performance and opening number with Gretchen Wilson, she took a chance and moved to Nashville, Tennessee, to officially jump into her music career with passion.

Along the way, Jessie G met and fell in love with her now-husband, who just happened to be an Army Ranger. Army Rangers are some of the most elite members of the Army, being among the first to go into enemy territory and complete the most dangerous missions. Jessie G is a very proud Army wife and says that her first priority will always be her husband and the USA first.
When asked how being a military spouse has affected her career, Jessie said that sometimes she feels like she has to work ten times harder to maintain relationships in the music industry and keep rising in her career. Because she performs around the country, Jessie G is often on the road and also has to take multiple trips to Nashville weekly so she can work and still live with her husband and family back home. But she also mentioned that it is all worth it because she is doing what she loves.

It is sometimes difficult for military spouses of all branches to maintain careers with so much moving around and uncertainty. Jessie G offered up this advice to other mil spouses who are struggling to make a career. She said, "Man… it's hard. But, take off one bite at a time. Nothing is impossible, and don't give up." She continued to say that most of the time, dreams and goals are not a one-year thing, but a 10-year thing that should be viewed as a long-run aspiration to work hard for and towards. She said that she has experienced a vast amount of support from her military community and would not trade it. "Rely on the community and other mil spouses; they are so supportive. Lean on the people around you and don't go at [your dreams] alone." Jessie G finished by saying that at the end of the day or a year or five years, all your hard work will be worth it.

To find out more about Jessie G's music and life as an Army Spouse, find her on social media or just come out and support her, the Judd Hoos and the VFW at the Weekend Salute at The Spot Friday, Nov 18 & 19.
Facebook – www.Facebook.com/ JessieGofficial
Instagram – @JessieGofficial
Twitter – @JessieG_Music
TikTok – @JessieGofficial
YouTube – www.YouTube.com/ JessieGofficial