Florida is sometimes a #goals location for the Air Force families. Beaches, warm weather and sunshine make it an enviable place to live. Today, Minot spouse Samantha DeJoe claims Naval Air Station (NAS) Pensacola as her favorite base! She and her spouse, who works in the 5th Bomb Wing, spent less than two years there for training, but Samantha said it has been her favorite location so far because of SO many reasons.

Samantha and her husband are both from western New York and were both very new to the military lifestyle when they got the news about being sent to Pensacola. When asked about her initial reaction to the news, Samantha said, "We were ecstatic! I had been researching the area. We were also a bit nervous but we are always up for an adventure." However, when the couple first arrived in Florida the apprehension started. She said, "At first we were nervous. The area looked a bit rough. We were brand new to military life and a bit scared to be on our own for the first time. We didn't like it at first. Once we were there for about six months and my husband's TDYs were out of the way, we started to explore. We grabbed pamphlets, maps, Googled, and did everything that we could to spread out. We wanted to see it all and we didn't even get close. I am so happy our first impression was not true!"
After realizing that first impressions are not always correct, Samantha wanted to encourage all spouses that even if a new place seems scary at first, there are so many places to see even in the most obscure locations. She said, "No matter the base or circumstances I always say that I am not going to complain until I get there. We have been to 3 bases now. I don't enjoy the moving process at all. So I complain! However, once I get there all the complaining stops. I get it out of my system and my new goal is to make the best out of our location. I look up cities nearby and national parks are a must!"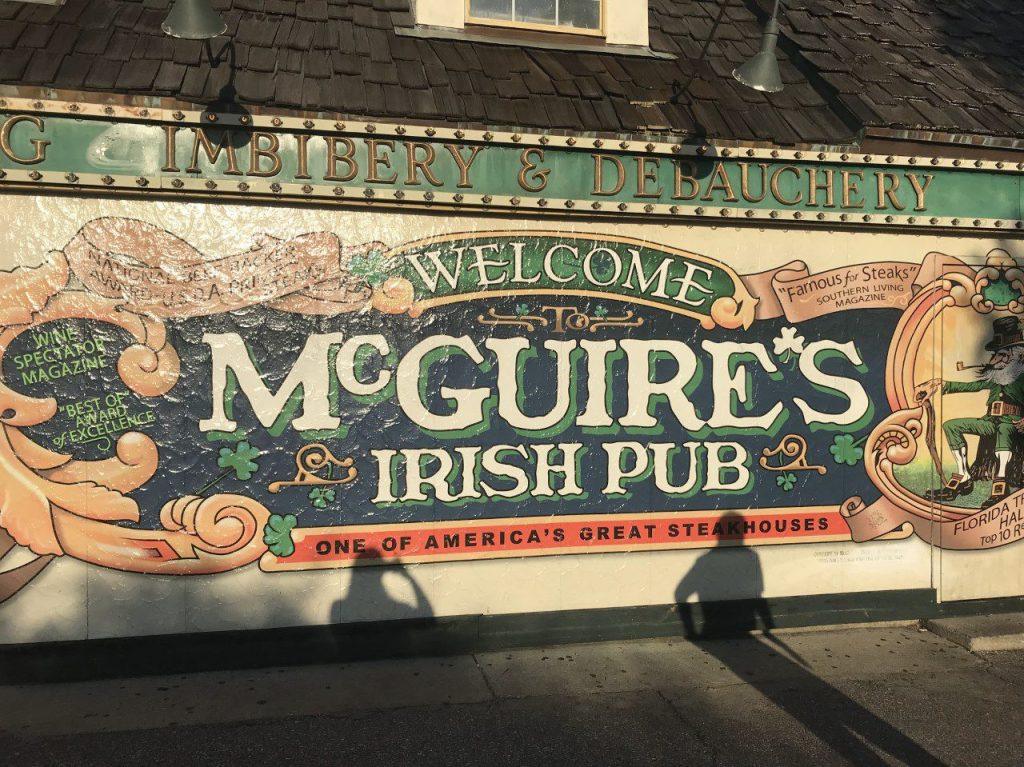 Samantha loved NAS Pensacola so much that she couldn't narrow it down to a top five favorite and instead has listed her TOP 6 Reasons to love NAS Pensacola. Although she loved Pensacola the best, Samantha wanted to say: "A base/state is what you make of it. If you don't try to explore and enjoy then you are doing yourself and the area you are in a disservice and will end up making yourself miserable. There is always something to see and do."
Top 6 BEST things about NAS Pensacola
1) The base MWR (Morale, Welfare & Recreation) located on the Bayou Grand, a shallow protected inlet of Pensacola Bay sheltered by barrier islands to the South where they rent out paddle boards and kayaks.

2) The two base museums which are ON base. The first is the lighthouse which is the tallest in the area and has a few original historic pieces. The second is the Naval Aviation Museum. This museum has an IMAX theater, the Blue Angels display and 50+ planes on display! Some of the aircraft belong to the museum and others are on loan from the Smithsonian. The museum also has a STEM program for local students and interactive and full immersion exhibits.

3) Joe Patti Seafood Market is a lot and can be VERY overwhelming at first. Guests enter, take a number, and pick out seafood. Guests can enjoy anything from mahi-mahi and shark to tuna and shrimp. Everything at the market is fresh and on ice. They even have a sushi bar!
4) Pensacola Beach where anyone can visit the long white sandy beaches. Plus close by is Fort Pickens, an old fort on the tip of the peninsula. This fort was one of three forts built to protect the gulf in the early 1800s.

5) Our favorite place to visit was a small town just over the border called Foley, AL. This small town has a small bookstore that sells new and old books stacked floor to ceiling. It also had our favorite museum, an old train depot that has been converted into the Foley Railroad Museum. The town also has The Holmes Medical Museum which has its original x-ray machine. And no picturesque little town is complete without a soda shop, which they have!

6) On the third Friday of every month they shut down Palafox street for Gallery Night. They have live music, art vendors, food trucks, street performers and games. The beginning of the night is usually more family oriented and the latter half is more adult. I recommend everyone go.