Who loves bacon-infused meals and the deep smoky flavors of locally brewed beers? I am going to assume that the majority of readers just raised their hands. So for those of you that did, the Roosevelt Park Zoo has something just for you and the hundreds of other bacon lovers in Minot! Did I lose you at beer? No worries! If you're not a beer aficionado, rumor has it that there will also be wine served from Hook and Ladder Winery. Only it's not a rumor, it's true!

The 7th Annual Bacon and Brew event will be bringing the flavor on Thursday, August 11th. Jennifer Kleen, Executive Director at the the Roosevelt Zoo, sneaked away from the planning to tell us a little bit more about what to expect from this annual zoo fundraiser. She told the Northern Sentry that it is common for zoos around the nation to put on "Zoo and Brew" events, but here they wanted to add something extra special, thus the "Bacon" part. So what can visitors expect? This casual-attired fundraiser will be hosted at the Roosevelt Zoo itself. Guests will be able to walk around, see all the animals and discover the sixteen locations where beer samples will be located, each paired up with a local restaurant. So not only will visitors get to savor multiple beers and taste bacon-themed dishes from local restaurants such as Starving Rooster, Mi Mexico, Homesteader and Prairie Sky – to name a few – they will also have the opportunity to ride the zoo train and have a go at ax throwing at the Up Your Axe booth.
Because of all the libations, the Bacon and Brew event is strictly 21+, but there is plenty of fun to be had with just the grownups around. An outdoor summer event would not be complete without some rockin' live music. So they got you covered there too. The Missing Lynx Band, which takes seven decades of popular music and recreates them into upbeat renditions, will be performing live from 6-9pm.

Besides all the fun, tasty beer, savory food, and melodic tunes that will embrace this once-a-year event, it also serves as a major fundraiser and support for the Roosevelt Zoo and the animals within. Kleen mentioned that the money raised from this event will go towards all the operations of the zoo itself, but recently they are focused on the leopard enclosure project. She also said that it is a really fun evening for everyone. Who can say to "no" to supporting animals, tons of food, live music and tons of beer?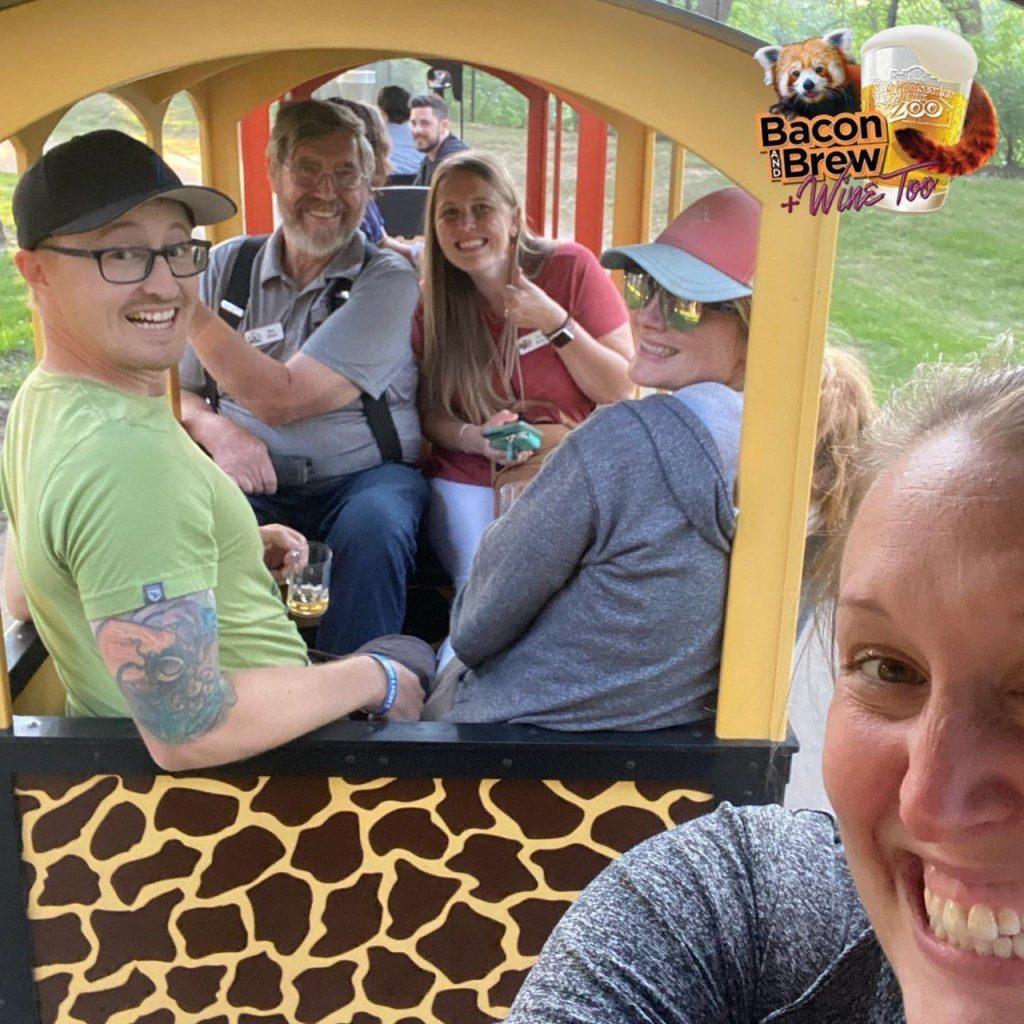 Did I mention that there is also a cash bar available to keep the party going after you have tasted all the samples, because there is! So now that you are ready to go, head on over to the Roosevelt Park Zoo website https://rpzoo.com/bacon-brew/ and purchase your ticket. Although tickets can be purchased at the door, buying in advance is highly recommended. You get everything mentioned for only $50/person, which is a fantastic deal, and goes to support a great cause!