The training grounds for the Minot Air Force Base fire department are specific to the mission of Minot Air Force base. As you enter there is a model of a plan that resembles the body of a B-52. There is also another model of an H1 Huey helicopter, and finally a building that resembles a residential structure such as a home or apartment.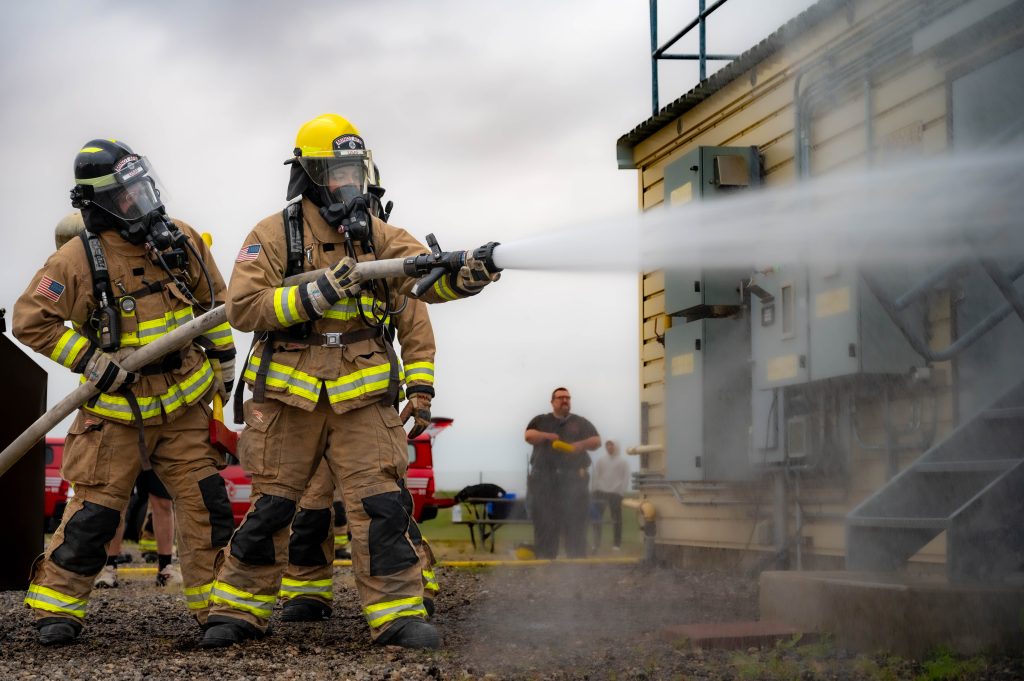 On this particular night there would be a training exercise that would use both the building structure and the B-52 model. Poised and waiting for the training event to start was a Minot AFB fire truck, and several members of the Minot AFB fire department. But tonight, this training event would also include the Glenburn rural fire department, one of 23 rural fire departments that would respond, if needed, to a fire that might take place at any one of the missile control structures.

The training on the simulated B-52 would also take place "because you never know when we might need help with a B-52, or one may land in their back yard" according to Keith Salzman, Assistant Chief of Training from the Minot AFB fire department. Salzman has over 21 years of experience as a firefighter and more recently as a trainer. "With these fire departments we have mutual agreements" explains Salzman, "We call them, or they call us. We are here to help each other out." The training these volunteer departments receive is crucial says Salzman, "allowing them to use our facilities is really beneficial. It's something we get to do all the time, and they (the volunteer departments) don't. They really enjoy it."

As fate would have it, the MAFB fire department unit that was on the scene for the training was dispatched to a fire on base at one of the dorms. The training exercise began without them as the Glenburn fire department took turns practicing on a transitional attack. "What they are trying to do here is start on the outside of the structure, and eventually transition their way in to fight the first" continues Salzman.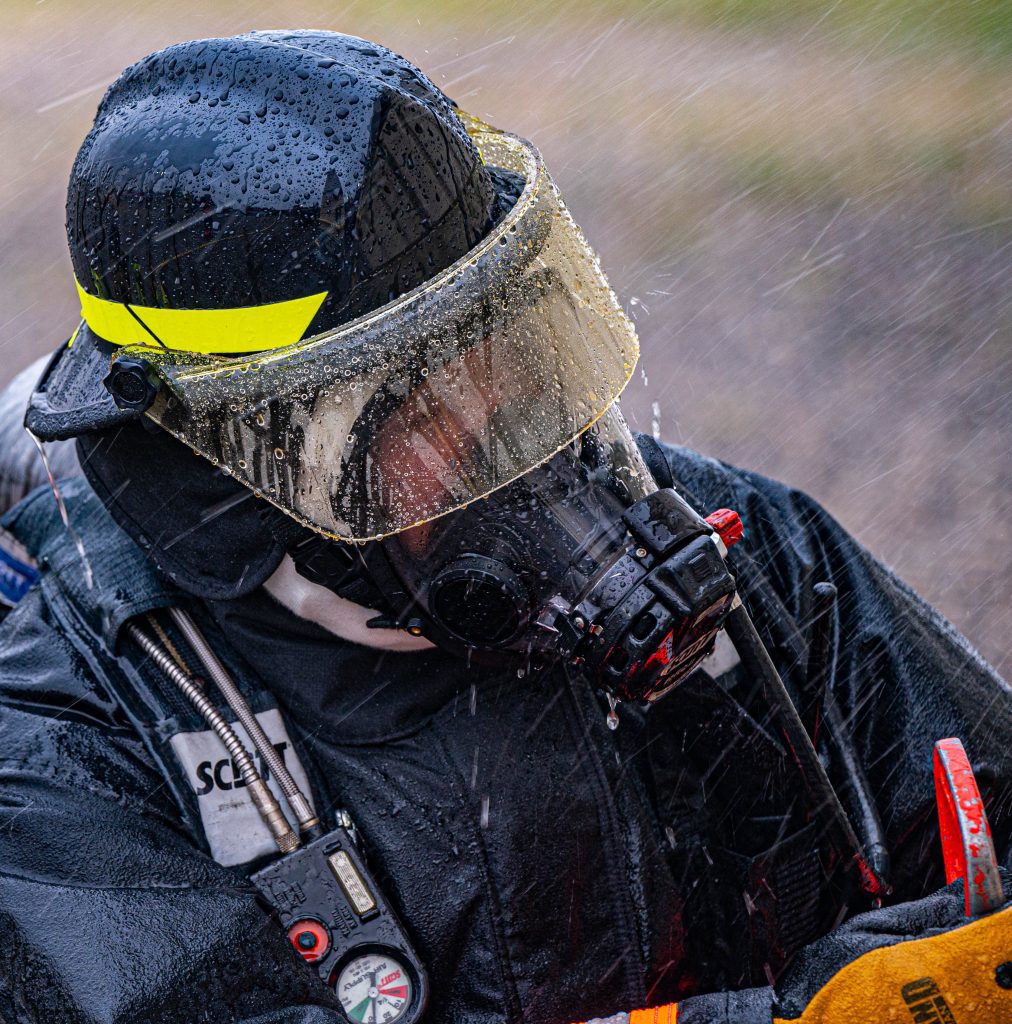 Eventually the truck from the Minot AFB fire department returned to mutual drill, and so did Fire Department Superintendent MSgt. Timothy Butler. MSgt Butler was able to share details about how scheduling and implementing a training like the Monday night event takes place. "It takes about 30 days to organize and event like this. As with anything, you are trying to develop a team, and within that team build leadership skills. The two fire departments (Minot AFB & Glenburn) work together.
You may have a unified command when you're outside the gates of Minot AFB as we work together to battle a fire, such as a wildfire; we've had a lot of those lately. When individuals come together to work, we know what capabilities each individual and each department has. We don't want to find out where our terminology might be different, or capabilities might be different out there on a major incident. We want to find out those differences here."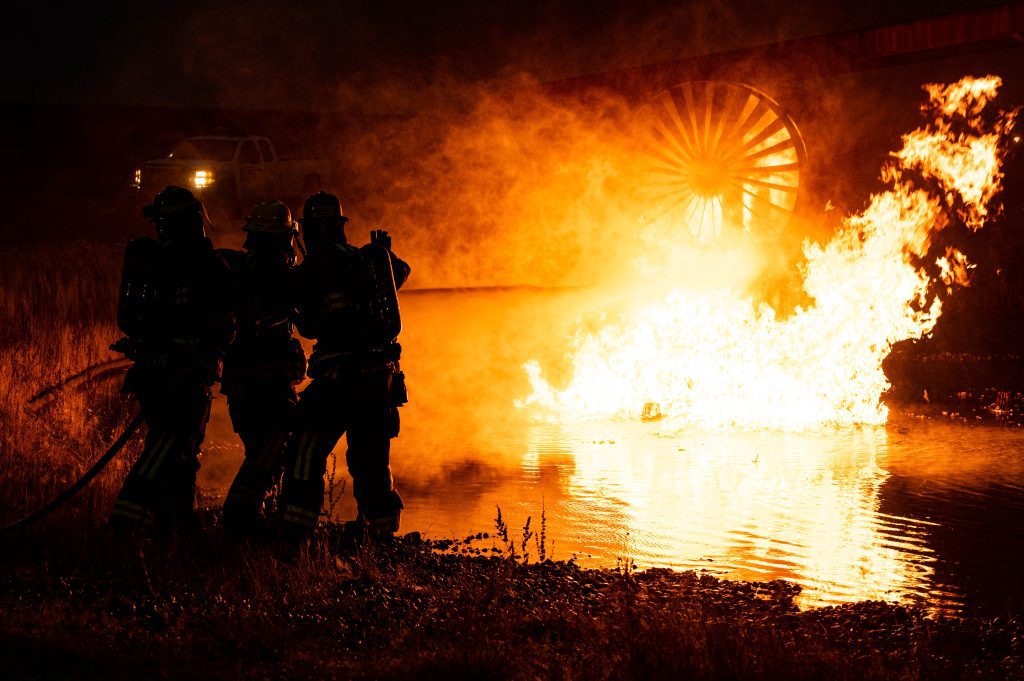 According to MSgt Butler "trust is an important factor in the two departments, or any two departments working together. That trust allows us to build a better team."

There are 59 assigned members of the Minot Air Force Base fire department. 80 per cent of those members are military, and 20 percent are civilian "and each and every civilian we have here is a former Air Force firefight" says Butler.
The Glenburn Fire Department is all volunteer, and on this night there were 10 firefighters along with three additional administrative staff.