MINOT AIR FORCE BASE, N.D. —
On August 15, 2023, Minot Air Force Base held a groundbreaking ceremony for a new facility for the 54th Helicopter Squadron, which will house the new MH-139A Grey Wolf. The Grey Wolf will replace the 54th Helicopter Squadrons' UH-1N Huey that has been in use since 1996.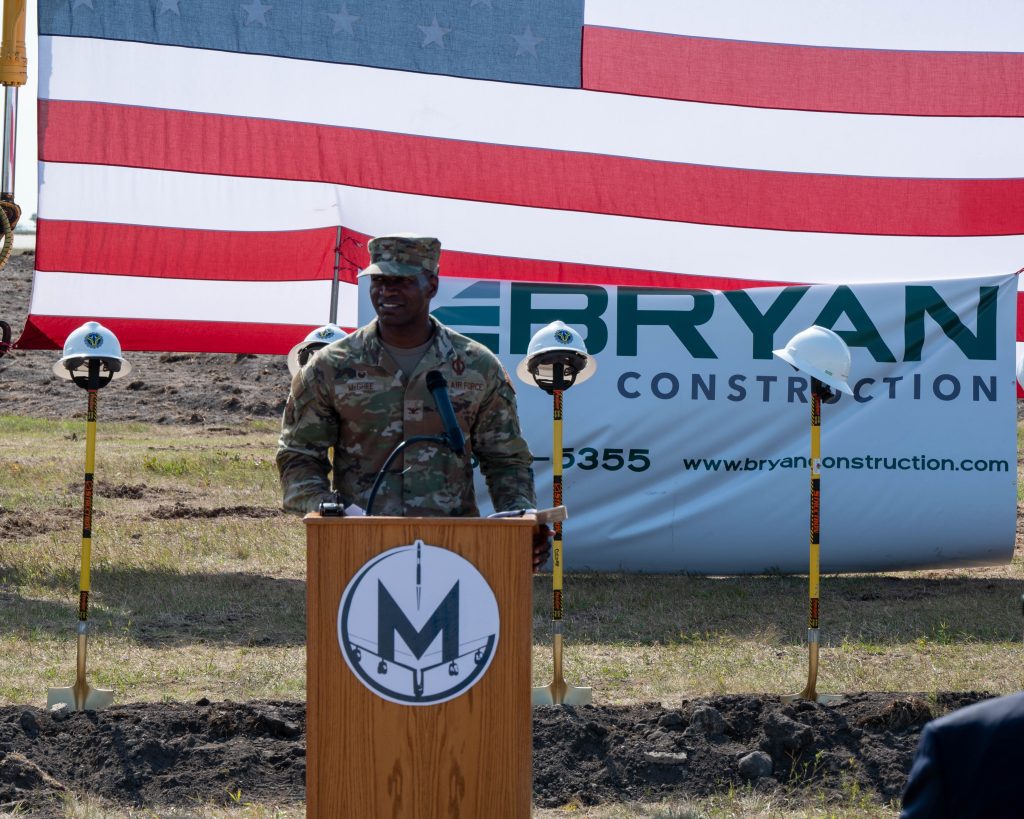 The Grey Wolf is a multi-mission capable helicopter designed to protect intercontinental ballistic missile facilities and transport U.S. government officials and security forces.

The new facility will consist of three maintenance hangar bays, six aircraft shelter bays and three hangar bays for aircraft on alert; in addition it will also contain offices, briefing rooms, storage space, aircrew flight equipment storage and four bays to house land vehicles for tactical response. The building, once fully constructed, will be approximately 133,000 square feet.
Col. Kenneth McGhee, 91st Missile Wing commander, provided remarks during the groundbreaking ceremony of the new facility and its positive impact to the Minot AFB mission set.

"Once constructed, this new facility will house 35 Airmen on 24 hour shifts, rotating day to day to launch our Airmen across the missile field to support convoy operations, missile field emergencies, search and rescue operations, and other future potential challenges", said McGhee, "That's the very definition of integrated lethality."

The 54th Helicopter Squadron provides helicopter security response for the 91st Missile Wing located at Minot Air Force Base. The squadron supports emergency war order taskings by transporting tactical response force teams in support of launch facility denial, recapture, and convoy operations. The squadron also conducts priority passenger and cargo airlift, as well as search and rescue and medical evacuation operations.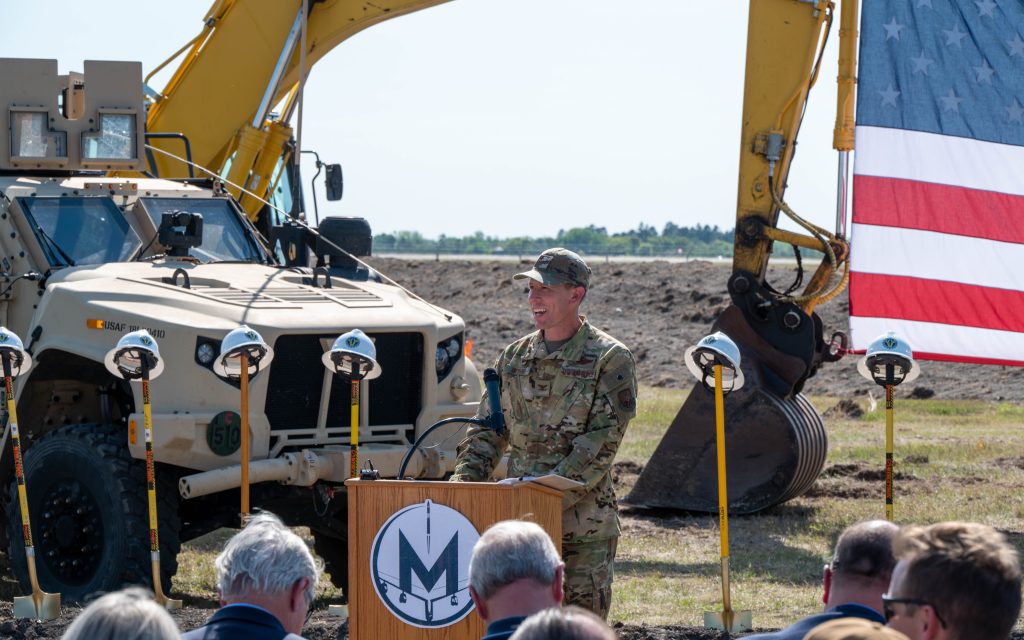 "Right now our 54th Helicopter Squadron is unable to cohabitate on a day to day basis with our 91st tactical response force partners," said Col. Philip Bryant, commander of the 582nd Helicopter Group. "We need this new facility for integrated lethality. Instead of eight Hueys, we will have 11 MH-129s."

The 54th Helicopter Squadron's primary function is to provide aerial protection for the 91st Missile wing and all of its components. With the new location, the 54th HS will be able to ensure safety of 91st MW facilities in a more efficient, safer, and faster manner.