MINOT AIR FORCE BASE, N.D. — What does it mean to go above and beyond?

Most people say they joined the Air Force to serve their country, and some say joining the Honor Guard is a way to go beyond that.

The United States Air Force Honor Guard is a special duty bestowed upon those who truly exemplify personal and professional excellence.

No matter what Air Force base you go to, the standard of the Honor Guard is nothing short of brilliance.
The ceremonial guardsmen are composed of Airmen, non-commissioned officers and officers on the same base but serve in different career fields.

Ceremonial guardsmen must possess integrity, good reputation, and limitless devotion in order to continue being a part of the Honor Guard legacy.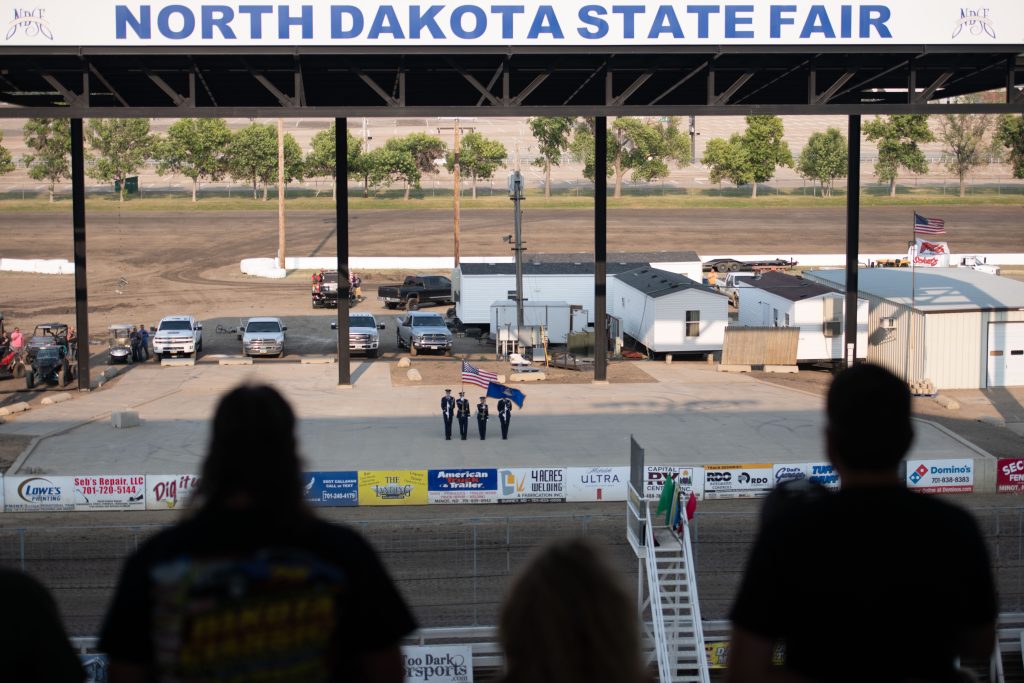 Technical Sgt. Lance Vandervoort, Minot Air Force Base honor guard program manager, says the most rewarding part of the ceremonies are the funerals.

"Most times, the last military person the family sees at the funeral of their loved ones are the Guardsmen," Vandervoort states. "Handing out the flag to the next of kin, the firing party, and the bugler leave such a huge impact on the families."
As guardsmen, their duty is to perform military honors for those who have served our country.

The responsibility of being noble doesn't stop when you clock out of work Vandervoort acclaims.
Vandervoort said that the Honor Guard is very involved in the Minot community and do their best to give back.
"We do a lot around the local area such as Minot state football and basketball games, performing at the Nodak Speedway, 4th of July parades, and now we're recognized whenever we go out," Said Vandervoort.

As the program manager, he had to attend trainings to make sure he was properly trained on the movements so he could effectively teach the Guardsmen.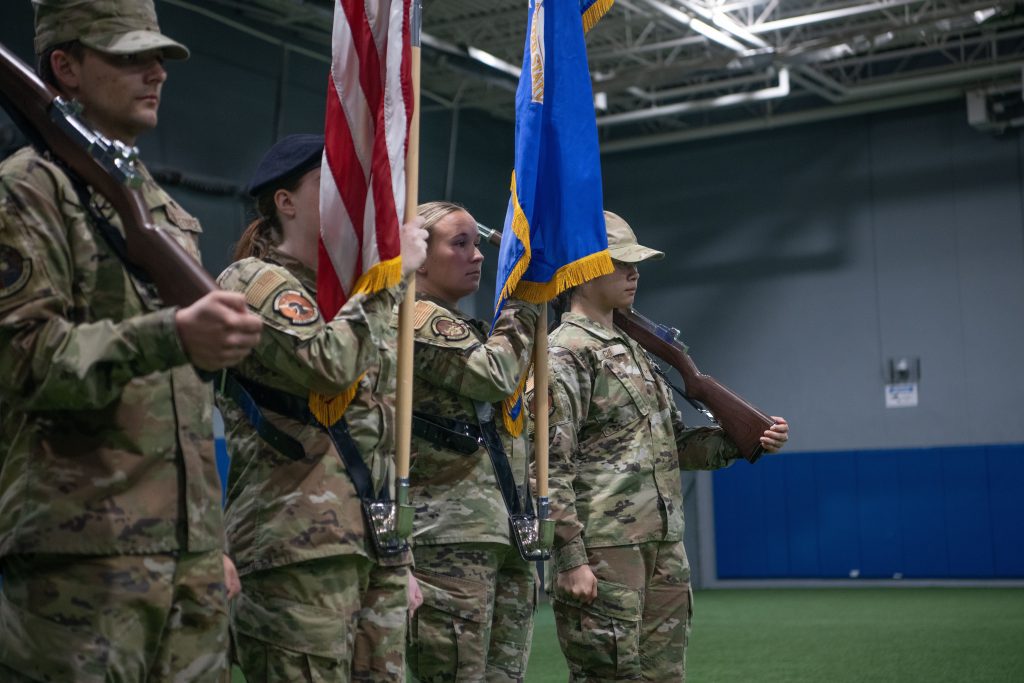 "We practice every day, and to break up the monotony, we'll do colors one day, fire party the next, we'll do pall bearing after that, always doing something," Vandervoort said.

Vandervoort says that the application list for Honor Guard is always full, and that he has some advice for those trying to get accepted to fulfill the coveted spot.

"Get with your leadership, express that you're interested in Honor Guard, and work hard," Vandervoort said.
Even when Guardsmen finish their time serving this special duty, they go back to their assigned duties.

Vandervoort states that even though an Airmen may be done with Honor Guard, Honor Guard is not done with the Airmen.
"When the Guardsmen go back to their unit, they'll notice an increase in their attention to detail, and everyone will treat them as the subject matter expert on uniform codes, regulations, and courtesies," Vandervoort said.

One thing is sure, if you want to join the Minot Air Force Base Honor Guard, you'd better aim high Airman.