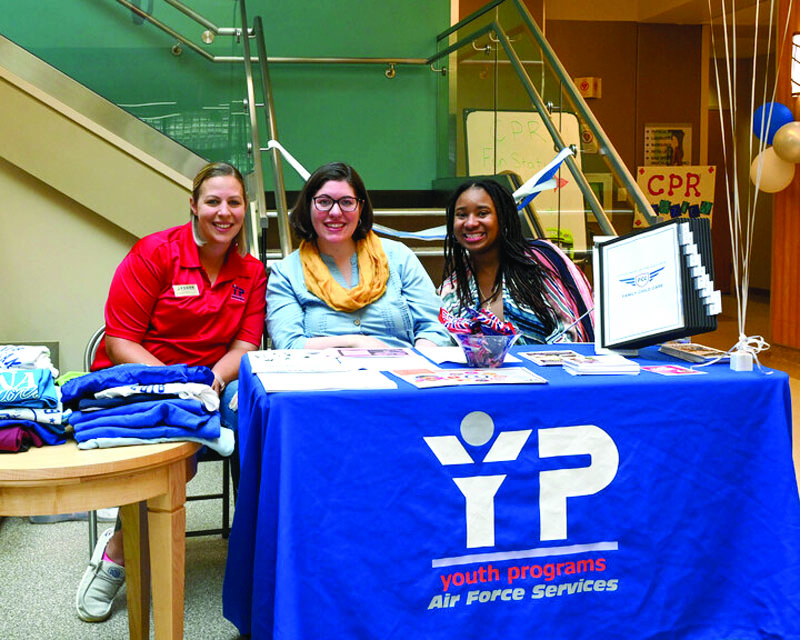 As soon as parents start to see "Back to School" everywhere, an alarm goes off in our heads saying "it's time for appointments!". Thankfully, the 5th Medical Clinic was on our side this year with a Health Fair that included sports physicals. As a mama myself, this took a huge stress off of me trying to ensure I got an appointment on time for the due date and it looks like I am not alone in that! A total of 263 families came to the health fair on Saturday, August 5.

The fair was full of resources and activities for the whole family. "We had great support from our public health flight, dental clinic, health promotions office, base library, legal affairs, youth center, and MFRC", Maj. LeGierse, of the 5th Medical team shared. Attendees were given pamphlets of services offered from the various offices and my kids were given candy and treats. There was a static vehicle display from base fire, security forces, and ambulance services and the kids were able to take a turn at spraying the fire hose from the truck!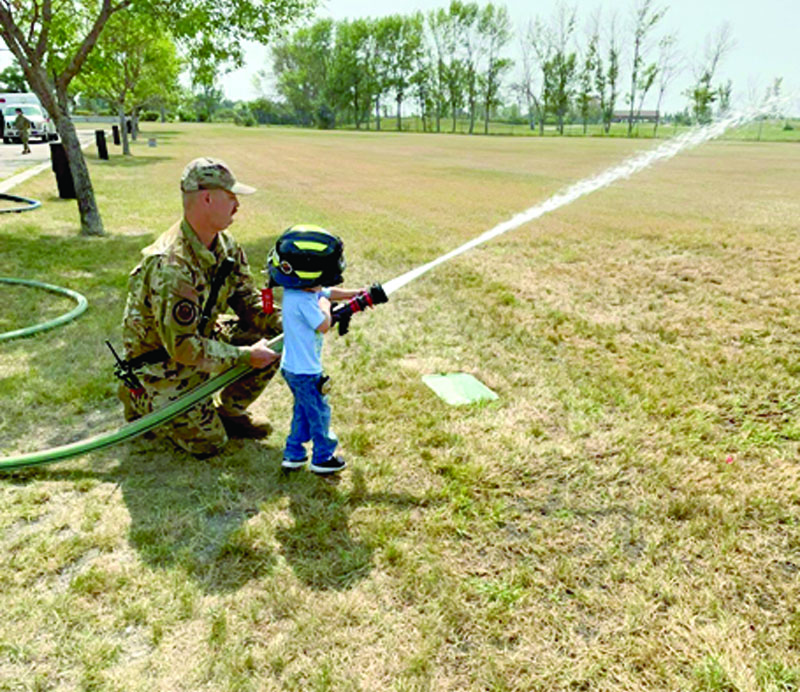 The organization of how the walk-in appointments were handled was fantastic. Forms were given when you walked into the clinic to have filled out for check in. The form stayed with you up until you were with the provider for them to easily fill out after checking your child. "We had a total of nine physicians, physician assistants, and nurse practitioners who volunteered their time and their talents to meet the needs of the community", Maj. LeGierse confirmed. It was a quick and easy process to get in and get out with the documents needed for sports.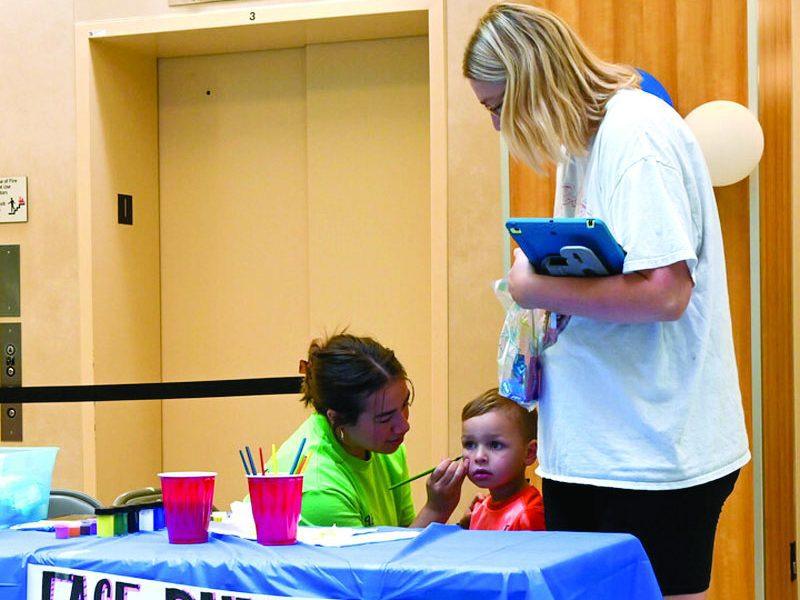 When asked about the success of the event Maj. LeGierse said, "As a provider team, we conducted 128 visits over a four hour period. These were 125 sports physicals and three women's health appointments. We walked in 93 sports physicals the same day". As a community we are thankful to the medical team who put on this event and I am thrilled to say that Maj. LeGierse shared that this will not be the last Health Fair with walk in physicals for Minot AFB!