MINOT AIR FORCE BASE, N.D. — The 5th Aircraft Maintenance Squadron competed in the Global Strike Challenge here, Aug. 2-4.

The Global Strike Challenge is an annual competition between units in Air Force Global Strike Command, Air Combat Command, Air Force Reserve Command, and the Air National Guard consisting of several events assessing innovative thinking, teamwork, and competencies central to the AFGSC mission.

Beginning in 2010, the Global Strike Challenge has given the top security forces, bomber, missile, and helicopter maintenance and operations crews the opportunity to compete head-to-head with each other in a best of the best competition.

"The Global Strike Challenge puts us head-to-head with crews from other bases," said Senior Airman Antonio Mutt, 5th Aircraft Maintenance Squadron weapons loader. "They take the best crews and let us compete against and challenge each other."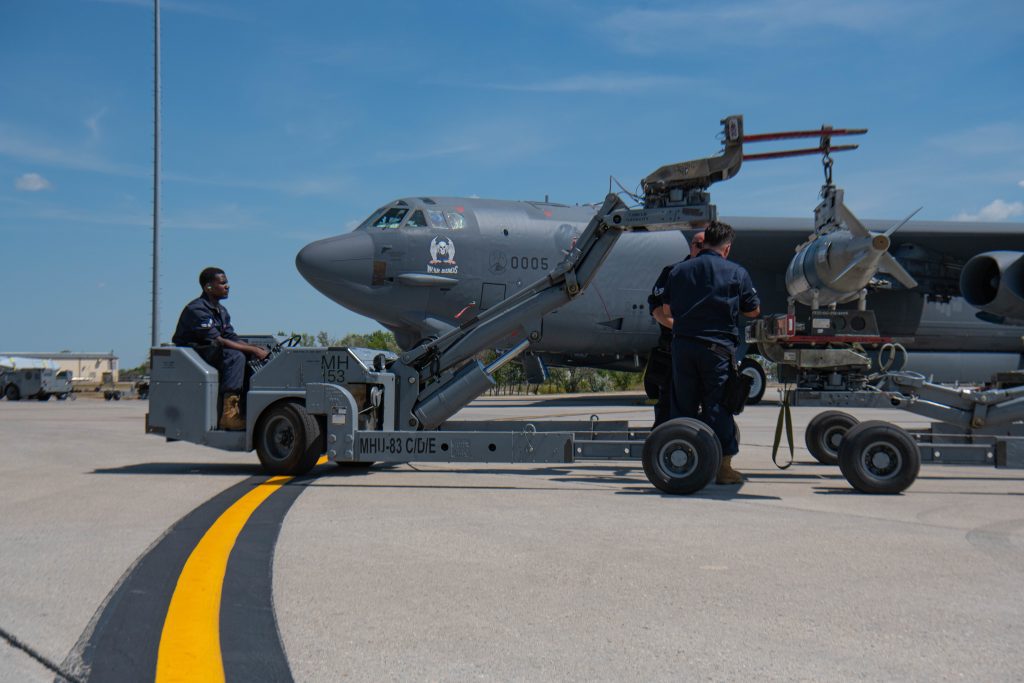 Evaluators from AFGSC headquarters travelled to Minot Air Force Base to administer the competitions and assess competitor performance. They evaluated teams based on how safely, efficiently, and quickly they were able to complete events within the competition.

As with any team competition, cooperation and teamwork are crucial elements of the Global Strike Challenge which helps foster esprit de corps amongst the crews participating.
"Teamwork is very important in this competition," said Mutt. "Having that camaraderie and communication with your crew plays a huge factor."

In addition to fostering esprit de corps and collaboration, the Global Strike Challenge also contributes to overall mission readiness and inspires innovation within the units who compete.

"This competition definitely drives you and your team to be better," said Mutt. "Every time we take part in this, we're trying to set new records and be the best."

Overall, the Global Strike Challenge enhances mission readiness, teamwork, camaraderie, and inspires a competitive spirit in crews across the Air Force who want to be recognized as the best in their field of expertise. The old saying, "If you want to be the best, you've got to beat the best" rings true for the Global Strike Challenge, as it gives Airmen the opportunity to do just that.