Pilots For Christ Chapter Has Helped Many
The annual email announcing the Pilots For Christ fund raiser in Maddock, North Dakota on August 6th arrived about a month ago. The Northern Sentry and other media outlets have given space and time to advertise the event, which is a fly-in/drive-in church service, lunch and family friendly event that includes free helicopter and plane rides, as well as a golf ball drop for prizes at Noon.

The Rest of the Story
Paul Harvey spent a lifetime telling the other side of the story. He would leave you hanging as he teased you a topic, and then would take a 60 second commercial break before he would tell you The Rest of the Story. No commercial break folks, we'll get right to it.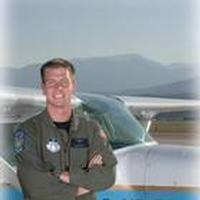 The Pilots for Christ chapter in Maddock is named in honor of JT Rice, the son of John and Barb Rice of Maddock. I grew up with John Rice, he was one of, if not my best, friend. We lived a block apart, but we had two completely different lives. My parents' house was in the community of Maddock. John's house was on the far west edge of Maddock and kind of defined the edge of the Rice farm. Yeah, I was a city kid, and John was a farm kid. His Dad was a farmer who raised small grains and had cattle. It was on the Rice farm that I learned how to drive tractor, grain truck and toss bales of hay. Well not really toss bales of hay, just sort of boy-handle them up to the trailer.

As a kid, Johnny (well that is what we all called him) was a true outdoorsman. He had a .22 way before any of us city kids who were still shooting BB guns, and it was Johnny who got his driver's license first and would take us all duck hunting after school. In the winter, he ran a trap line. No snowmobiles for transportation. He used to walk from trap setting to trap setting, no matter how cold the weather. Farm kid, outdoorsman, marksman, Johnny did it all. But his passion for life was most defined by his Uncle, Jerry Rice, who had a small Piper Cub airplane. Every kid in town would watch at the local airport (right on the edge of town) as Jerry would take flight. It was definitely a WOW moment whenever he flew.

Before I wrote this article, I gave Johnny a call. We talked about the Pilot's for Christ event, and eventually the conversation would be focused on Johnny, the pilot.

I asked John "when did you get your pilot's license?" He replied, "When I was 18. So, I am celebrating 50 years of flying". How can that be? Is it really 50 years? "Well add it up, Rod" he said with a laugh "how old are you and I?" Yes, the math was right. And of those 50 years, John did aerial application for 18 years.

But the rest of the story kind of starts after John married Barb Dwyer, from Alexander, North Dakota, and they had 5 children. Paul, Janna, Katie, Will and John Timothy, or JT. It is JT Rice that the Pilot's for Christ chapter is named after. True to their father's passion, all 5 of the Rice children earned their pilots' license. But it was JT who took flying to a higher level. JT was chosen to attend the Air Force Academy from 2006-2010, graduating with honors. From there JT enrolled at Texas Tech University pursuing a master's degree in Language and would have continued on to jet training at Sheppard Air Force Base.
On April 17th of 2011 JT Rice tragically lost his life in a single engine airplane crash near San Angelo, Texas. In his memory, and to leverage the God given talents of the Rice family and their passion for flying and service to others, the JT Rice Pilots for Christ Chapter was founded in Maddock, North Dakota.

A New Chapter
Although it may be a bit of a pun on words, the Rice family with John (or Johnny) as the lead pilot, have certainly taken their passion and resources for flying to a new level. Sons Paul & Will are both commercial pilots, and daughters Janna and Katie are private pilots. "Although they both have babies and haven't been as active in flying lately" explains John "It's hard to handle both a baby and the stick at the same time." They Rice family owns a twin engine Beechcraft Baron, a Cessna 172 and a Robinson R44 helicopter.

The JT Rice Pilots for Christ chapter can and has done a number of Mercy Flights for those people in a bone fide need of assistance for transportation to, or from a medical facility They also proved ground transportation for those who cannot otherwise be helped, ambulatory medical flights for medications that need a lift, missionary transport for missionaries and ministry staff. Events like the one in Maddock help to provide funds to make it all happen through the various Pilots for Christ Chapter.

In addition, these events help in recruiting volunteers, pilots, mission assistants and donors.

It Doesn't Stop There
At several points in my conversation with my friend John, his voice would reflect the excitement and pride of what the JT Rice Pilots for Christ chapter has accomplished. "You know we raise enough money to do a food packing event for Feed My Starving Children. We pack hundreds of packages to be sent all over the world" he explains "and by getting kids involved, we introduce and encourage young kids to get involved in aviation. I tell them that get your license and you are guaranteed a job flying somewhere."

At the August 6th event, the community hangar at the Maddock Airport will be cleared to make room for the community church service held at 10 AM. "It's amazing how you can raise the hangar door and have a great view of God's creation…right out there" according to John.

As a Pilot for Christ volunteer, John says he flies about 10-15 hours a year. When there is a need for assistance an email goes out to the many volunteers and the other Pilots For Christ chapters in 17 states. "Sometimes a volunteer is headed to a destination, and they will help someone out" and according to John, there is normally a way to get it done once people make a request.

And Now You Know, The Rest of the Story
Building a service community from a tragedy. The story of a family that lost a loved one but keeps his name alive. A small town in central North Dakota, that is home to an outward reaching organization that provides what some people do not have the resources to afford. That is what the JT Rice Pilots For Christ Chapter is all about. And now you know, the rest of the story. Their website sums it all up; The Lord's Air Force…in the name of Christ we serve.

Beech Baron
Robinson R44
Cessna 172