The story is repeated many times in a year, mostly on weekends. An evening starts out with several young Airmen arriving at the home of a colleague. It's been a long week, even a long month, and those in attendance are able to visit, share frustrations with their job (as we all do), and have a few adult beverages. Some in the party have chosen to play it safe and have brought along a designated driver, just in case. As the evening progresses, ideas about maybe hitting a local bar to play pool, darts or even a nightclub to enjoy live music and dance the night away.

It's gotten late and now there is a choice to be made. Knowing that they have had maybe a few too many of those adult beverages and being in possession of the keys to their car, creates decision time. Drive and take the risk, call a friend for a ride? It's a tough decision to make, especially when it's late, the bar is closing, and we need to do something.
And then the answer comes in the form of a business card laying on the bar. AADD, Airmen Against Drunk Driving, and a phone number, (701) 838-2233.

"Active duty Airmen who feel they are in an uncomfortable situation or are too intoxicated to drive can call Team Minot's AADD for a free ride or escort at (701) 838-2233" it says on the AADD Facebook page. Volunteers are stationed in Minot and on base to answer that phone call and without any questions or consequences, give Airmen a ride home, avoiding what could have led to a possible DUI, and then serious consequences.

The Northern Sentry has been proud to be part of the AADD team at Minot Air Force Base. There are a lot of other members on the AADD team. On The Run provides $10.00 gas cards for volunteers. SRT donates the cost of the phone lines, and there are a lot of other businesses who donate in kind so volunteers can be rewarded for their outstanding efforts as drivers. They use their own cars to provide the rides, and they stay on duty until 3 AM in the morning to make sure that everyone who requests a ride is accommodated.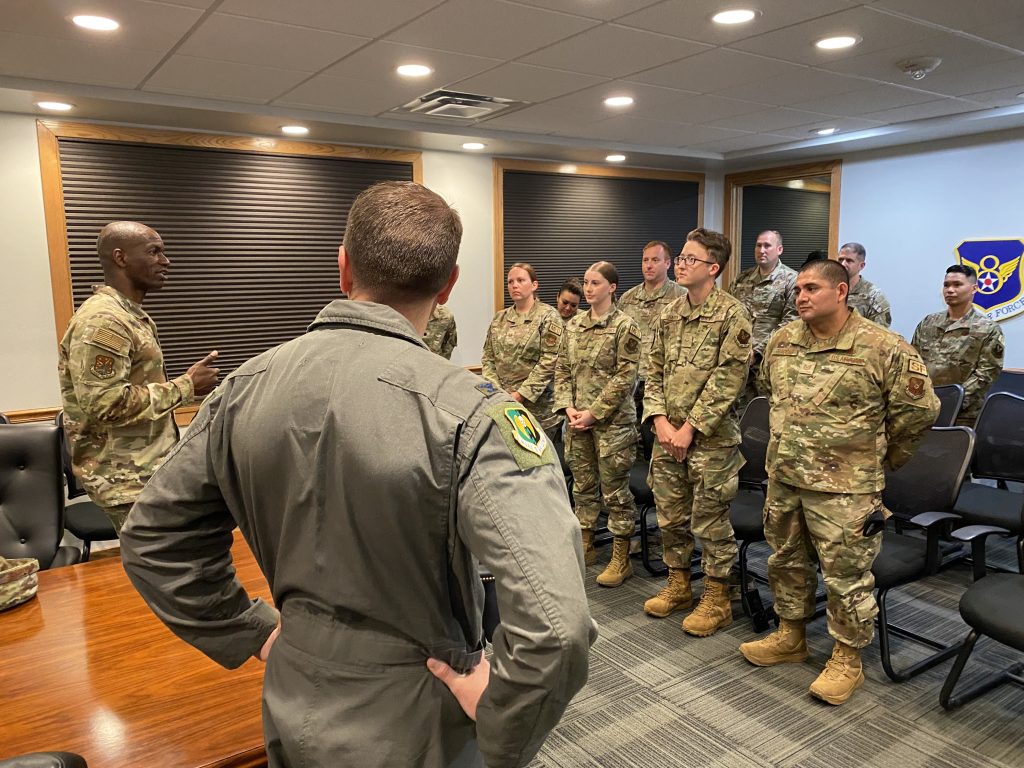 This past week Col Daniel Hoadley and Col Kenneth McGhee took time out of their schedule to come to a recognition for 5 of the AADD volunteers. Besides the recognition coins handed out by Col Hoadley and Col McGhee, each of the volunteers received an envelope with gift cards from local businesses. One of the volunteers had donated 49 hours of time as a driver in one month. Exceptional service to keep her friends safe.

AADD is a unique organization. Staffed mostly by enlisted volunteers, but it is not an official government agency. Donations, and volunteers, are always welcome, and those rides home certainly appreciated by those who made the right decision to not drink and drive.
Thanks to all of the volunteers who are part of the Team AADD, making a difference one ride at a time.
Best Kept Secrets
This is the time of year when the International Peace Garden is in full bloom. There are a lot of rumors about entrance to the Peace Gardens. I really advise you to check out their website, peacegarden.com, for information on entrance to the Peace Gardens, and the events that take place, including events at the International Music Camp. The trip is certainly worth your time.
Today's Chuckle
The problem with college in this fast-moving world is that by the time you graduate your profession is obsolete.