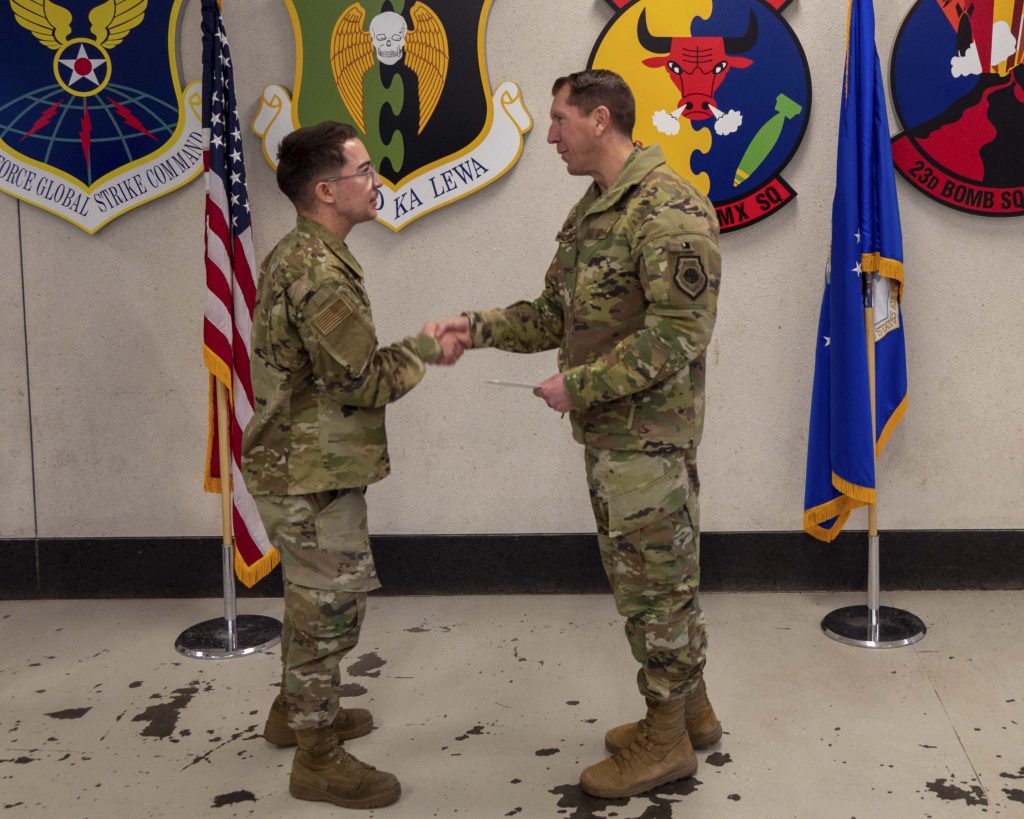 MINOT AIR FORCE BASE, ND —
Airman Against Drunk Driving is a volunteer organization committed to getting active duty individuals home safely after enjoying drinks.
All AADD volunteers dedicate their free time to ensure their fellow wingmen are safe, but some go above and beyond.

U.S. Air Force Senior Airman Albert Roybal, 5th Aircraft Maintenance Squadron communication navigation mission systems maintainer, has volunteered a grand total of 145 hours since October 2022. What is even more impressive is what his efforts led to: ensuring 147 people making it home safely in 2022.

"I have relatives and even some people in my shop who have gotten in trouble for driving while intoxicated," said Roybal. "They need people to drive them, to keep themselves and others safe."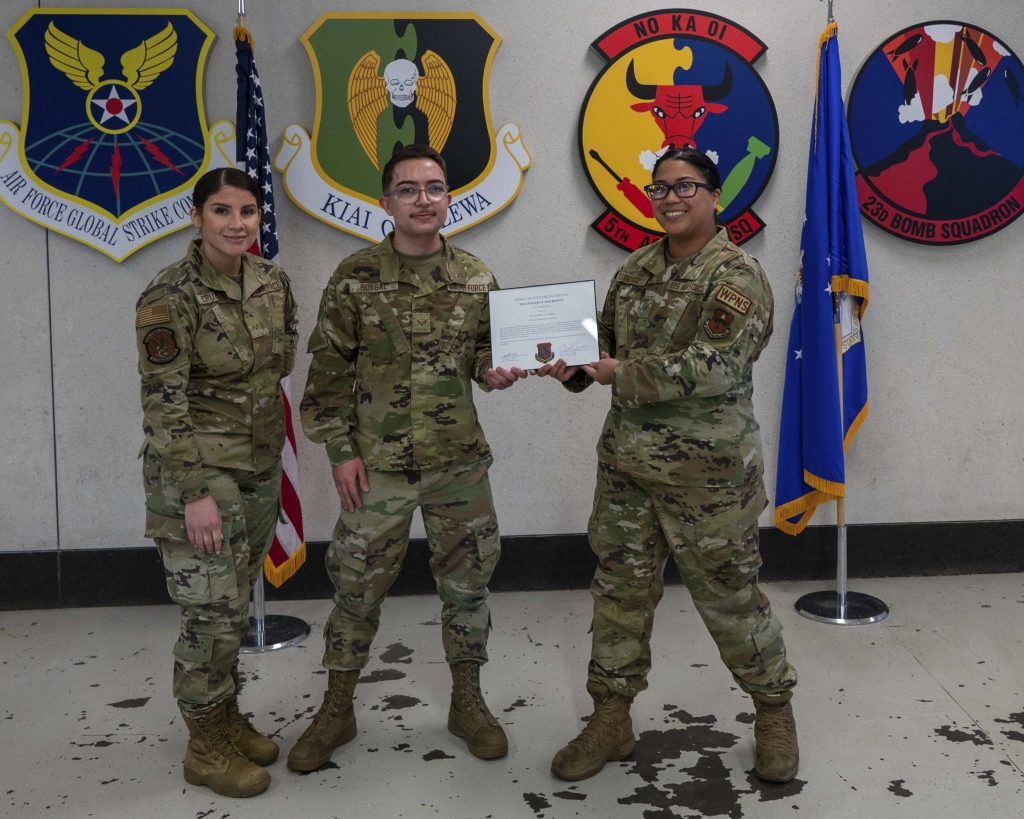 Roybal's dedication did not go unnoticed. U.S. Air Force Col. Daniel Hoadley, 5th Bomb Wing commander, and Chief Master Sgt. Tori Jones, 5th Bomb Wing command chief, recognized his selfless efforts by coining him and giving him a letter of appreciation for his commitment to keeping Airmen safe. He was also awarded the first ever Airman Against Drunk Driving Volunteer of the Month Award and gifted $250 worth of prizes from local businesses.

Beyond offering a ride home for those who are intoxicated, AADD can also escort Airmen home if they feel they are in a dangerous situation.

"If you're on a bad date and you feel like the vibes are off, you can call us and we will be there to escort you away from that situation," said U.S. Air Force Staff Sgt. Jan Mariel Decosse, 372nd Training Squadron, Detachment 22 instructor and AADD council advisor.

Active duty Airmen who feel they are in an uncomfortable situation or are too intoxicated to drive can call Team Minot's AADD for a free ride or escort at (701) 838-2233.
Those interested in volunteering with AADD can sign up at https://volunteersignup.org/FHLLR