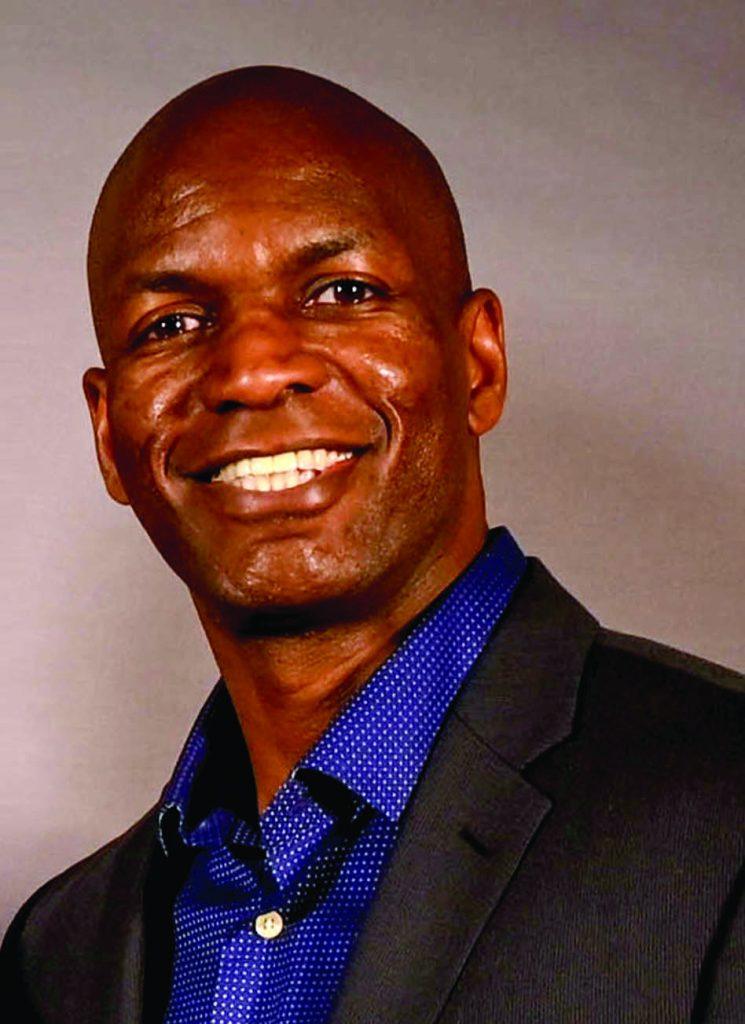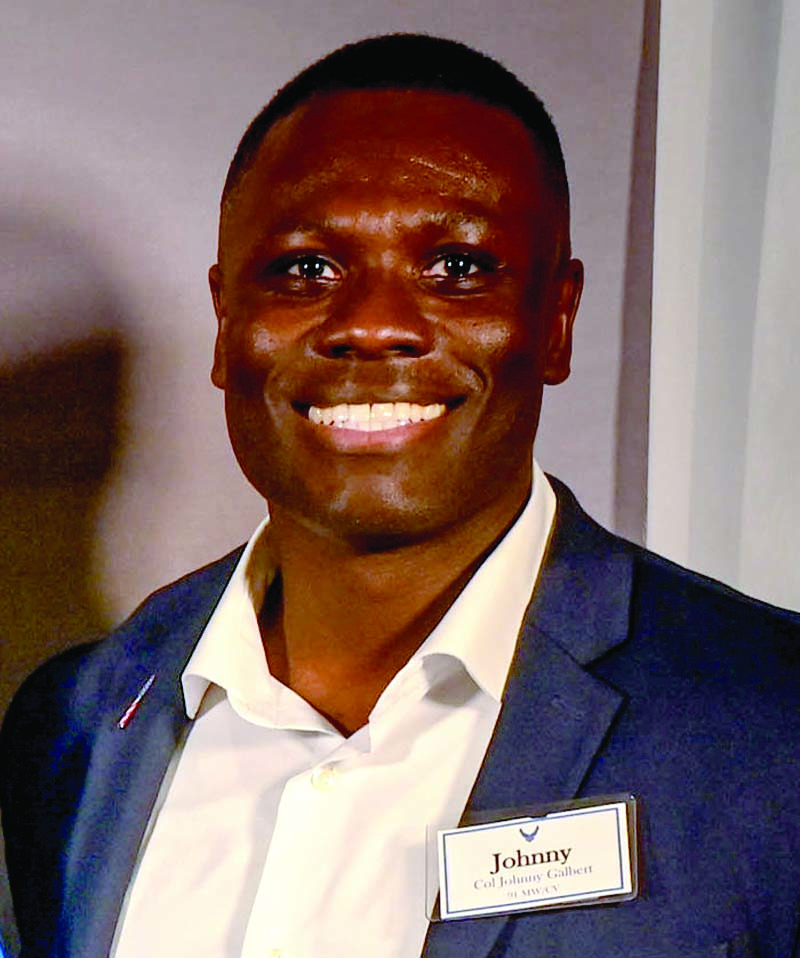 For Col. Kenneth McGhee, his assignment to the 91st Missile Wing in Minot was a return to a city and a base that he knew well. He arrived at Minot Air Force Base for the first time in July of 2013 as Operations Officer the 740th Missile Squadron. He later assumed command of the 741st Missile Squadron, a position he held from November of 2014 to May of 2016. His next assignment would take him to Barksdale AFB in Louisiana.

For Col. Johnny Galbert, his position as Vice Commander of the 91 MW was his first assignment in Minot. Among other assignments, Galbert was also Commander of the 321st Missile Squadron at F.E. Warren AFB in Wyoming from June of 2015 to June of 2017. For Galbert, his sole command under F.E. Warren was his second time there from April of 2001 to May of 2005.

We were able to talk about how Minot and Minot Air Force Base were different from other bases where they had served. Galbert related that there were several strong relationships in Minot, the first being the relationship that the 91st has with the 5th Bomb Wing. The second relationship that Galbert noted was the one with the community of Minot.
"I can't imagine there is a stronger relationship with the community than what we have in Minot," according to Galbert. McGhee agreed, but added that because of the weather, the mission, and the location of Minot Air Force Base, he truly believes that only the best come North. "It takes the best Airmen to handle the mission of this base," he said. "And yes, we do have a special relationship with the 5th Bomb Wing, and we work together in unique and extreme conditions to complete our mission every single day."

Both commanders had similar tracks and similar positions throughout their careers, but did Col. McGhee and Col. Galbert know each other before their assignment to MAFB? They did, as their career ran similar paths while intersecting at different points. They each spent four years plus at different ICBM bases—McGhee at Malmstrom AFB and Galbert at F.E. Warren. Beyond that, there were several touch points in their careers including Vandenberg and the Pentagon. According to McGhee, "We've kind of tracked each other back and forth over the course of our careers, so we're not strangers." Because Galbert arrived a year before McGhee, Galbert's experience as the Vice Commander helped McGhee transition into command of the 91st.
With their experience, McGhee and Galbert can continue to inspire their Airmen as leaders in the missile career field. During the month of February, which is also Black History Month, they set the example for young African Americans everywhere that anything is truly possible.
As February is Black History Month, how important is this month-long recognition to Minot AFB?

McGhee: I think this is really important. I think the major accomplishments of African Americans through the course of American history is really important. There is still a lot of history that isn't widely discussed when it comes to the contributions of African Americans and other minorities. Being able to take a month out of the year and teach African American history is very valuable. My goal is that we are able to re-educate people across on some of the things they have forgotten over time and strengthen bonds different cultural groups.

Galbert: It certainly is important that we recognize the accomplishments and successes of African Americans. A lot of people may not get that information any place else. To take the entire month of February to host events and educational opportunities put on by the African American Heritage Council is certainly important to our Airmen and shows how much we value diversity, equity, and inclusion. We really are very excited about Black History Month.
When young black men and women are assigned to Minot Air Force Base, do they have reservations about coming to North Dakota because they will encounter a different culture or lifestyle than what they are used to?

McGhee: Early in my career, it took a long time for me to get adjusted to life in Great Falls, Montana. So, I'm sure there are reservations. With so many young African American men and women coming from cities across the United States who are not used to the cold weather, the long winters, and just the geographic differences between people, there are reservations. However, we talk to those young Airmen who have reservations and who experience challenges when they get here to help in their transition. And thanks to the community support, our civic leaders and other people across Team Minot, the transition is made easier for our Airmen here.

Galbert: Of course the weather is a concern, and making friends and thinking about the diversity here and what they are used to. Things like "where am I going to get my hair done or get my hair cut," all those are common concerns. I think we do a good job here of letting people know prior to their coming to Minot. When I was assigned to F.E. Warren, I had similar reservations. Growing up in the southern part of Arkansas, the one thing I was able to hang on to was the relationship I had with quite a few friends, so whenever I talk to Airmen, I talk about building that relationship, building that bond, and hanging around with the people you trust so you don't sit there and focus solely on the things that you might not like.

McGhee: I'll also add that one of the challenges that our young Airmen encounter when they get their initial notice of their assignment to Minot is will they have the ability to go back home for vacations or just to go see their families? That makes it even more challenging for those Airmen who are coming to Minot. I would say that this issue is ethnic group or race agnostic. We have Airmen that come from cities and even countries that are far away. For example, we may have an Airman from the continent of Africa, and they want to go back home. Having the time and means to do so creates a challenge. So, when we talk about our young Airmen who come to Minot for the first time, or even after other assignments, there are reservations out there because of their ability to get back home.
As part of the 91 MW command team, do you two ever feel that both of you serving here sends a message about the culture at Minot Air Force Base?

Galbert: I don't think that both of us being here says anything about the culture of Minot as much as it says how our Air Force values diversity, equity, and inclusion… the fact that we have been able to bring two talented African American officers together. It's important that the Air Force and the community value diversity, equity, and inclusion. I can remember when I first came here and there was a young African American that held the door for me, and he looked at me like he had seen a ghost. He said he had never seen an African American Colonel before. I think it speaks to what we are trying to do across the Air Force, and that's to find talented officers of all ethnic backgrounds. There are Airmen in our wing who have never seen an African American Colonel, so for us to be here at the same time, at this location, I think that's special. I think it says something about how our career field, Global Strike Command and 20th Air Force all feel about diversity and the employment of it. It speaks to the value of our people and how the Air Force speaks to it every day.

Final Thoughts?

McGhee: For Black History Month, I would just like to challenge people to go out and learn something more, something different, something that is not necessarily mainstream that we have often sought regarding the history of African Americans in the course of U.S. history. Not necessarily Martin Luther King Jr. or Frederick Douglass, but I encourage you to go deeper. Take a good educational look at the history of African Americans since 1619 and moving forward. Study what really happened during slavery, during the Civil War, during reconstruction, and then advancing through post-Civil War times, and through Jim Crow and up through the 1950's, up to the point of where we are now. Get a better understanding of our history, African American history, and how that plays out in today's society, and then where can we take those lessons to make us all better Americans moving forward…that's my challenge.

Galbert: I would just maybe remind people that African American history is American history and black culture is American culture. There isn't enough time to teach all of the history so it's important that we have these programs that we teach during Black History Month. A lot of people would not get that history. I have early fond memories of being at Vandenberg and doing the Black History Month celebrations, of bringing in Senior Airmen and all of the black officers of the base, and it gives a sense of pride. I just want to celebrate this month, the accomplishments, and relationships of our African American history and ensure that we educate ourselves.

McGhee: The last thing I will add is that people should not be afraid to have the conversations across ethnic and racial groups. I think we can take those opportunities to sit down, have open and honest dialogue and educate ourselves on each other's lives.