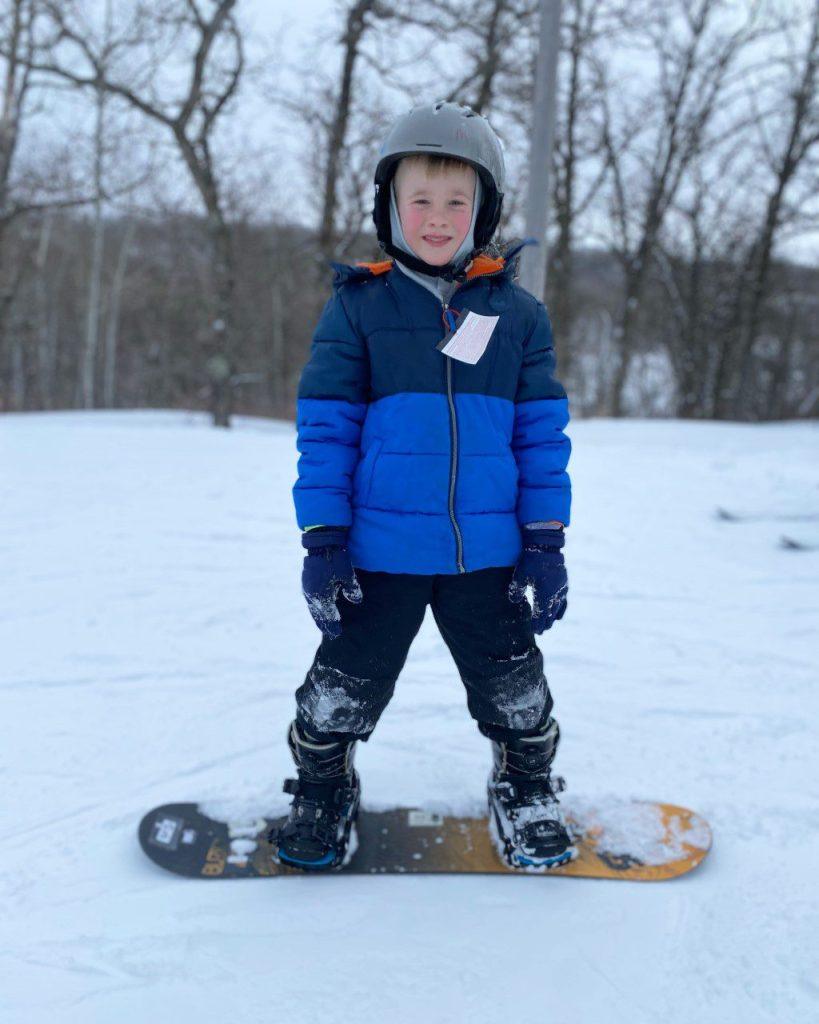 Think about famous or notable US ski destinations, is North Dakota anywhere on the list? Probably not. However, just because it may not be Vail or Aspen, this northern state still has lots to offer the casual skier and adventurer than one might give it credit for.
Buried amongst the Turtle Mountains and in the northern section of the state, lies the simple, yet beautiful, hometown ski resort of Bottineau Winter Park.
This fully- equipped winter ski resort offers equipment rentals, chairlifts, ski/snowboard lessons and a cafeteria style lodge to stay warm in the North Dakota winds.
The resort's website https://skibwp.com/, explains it like this, "We bestow 8 alpine trails ranging from beginner to expert. You'll find two user-friendly conveyor lifts on the beginner hills, one handle lift, one rope tow, and one triple chairlift to get you to the top. Ski on fully groomed trails while you take in the views of the Turtle Mountains."

Besides skiing and snowboarding and all the awesome ways for people to impress with athletic ability, there also lies this writer's favorite part: the snow tubing! If you are new to winter weather and have not yet experienced this exhilarating, yet fabulously easy and enjoyable activity, don't let it pass you by. The long runs are fast and perfect for any age. What makes it even better is that the hardest part of snow tubing- dragging the tub back up the mountain- is all taken care of with these equally enjoyable conveyor belt hitch that hooks and drags the tube back up, while the rider gets to stay in the tube! Ah, it is a blissful way to spend a day in the beautiful snow with all the fun and no snow face planting.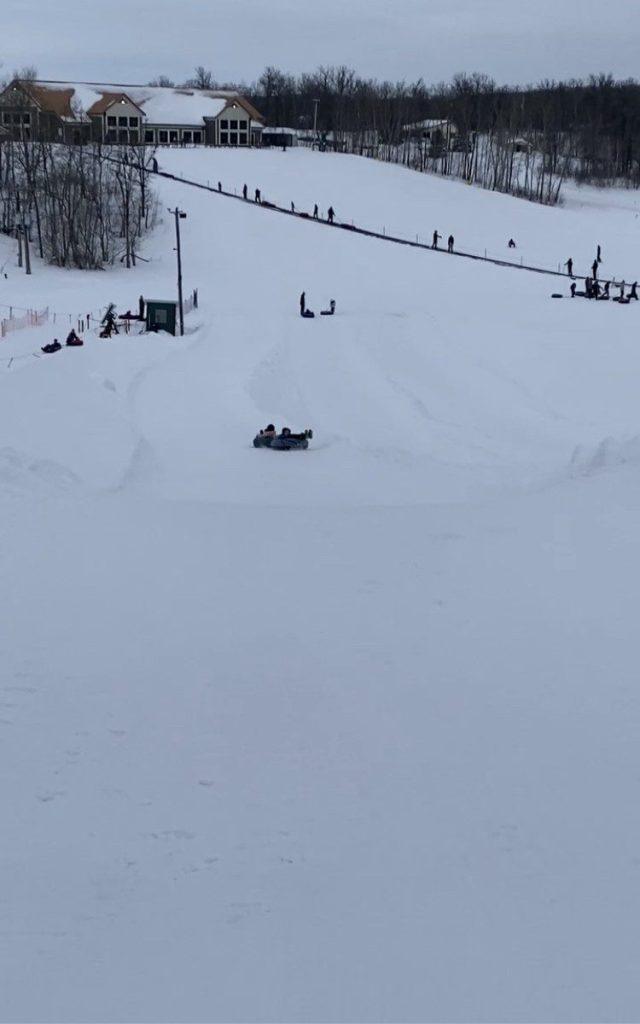 BWP is open most days from 10am – 5pm and they try to extend the season until April 1 or until the weather determines. As with other ski resorts, they do have to pay close attention to weather and sometimes have to close due to high winds (which happens a lot here) and extreme cold temperature. A great place to stay up to date on their activity is their Facebook Page. Rentals/lift ticket prices are very affordable and a complete list of prices can be found on their website,https://skibwp.com/prices/ .

Every year, Bottineau makes a special salute to all the MAFB Airmen and their families by offering a magnificent deal on MLK Day, this year on Monday, Jan 16. This Military Appreciation Day will offer an amazing deal of only $30 per person to all active duty members and their families. This special price is a package deal that covers both ski/snowboard rentals, lift tickets and small group lessons for kids that may be interested. While the slopes will be open 10am- 5pm that day, the real treat of the day is the 2pm parade of American flags flying down the mountain in coordinated movements. The scene is a beautiful representation of the spirit of American pride. This fantastic deal is good for anyone who wants to try out skiing for the first time or the avid snow bunny.

Although the park is in its Holiday Hours until the end of the week, they usually also offer a fun Night Skiing opportunity on Friday nights from 3-9pm. Stargazing and snowboarding don't usually happen at the same time, but Bottineau opens to the public once a week, turns on the lights down the slopes and lets the winter night sky shine for those who want to ski/snowboard at night.

Whether to visit Bottineau Winter Park while stationed at Minot should not be the question. With the great deals and perfect amount of snow this year, the only question should be when to hit the slopes?