Have you ever been to Bismarck Museum? If you haven't, then you should go!

Your whole family can go to this exciting museum. There are lots of rooms with cool things in them like history, clothes that people wore in the past, dinosaurs, a gift shop, a tree house and more!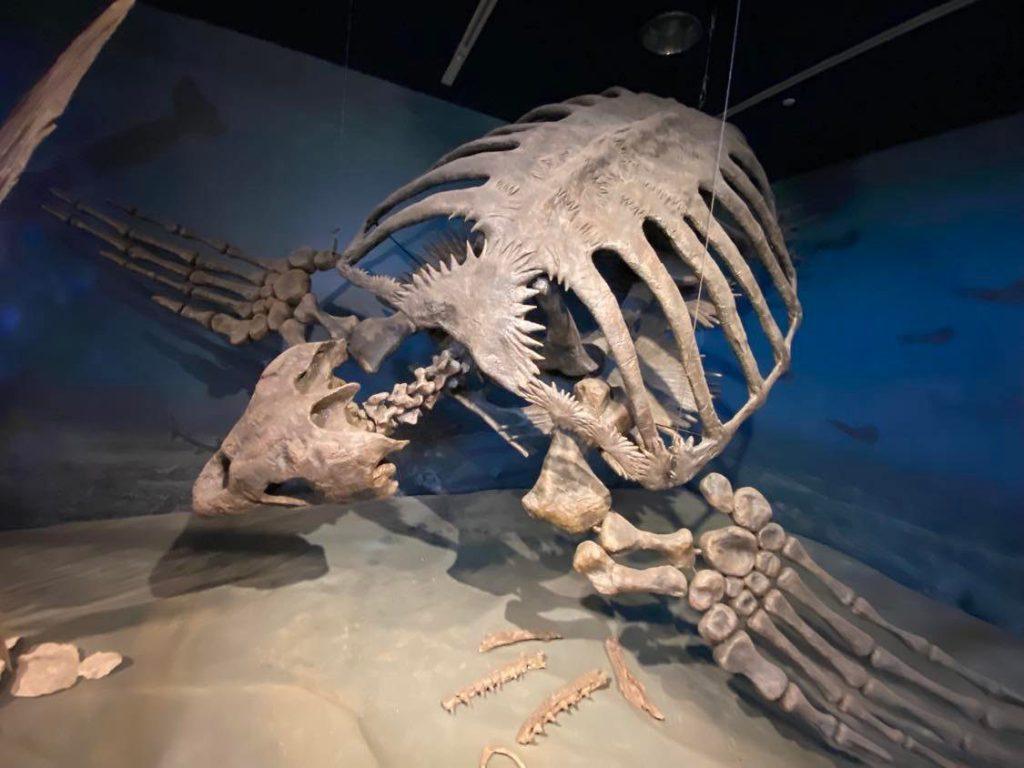 The fossilized dinosaur exhibit is my favorite. It has a T. Rex skeleton fighting a triceratops. It also has a pterodactyl nest and a giant turtle shell.

The treehouse is an indoor playground for kids! It has a party room with a disco light and music to dance to. There is a slide that comes from the top of the treehouse and a wooden horse with a real saddle. There are also parts of a fire truck, airplane and train.

In the gift ship, you can find many different cool items to buy. There are post cards, toys, stuffed animals, and clothes. I love going in the gift shop. We also found the café the last time we went and we got a dinosaur cookie with sprinkles!

The most amazing thing is that the museum is FREE for all ages!