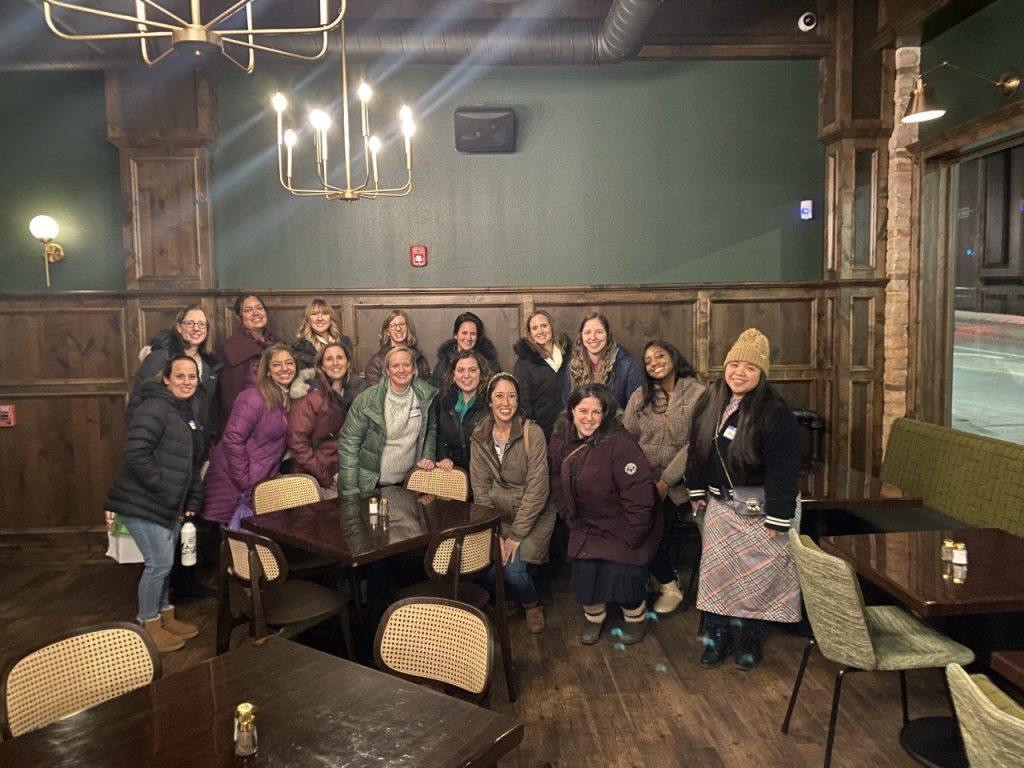 On Thursday, December 1 a group of 20 people from Minot Air Force Base took off on the Always a Good Time party bus to explore, sample and discover downtown Minot. The group had an oil and vinegar sampling at Gourmet Chef, an exclusive shopping experience at Mainstream Boutique and a full dinner at Whiskey Nine. They also enjoyed a holiday light tour.

The Discover Minot Excursion- Holiday Edition is organized by the Northern Sentry in order to help Minot AFB members and their families discover why Minot doesn't have to be a bad assignment. There is lots to do and plenty of friendly local people to make Minot a worth-while place to live.
The Discover Minot Excursion happens every quarter so keep an eye our for specific dates in March 2023!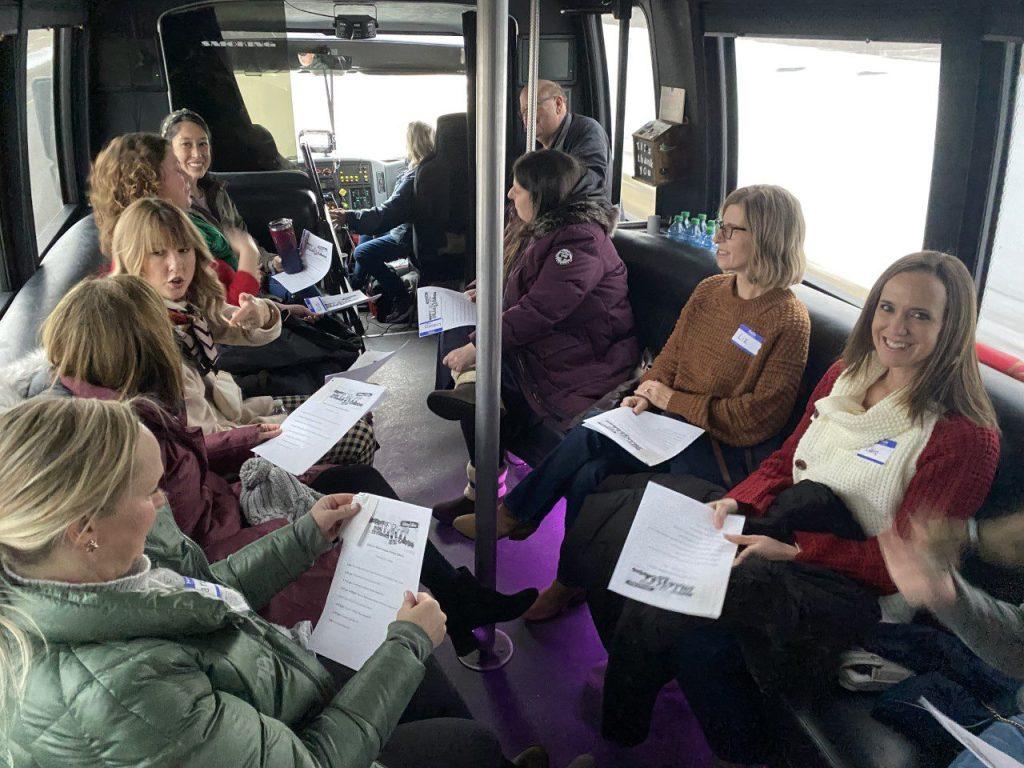 What Did They Have to Say?
"On behalf of my husband, thank you for organizing the downtown excursion. We had fun and while we are introverts and still a bit shy, we definitely had fun and definitely worth the price." – Jenni Fajardo-Dobbs
"It was such a treat to spend time with such amazing women and discover more of Downtown Minot's small businesses." – Claire Danaher
"It was fun to spend time with different spouses across the base in a really unique activity. I probably wouldn't have gone into the stores we visited if it wasn't for the tour, and now I know what I've been missing. I will definitely go back to them. Also, who knew there were so many places to see light shows in Minot!" – Liz Anderson
"It was a fun and festive way to kick off the holiday season! Downtown Minot has some unique small businesses that make for great Christmas shopping inspiration." –Kira Hart
"The excursion is good for individuals, couples, and small groups wanting to explore Minot. It definitely made us appreciate the kindness of the locals as well as enjoy the warm hospitality in this cold Magic city. It's definitely something that should be done more often to continue bridging the strong relationship between the base and Minot. Well worth our money and time!" – Northern Sentry Reader and Discover Minot Excursion Attendee