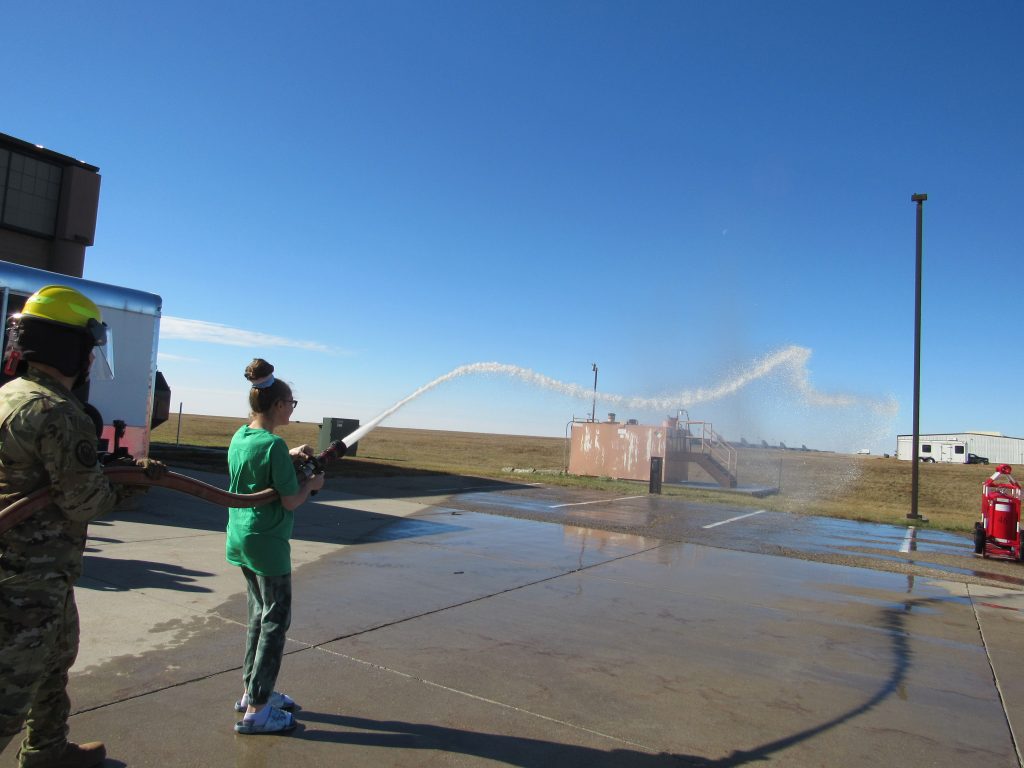 STARBASE… it sounds like a science fiction concept. And in some ways it is; minus the fiction part. This DOD-sponsored program helps local 5th grade kids grasp STEM (Science, Technology, Engineering & Mathematics) theories and turn them into actual notions. STARBASE began here in Minot several years ago and found its way to its home base at North Plains Elementary. Although the program is DOD funded, it supports the entire surrounding area community, not just military-related students. Although this program has over 70 locations worldwide, this is the only one in the state of North Dakota, and last year the Minot chapter served 673 5th graders.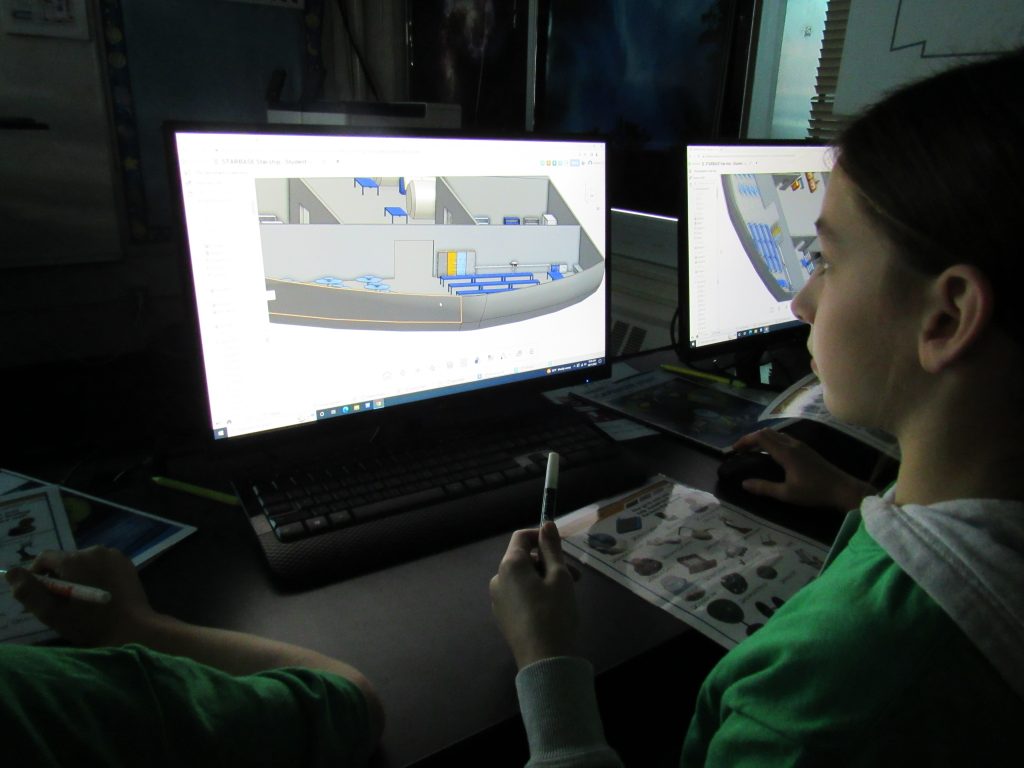 Program Director Jon Dawson allowed the Northern Sentry an inside peek on what the program does, who it serves, why and also a hands-on view to some of the child-created projects formed by the kids each year. Mr. Dawson said that every school year, one school at a time, 5th graders from around the district will be bussed into North Plains Elementary for a total of 25 hours of STEM activity and projects. He said, "You get five 5-hour days of hands-on STEM challenges per classroom." Mr. Dawson and his team of teachers introduce a new concept every day to each group in a fun filled and exciting new way.
The kids learn about something and then get to build or create or discover the concept through hands-on projects. Mr. Dawson said that the whole goal of the program is to "pique students' interest in STEM so that they can learn to appreciate STEM careers as they grow." Mr. Dawson explained that the lesson plans and objectives are the exact same for every school that comes in. He said, "It's the same curriculum for every class, it stays standardized throughout the school year."

When asked why this program is geared specifically for 5th graders, Mr. Dawson replied, "It's designed primarily for 5th graders because that's when studies show students are starting to seriously think about what they want to do after they're done with school. And so that's the time where they want to pique the interest in a STEM career of those 10 and 11 year olds."
On the day of the interview, 5th grader students from Sunnyside Elementary were working on designing their own version of Rube Goldberg machines. Mr. Dawson explained, "The whole point is to take something simple and make it complex on purpose, just for the engineering aspect, and to have a little fun." Throughout the rest of the program, students complete other team projects which involve Newton's Second Law of Motion, physical and chemical changes and much more!

The teachers and students in the STARBASE program refer to each other in aircrew-themed code names to create an atmosphere of discovery, imagination and have fun with the Air Force location of the program since it is located on Minot AFB. Many students from the surrounding areas have never been on base before and the culture is new. A student from Edison Elementary said about the program, "STARBASE is a fun place that teaches about STEM. It lets me get out of my comfort zone and try new things. The teachers are kind, funny, and easy to work with. I think we could all say, we love STARBASE." A local teacher who attended STARBASE for the first time said, "This was my first year attending STARBASE and did not know what to expect. My students have absolutely loved coming and look forward to everyday they get to be here. This program offers much more of a hands-on experience than I could provide these students on my own in my school. The resources they have available to conduct the activities that they do have really helped my students develop a deeper understanding for the concepts being taught. Myself and my students have thoroughly enjoyed our time at STARBASE."

Overall, this "hands on, minds on" program helps to develop STEM minded students and future adults become tomorrow's inventors, scientists and engineers.