What is a base spouses' club and why does it exist? The idea of a base wide spouses' club started circulating about 15 years ago, when the then-normal "Enlisted" and "Officer" Wives Clubs began to diminish in participation, and the Air Force started the combining of both groups into one, as well as discouraging the titular "wives" to include male spouses. Today, here at Minot as well as many AF bases around the globe, a volunteer-run and non-profit organization called the Base Spouses' Club is in action.

The Minot AFB Spouses' Club is filled with spouses from both the 5th Bomb Wing and the 91st Missile Wing. It has high ranking spouses alongside brand-new spouses who are looking for guidance in this new way of life. It is a place for all spouses despite rank or experience level to meet new people, find friends, discover experiences and find out what this crazy mil spouse life is all about. But what is a Spouses' Club and what purpose does it serve? The Minot AFB Spouses' Club offers monthly socials—events either on- or off-base where spouses can hang out, get together and usually do something fun—as well as smaller 'Mini Clubs' for those with particular interest to meet up (think crafting or book clubs).
Spouses' clubs can vary from base to base and are largely dependent on their board of volunteer spouses to help lead their direction. This year's new president, Sarah Weidmann, explained that the new theme for the Minot AFB Spouses' Club is: "You Belong." This type of thinking, although always relevant, is what she and the new MSC board want to project even louder this year. They want to make this a club for everyone and all spouses because as Sarah said,

Sarah said she has had wonderful experiences in spouses' clubs at previous bases, and although she has never been the president before she thought it was the right time to get involved when she moved here last year. Sarah explained that many members in the spouses' club were PCSing and it was the right time for this type of new focused vision. She encourages spouses to not be influenced by negative experiences they have had or heard about spouses' clubs in the past, but to instead come on out to the MSC's first social of the year and judge for themselves. She wants to reassure spouses that rank is not even mentioned, and spouses' club time is a time where every spouse is a person, the rank or title is irrelevant. She said she has never even ever been asked what her spouse's rank was during any social.

The Minot Spouses' Club is philanthropic in nature too. They operate the Base Thrift Shop where all the proceeds from the shop go back into the base in terms of donations to base events (e.g. Library Reading Program and the AF Ball). They also allow money requests from organizations around base and support when possible. Rounding back to the Thrift Shop; after being closed for over a year, the Minot AFB Thrift Shop is finally reopening on Saturday, August 27 from 10- 1pm! Their grand opening marks a major move and reorganization of the shop, now located at 220 Peacekeeper Place (the same building as the Post Office and Airman's Attic) and they invite everyone to come check it out!

So how does a spouse go about getting more info or joining the spouses' club? It's easy. The Spouses' Club is hosting their enormously popular "Walking Taco Party" FREE for all base spouses on Friday, August 26, 6pm. This introduction will allow any spouse to mingle, ask questions, get some free tacos, and have the opportunity to officially join the club if desired.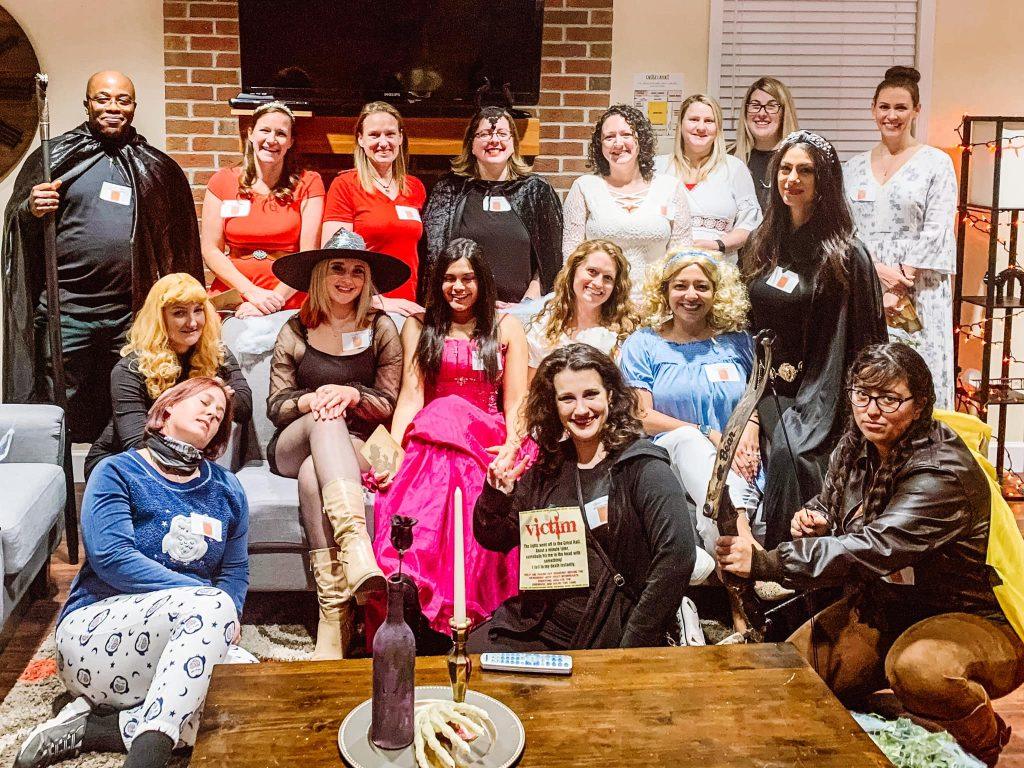 Since the Taco Party will be held in the parking lot adjacent to the Thrift Shop, attendees will also get a sneak peek view of the new Thrift Shop before anyone else! Sarah mentioned that shopping will not be permitted at that time, but attendees can get an idea of what awaits them at the Thrift Shop Grand Opening on Saturday. Sarah can't wait to see everyone on Friday for some delicious tacos and chances to win some prizes. She also let it slide that some of their future socials include a Luau Bunco Party and a possible Murder Mystery Dinner in October. So joining the club now is recommended for maximum fun! Take a chance and come on out and see what the Minot AFB Spouses' Club is all about!