On Friday, August 5th from 10-4pm, the Minot AFB Diversity and Inclusion Working Group organized a base-wide event to celebrate the largely diverse population including ethnic groups and religious affiliations at Minot AFB. The celebrated all types of backgrounds and minorities. Members of the DIW that helped organize the event were TSgt Christine Cherry, 5 CES, and TSgt Maria Snyder, 5 SFS, SSgt Stephanie Webb, 5 MUNS, 1st Lt Kaede Snyder, 742 MS, A1C Angelina Bachiller, 5 OSS, and TSgt Ryan Powell, 5 CES.

The culture representations in attendance were: the LGBTQIA+, Celtic Nations, Native American Heritage, Hispanic Heritage, Japan, Italy, World Religions, and Minot Public Library. Also present were eight performers that covered the Isle of Man, Russia, USA, Pacific Islands, Puerto Rico, The Three Affiliated Tribes, and a Latin dance lesson from Nadia Wardsaid.
The event, which blocked off a major portion of the parking in front of "The Turf," consisted of booths representing all types of cultures, a DJ, places to sit and enjoy.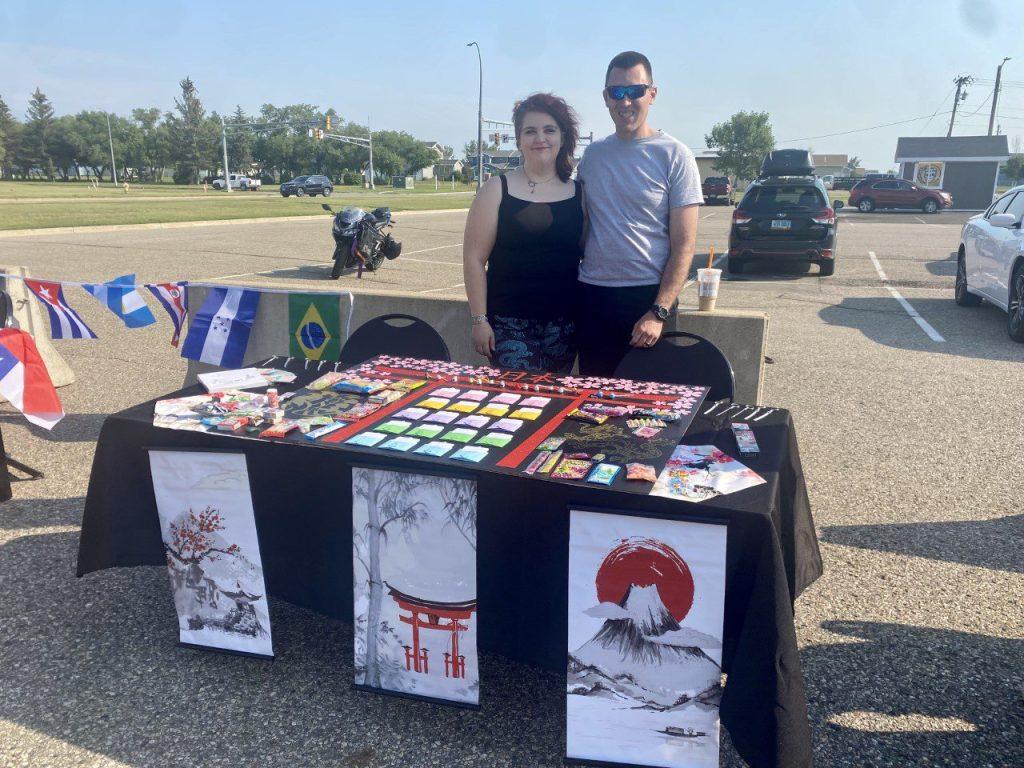 One of the cultures represented was a Japan-themed booth manned by A1C Curtis Torrence, 705 MUNS, and his spouse Anna Torrence. Both Mr. & Mrs. Torrence have a deep love and respect for the country of Japan and all things Japanese culture. The country holds a special place in Anna's heart because of her Japanese ancestry. While the couple have never visited Japan, they hope to one day. Their booth was interactive with a crafted Jeopardy board which held Japanese facts about geography, history and more. They were also giving out Japanese candy to interest the children in attendance.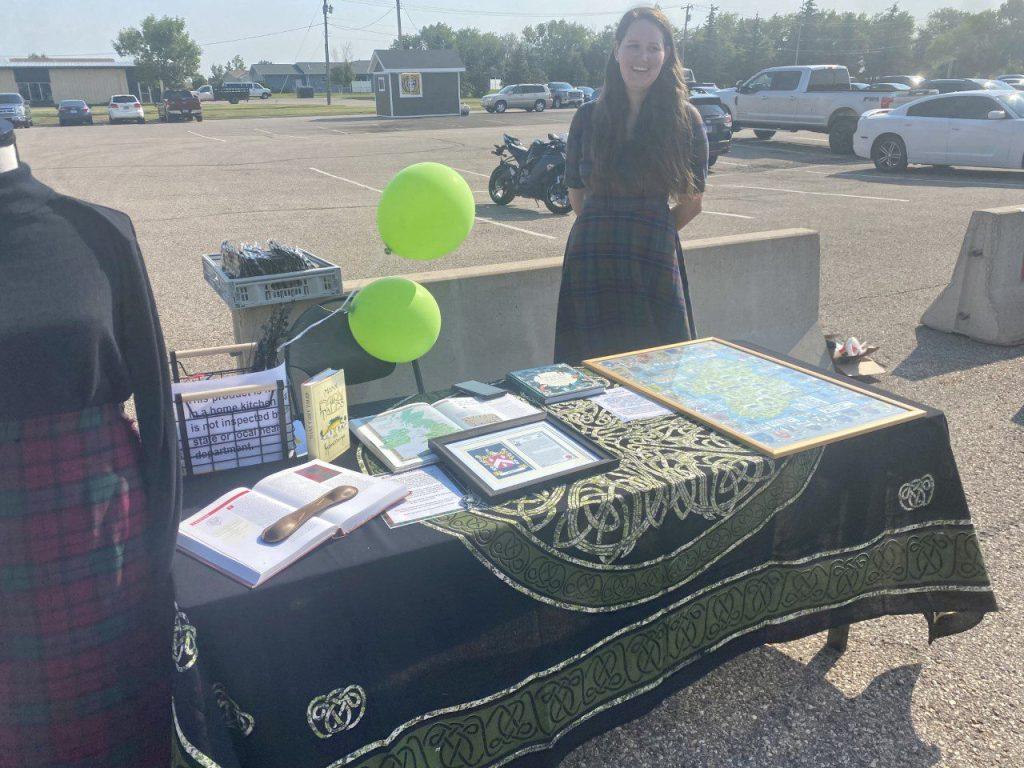 A1C Levi Pierpont, 5 BW Chaplain Staff, created a booth that represented the religious side of culture. His informative booth had information about all the major religions as well as some of the lesser-known ones. His goal in creating this booth was to bring awareness to what the Chaplain Corps on base represents. While chaplains typically have specific religious affiliations as individuals, their mission is to assist base residents in any type of belief system or faith.
Cherry not only helped make The Culture Festival possible, she also ran a booth discussing the Celtic Nations which are the nations including: Ireland, Wales, Scotland, Isle of Man, Cornwall (the southwest corner of England), and Brittany (the northwest region of France). She said that she wanted to share about this region because of family ties and she envisioned this event to encompass all types of cultures in which everyone was welcome to share.

The event wrapped up with Sage Casas from the Three Affiliated Tribes who was generous enough to donate his time and energy to demonstrate the Prairie Chicken Dance which is a Warrior's Healing Dance in his culture. The Diversity and Inclusion Working Group hopes to make this festival an annual celebration.