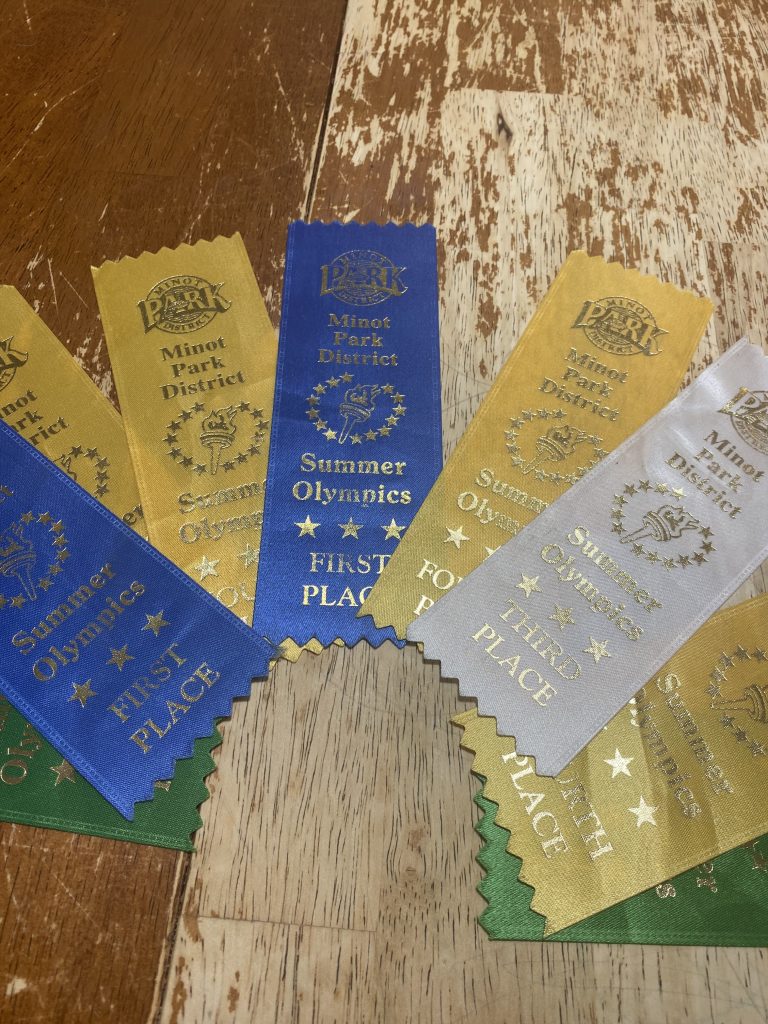 Running is my favorite sport and I like when my legs are moving fast. I ran at the Minot Park District Olympics in June and July. This summer I ran at the Duane Carlson Stadium at Minot High School. I ran on Wednesdays in the afternoon.
I always feel ready for track. To get ready, I stretch, hydrate with water, and take a break before the race. My mom, dad, and sisters were there with me. I did the long jump, the softball throw, the relay, the 400m, and the 100m dash. It felt like I was on TV when I competed because when I watched the World Olympics, they had the same track.
Most of the kids were faster than me but I started practicing. I ran a few laps and I did the 400m and 100m. My dad said, "Save your speed when you're near the finish line." Listening to my father helped me. I would like to be like Sonic when I grow up. Can you imagine getting to places in a second? Sonic the Hedgehog is very fast. I always feel like Sonic when I am running fast. Sometimes, I get tired but I save my speed until I am near the finish line just like my Dad said.

When I run faster I get better at other sports like basketball. One of the events I did not like was the long jump because the line was in age order and I was in the back. I did well at the long jump and won some 1st places and sometimes I won 2nd place. When you play long jump you get a sand pit to jump in. You have to jump in as far as you can. I loved the Minot Park Olympics! Running was great at the Olympics. I learned to save my speed until I am near the finish line. I would like to compete in a bike race at the Olympics. It may take a lot of work. Would you like to try out the Minot Park District Summer Olympics next year?