Midsummer is that time of the year when the sun never seems to set. The celebration of the Midsummer Solstice is celebrated mostly in Scandinavian cultures and is historically known as a "Magical Night" of sunlight and dancing. Here in Minot, we understand the glory of the long, sun-filled summer nights, and the Scandinavian Heritage Park is bringing the celebration to us! This weekend, June 17-19, the Midsummer Festival will be glowing with fun, food trucks, bonfires, beer gardens, kids crafts and more all FREE to the public!

Chairman Kae Watson said that last year's event was the biggest they have ever had and they expect this year to be even better! It is a family friendly event for all ages. Some notable happenings are the Parade where the Minot AFB Honor Guard will perform a flag ceremony on Friday evening at 7pm. After the parade, adults can enjoy a steamy sauna and bonfire too! Saturday, 9 am- 10pm will be filled to the brim with unique craft stations for the kids, a Kubb demonstration from the Minot AFB Medical Squadron, a Maypole performance, costumes, live music and dances! Sunday will host the 11:30 am church service at the Gol Stave Church at the Heritage Park.
Lots more activities will be going on throughout the day and a complete schedule of events can be found at https://scandinavianheritage.org/event/.

Come out and celebrate the magic of the longest day of the year at the Scandinavian Heritage Park THIS weekend!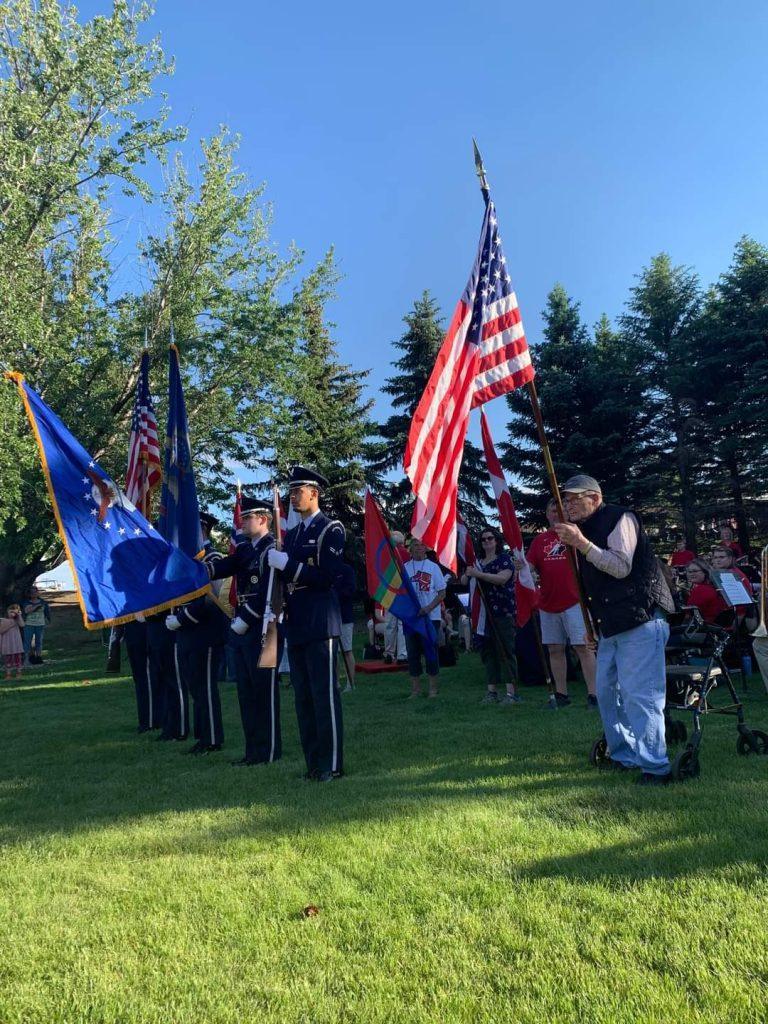 Scandinavian Heritage Center Photo