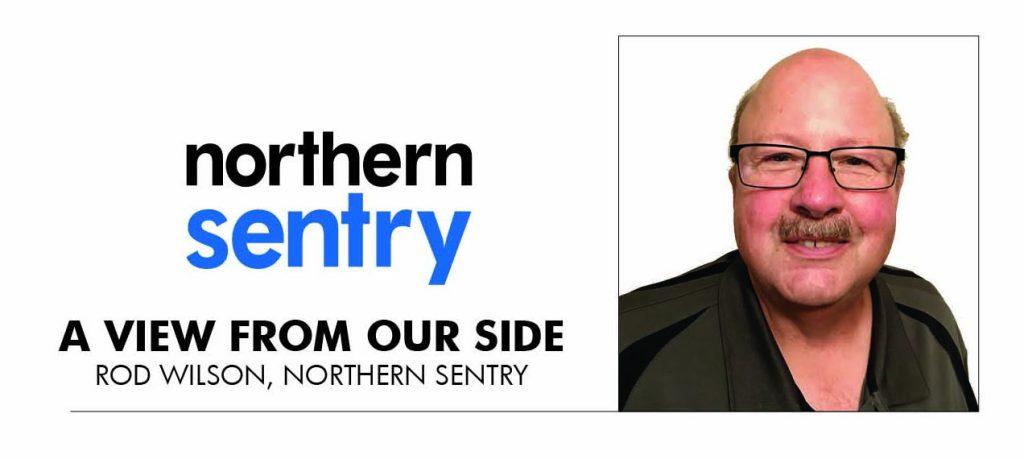 The obituary of John Sinn tells of his military duty, serving in WWII, his life as a husband and father, and finally it talks about John Sinn, community volunteer who spent hundreds of hours as a volunteer, most notably the "go to guy" at the Scandinavian Heritage Park.
I first met John and Olive when my mother in law purchased the house right next to their home in Southeast Minot, right directly across the street from what was Medical Arts Clinic and is now Washington School.
My first observation was that John and Olive had a very beautiful yard. Many well-kept flower beds and every shrub trimmed and shaped to perfection. At Christmas the Sinn home was a "had to see" highlight of your Christmas season. John used to hire a local company to provide a boom truck to decorate his home with thousands of lights. Once again, to perfection.
One afternoon I happened to be in the back yard when John came over and we sat on a couple of lawn chairs, and he shared some of his life stories. I am thinking that anything John Sinn put his mind to, he accomplished. He farmed for a while, but that wasn't really exactly what he wanted to do, so he began to do carpentry work. By his own admission, John was too much of a perfectionist and so it was tough to make a good living being a carpenter. "I just took too much time doing those jobs."
It was 1957 when John Sinn entered the next phase of his life, as a member of the Army Corps of Engineers. His first station? Minot Air Force Base. John talked about the massive project that it was. The runway, of course, was vital to the base, and John talked about how the runway was developed, and then the parking aprons, taxiways, and all of the other work that the Corps would undertake as part of the development of the base. John was proud of his time spent working on Minot Air Force Base. Rightfully so.
Once the base was completed, John would continue working with the Corps of Engineers. He talked about several of the projects that he was assigned to, but on that piqued my interest was the new Denver Airport, and more in particular, the automated baggage system at the new Denver airport. The opening of the airport had been delayed many times because the new baggage system just did not work. John was part of a team that undertook the project of "getting it right". The rest of the story is kind of history, as the airport opened, and the baggage system was successfully repaired.
John Sinn would retire from the Corps of Engineers and the Army National Guard. The next time we would have contact is when a young Scout of mine would choose doing landscaping around the newly installed waterfall at The Scandinavian Park. Once more I came to respect that perfection that John would ask for, even from a young Scout doing an Eagle project.
My tribute to John will end with a story. Last summer the Roosevelt Park Zoo celebrated 100 years. John Sinn was 100 years old at the time, and was a featured guest, along with fellow Minoter Lynn Aas. Opening the ceremony was the Minot Air Force Base honor guard. As emcee, I was asked to do a practice run-though of the opening ceremony, which of course I agreed to do. After the practice, John took the time to walk up to each and every member of the Honor Guard and thank them for their time, and their service to their country. It was a special moment, one that I will remember for the rest of my life.
Very few people live to be 101 years old. We will miss John Sinn, for he truly was a great role model for each and every one of us. His legacy will live on for many years.