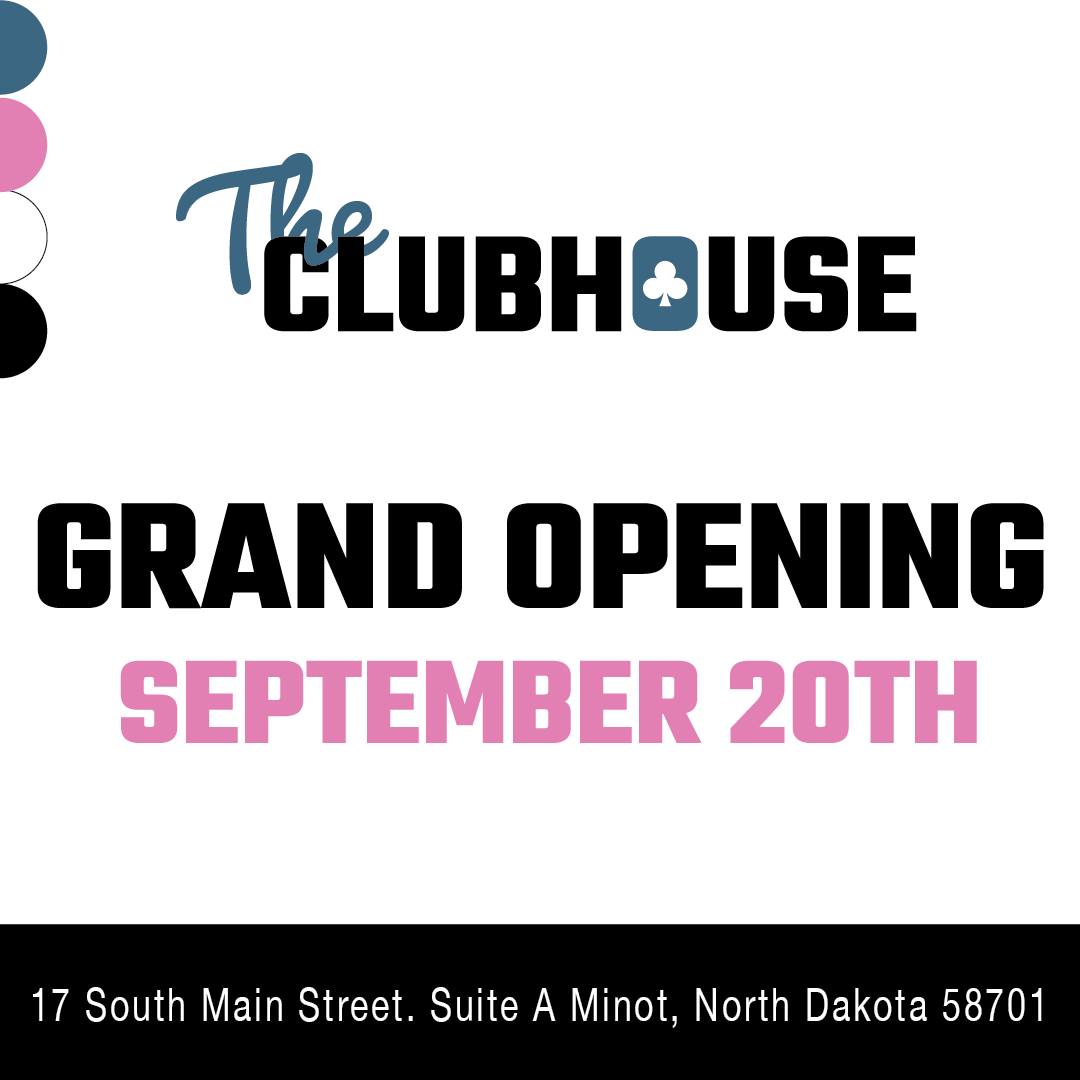 The Clubhouse- Board Game Café Grand Opening
Introducing 𝗧𝗛𝗘 𝗖𝗟𝗨𝗕𝗛𝗢𝗨𝗦𝗘, our take on an exciting board game café coming to downtown Minot on 𝗦𝗲𝗽𝘁𝗲𝗺𝗯𝗲𝗿 𝟮𝟶𝘁𝗵 located at The Putt District!
It's our brand new lounge dedicated to the joy of tabletop gaming, video gaming, sweet ice cream, and arcade! We've created a place where fun, strategy, and camaraderie come together, offering an impressive collection of games! From classic favorites to the latest indie releases, there's a game to suit every taste.
The Club House is the perfect spot for a casual meetup, a family outing, or even a unique date night. And did we mention the ice cream? Jar+Cone boasts a range of delicious sweet options to compliment with your perfect hangout!
Tell your friends, mark your calendars, and get ready for a fantastic spot to hangout!