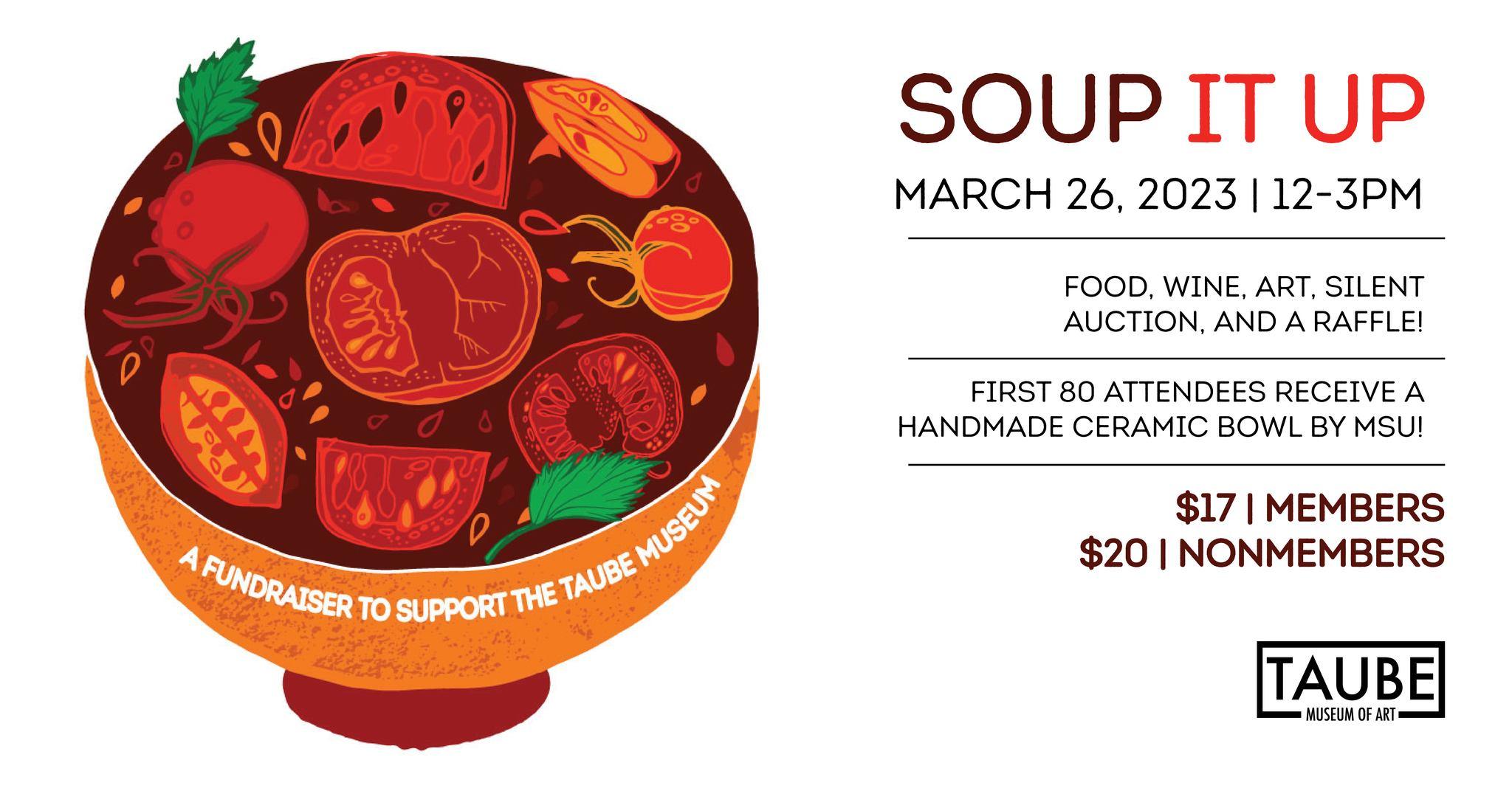 Soup It Up- Taube Museum of Art
Join us at the Taube Museum of Art for our annual Soup it Up fundraiser! Enjoy foods from local vendors and members including a vegetarian chili, mimosas from the Blue Rider, spicy gumbo, and more! There will be a dessert bar filled with locally made goodies, an art auction, and a gift card raffle!
The first 80 attendees will get a free handmade ceramic bowl made by the MSU Ceramics Department.
This lunch social will include beautiful art, a silent auction, and a raffle for a gift card bundle!
Proceeds will go towards continuing our mission, to enrich lives through the visual arts; and towards the MSU Ceramics Scholarship! We hope to see you there!
Prices are $20 for non-members and $17 for members. Sign up for a new membership or renew an expired one and receive a $10 ticket! (membership renewal must be done at the Taube.)