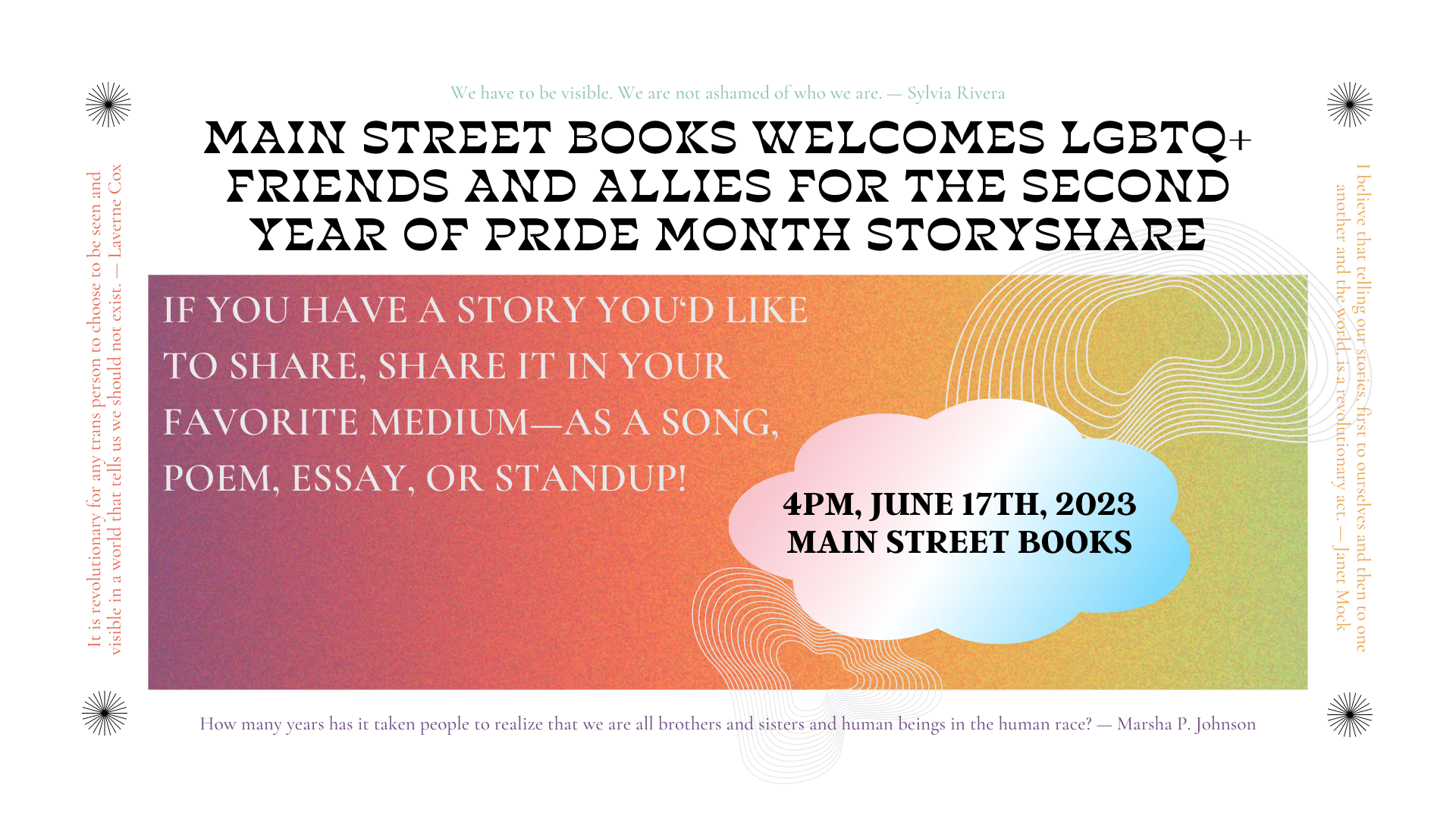 Pride Story Share at Main Street Books!
Main Street Books is hosting our second annual Pride "open mic" type event – but this time, we want any kind of story or representation of you that you have to offer.
Bring your stories, poems, music, humor, stand-up, or just your dang self! Allies are, of course, welcome!
Content Warning: Given the Pride month theme, we ask everyone to help create a welcoming environment and be prepared to hear stories that may contain stories of discrimination including but not limited to: homophobia, transphobia, racism, abuse, prejudice. Audience members may step out at any point they need. For our presenters, we ask that you give a content warning if any content of your piece could fall into any of these categories.