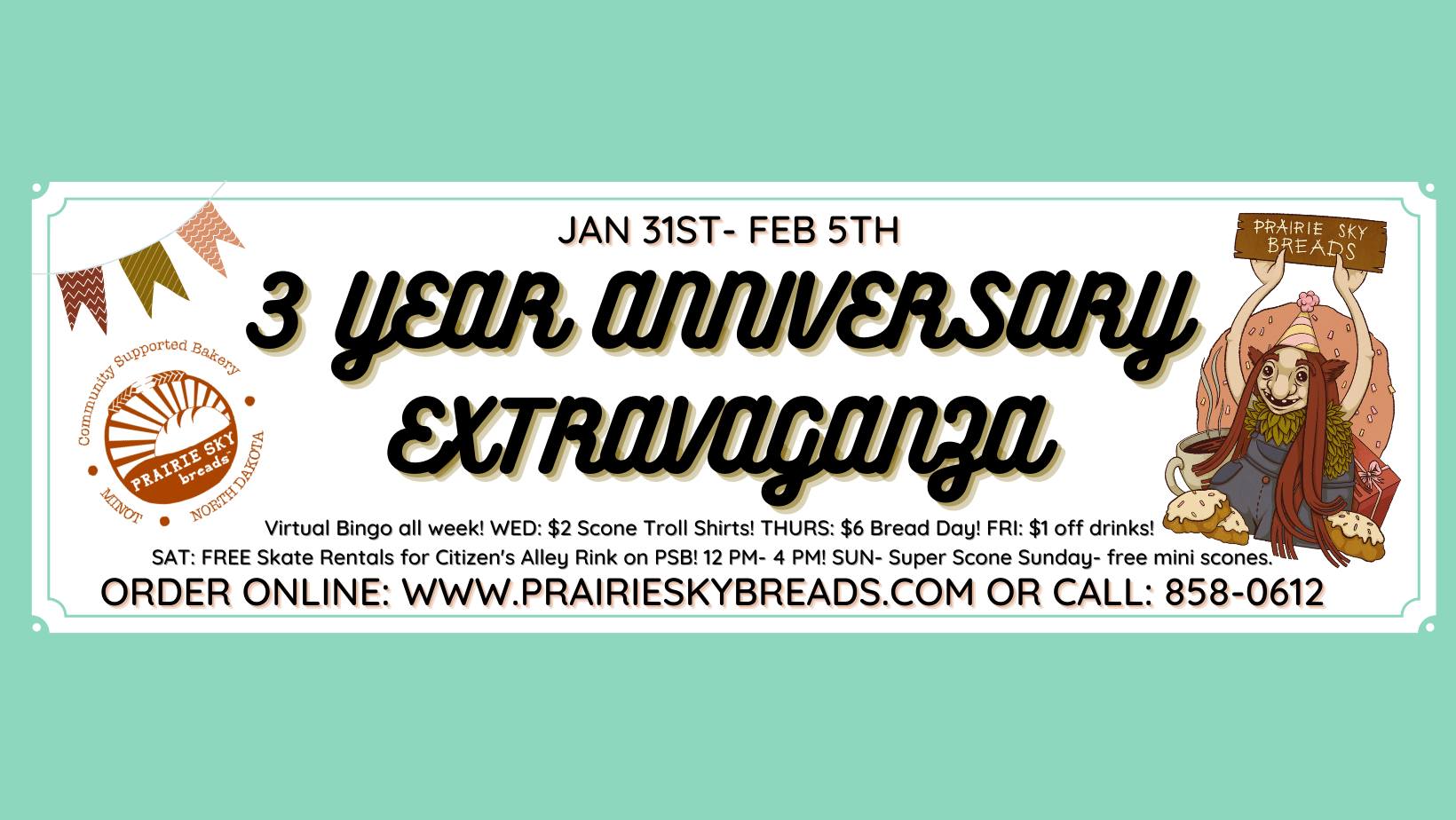 Prairie Sky Breads 3 Year Anniversary Extravaganza!
Join Prairie Sky Breads in celebrating their 3 year Anniversary!!!
Virtual Bingo and Barista Contest All Week!
WED- Merch Me Wed- $2 scone troll shirts while supplies last.
THUR- $6 Bread Day & Play Dough Craft Night for kids-5:30p- 8pm during pizza night- pre-register online starting January 15th- Cost will be $1.50.
FRI- $1 off Drinks!
SAT- Free Skate Rental for Citizen's Alley Skating Rink on PSB.
SUN- Super Scone Sunday- Free mini scones for the first 300 customers.