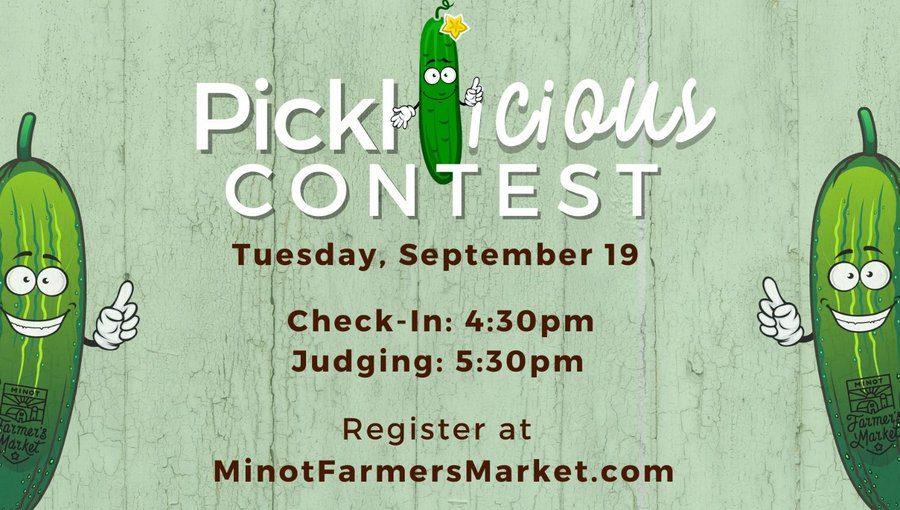 Picklicious Contest- Minot Farmers Market
If you can pickle it, you can enter it to win prizes! This event is going to be a big dill!
Everyone is invited to enter their best pickled item in the Minot Farmer's Market Picklicious Contest.
Two age divisions, four categories, a People's Choice Decorated Jar contest, and Prizes!
Purchase 80% or more of your pickled items at the Farmer's Market and finish in the top of your category- then You're getting a bonus prize!
More Info here: https://minotfarmersmarket.com/picklicious