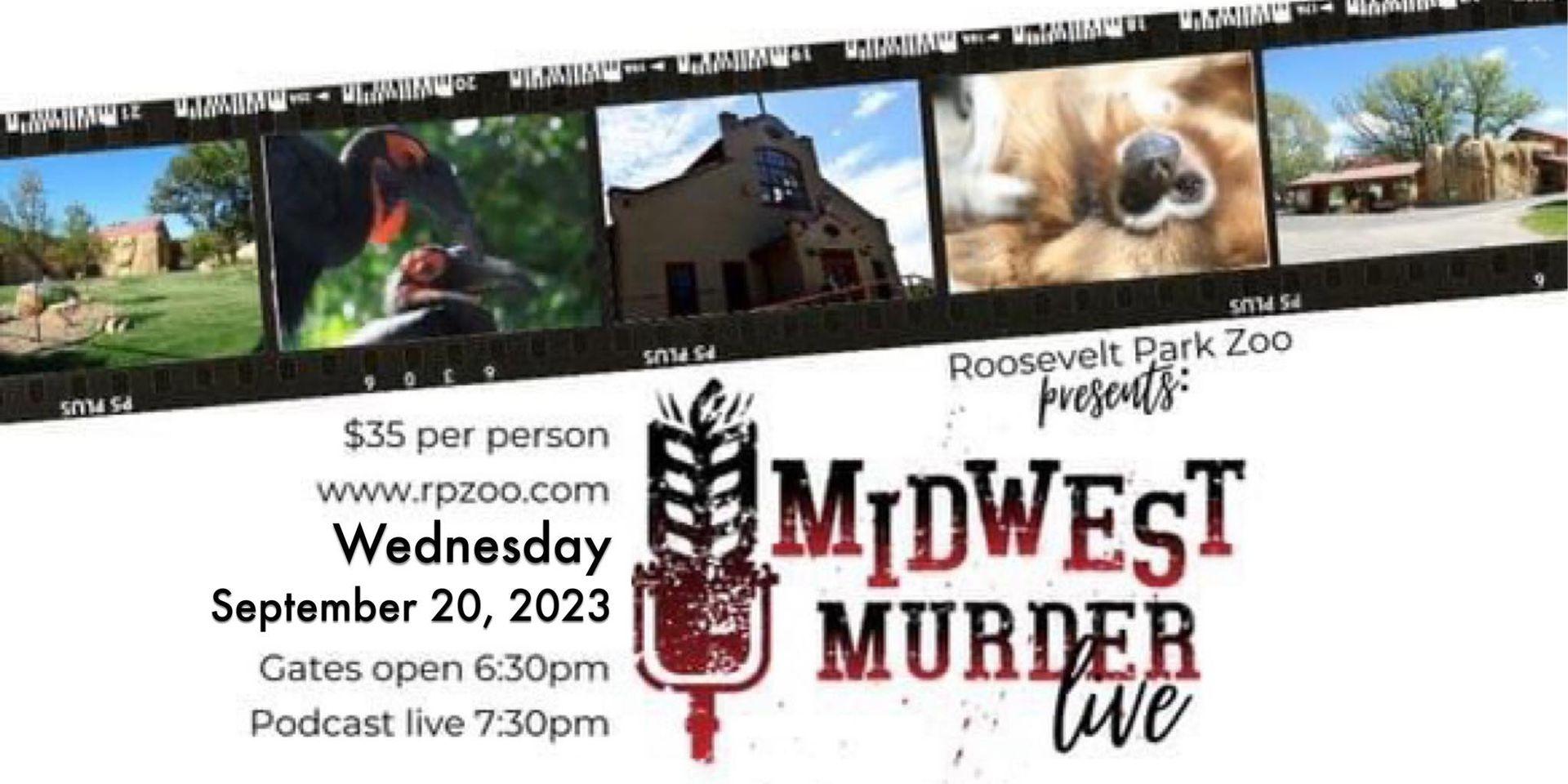 Midwest Murder at the Roosevelt Park Zoo
It's difficult to imagine murder mixing in with Midwest nice but hold on to your hot dish. You can join this dynamic duo at Midwest Murder LIVE where hosts, Jonah and Dawn, present delicate and devious situations with compassion and a little humor. They do the research, they have the chemistry, and fans get the murder.
Sometimes the details of the most horrific crimes that happen in our neighborhoods are lost in the back pages of newspapers, forgotten on our news channels, and eventually erased I we time. Midwest Murder LIVE is much more than a podcast recording, it's an experience presented by two genuine people with a passion for story telling.
Set against the backdrop of Roosevelt Park Zoo, gates will open at 6pm, the live podcast recording begins at 7pm. Atypical, Backdraft BBQ, Fun on a Bun & Jamaican Vybz will be on Zoo grounds. This is a private event with limited seating. Must be 21+ to attend.