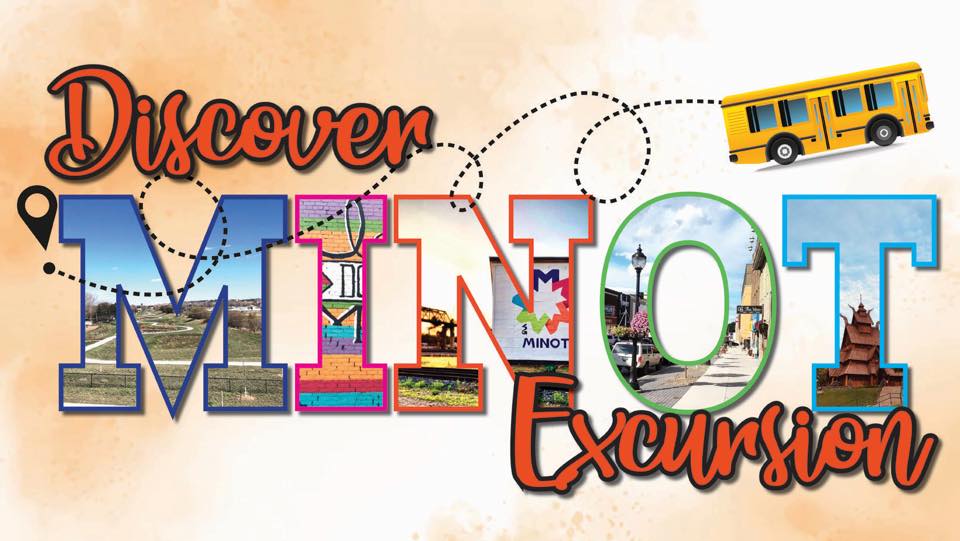 Discover Minot Excursion
The quarterly Discover Minot Excursion is a fun event put on by the Northern Sentry to help Minot AFB residents explore the city of Minot and get a little taste of why they may not hate it here after-all.
The Excursion includes a bus ride from Minot AFB into Minot and back, lunch, special stops at various shops, recreations and surprises along the way, plus a chance to take a day and explore the community you are a part of in new ways.
The spring 2023 Excursions main draw will be a tour of the much anticipated Magic City Discovery Center! This tour also features a full lunch taste of the new Jamaican Vybz Kitchen!
The cost for the complete tour, bus ride, lunch and so much more is only $18 pp! It is slated to run on Tuesday, April 25 from 9am- 2/2:30 pm. If It's anything like the last few tours, this will fill up! So grab a friend and sign up for a day of discovery and community!
Get Tickets: https://www.eventbrite.com/e/mafb-downtown-minot-excursion-tickets-594814184237?aff=ebdssbdestsearch&fbclid=IwAR2BGg0EsZBtW3WqYSBIsP73G8U9YZn10IGIFYfpg_O1JyjNdx5EVaJrqrQ