Minot Air Force Base, N.D. —
The 91st Missile Security Forces Squadron conducted Operation Frontier Thunder at Camp Guernsey, Wyoming, Aug. 28-31.
Operation Frontier Thunder was a readiness exercise designed to simulate a deployed environment and provided an opportunity for Airmen of the 91st MSFS to validate their expeditionary skills.

"Operation Frontier Thunder is the culmination of our training on deployment readiness," said U.S. Air Force Staff Sgt. Robert Taulman, 91st MSFS flight security controller. "We're getting our missile field Airmen ready for that expeditionary environment."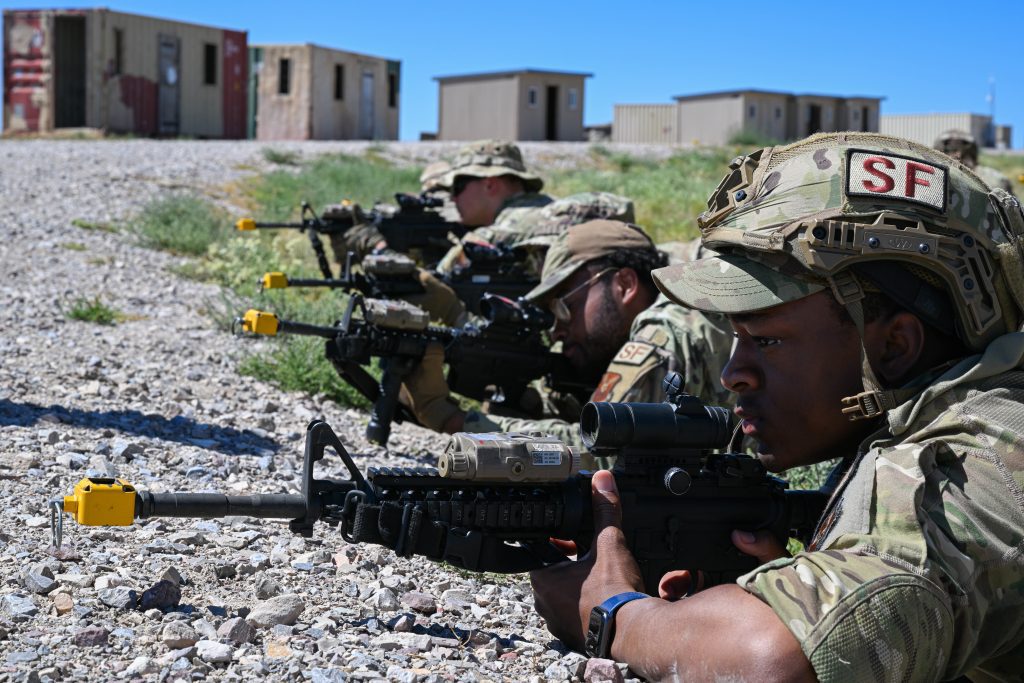 Over the course of four days, the 91st MSFS executed training in a variety of disciplines including land navigation, tactical combat casualty care, convoy operations, close quarters battle tactics and conventional and high explosive weapons training.

In addition to providing expeditionary skills, Taulman says the competencies taught during Operation Frontier Thunder can also benefit the 91st MSFS with their mission at Minot AFB.
"We're not only practicing contingency skills in the event of a deployment, we're also cementing the basics and fundamentals for our Airmen," said Taulman.

According to Tech. Sgt. Robert Bolton, 91st MSFS squad lead, deployments can happen at a moment's notice and it's important for security forces Airmen to be ready.

"We have to be ready to deploy at any time," said Bolton. "When we deploy, we have to operate as a team and it's good to fine tune those skills."

The 91st MSFS is responsible for providing defense and security to Team Minot's missile alert and launch facilities. With this in mind, Bolton said it's especially important for the 91st MSFS to be ready to execute.

"We guard the most important resource the Air Force has, other than our Airmen," said Bolton. "Exercises like this give us the opportunity to hone our techniques and capabilities and show that we're ready."