MINOT AIR FORCE BASE, N.D. —
Members from the Minot Air Force Base convoy response force participated in the Advanced Recapture Recovery Operational Warfighter (ARROW) assessment at the Camp Guernsey Training Center, WY on Aug. 14th, 2023. During the event, they conducted five exercises used to provide commanders an accurate portrayal of the Minot AFB convoy team's capability to secure and move assets.

This convoy security evaluation is an annual requirement for all off-installation convoy response forces at all three missile wings in Air Force Global Strike Command.

"An assessment of this magnitude takes a substantial amount of training to ensure that the team does everything right," said Master Sgt Lauren A. Collins, 91st Missile Security Operation Squadron convoy flight chief. "Every day, we train to ensure there is no chance of failure when conducting operations with our nation's nuclear assets. The training at Camp Guernsey allows our team to validate our tactics, techniques, and procedures and refine them moving forward."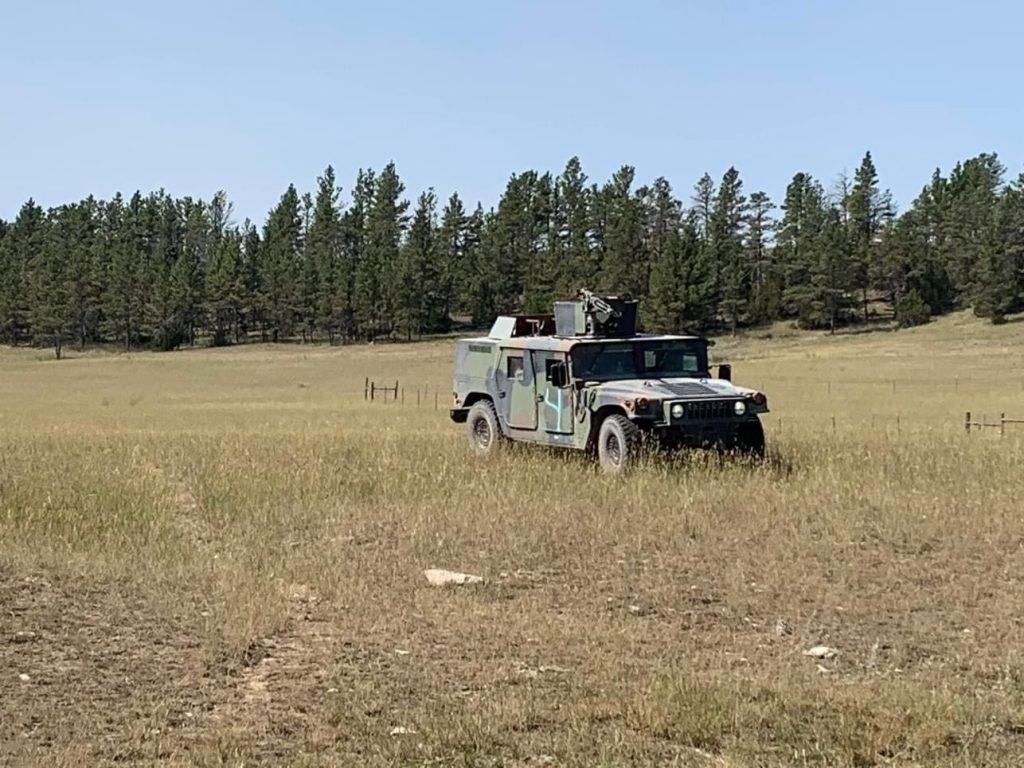 To prepare for this assessment, the convoy response force team was made up of Defenders from the 91st Missile Operations Squadron, 54th Helicopter Squadron, 91st Missile Maintenance Squadron, and Office of Special Investigations agents, attended the Nuclear Convoy Course at Camp Guernsey Training Center, which laid the foundation for nuclear convoy training.

This training opportunity allows the entire complement of personnel to train, revise, and execute their tactics in multiple exercises. Additionally, it brings newer members of the team up-to-speed on how to execute nuclear convoy operations in a contingent environment.

"The team has put in countless hours training to prepare for not only the assessment at ARROW, but also for our day-to-day mission," said Lt. Christopher J. DeLong, 91st MSOS convoy commander. "The Defenders out conducting off-installation convoy missions are the top one percent at the base entrusted with the Department of Defense's number one mission. It is truly humbling and is not taken lightly by any member of the convoy team."
For the ARROW assessment, the convoy team revisited the once familiar grounds of Camp Guernsey, where they were assessed for five days on many different skill sets.
The exercises tested the capabilities of the convoy response force members as well as the command and control process used by the leadership teams. Team Minot passing the evaluation reinforces that their convoy response forces are always ready.