MINOT AIR FORCE BASE, N.D. —
U.S. Marine Corps Sgt. Maj. Howard L. Kreamer, U.S. Strategic Command (USSTRATCOM) Senior Enlisted Leader, visited Minot Air Force Base, North Dakota, July 31 – Aug. 2, 2023.

During his visit, Kreamer attended multiple meetings with Minot AFB leadership to discuss strategies for improving the quality of life for Airmen. During the meetings leadership and Kreamer had conversations regarding Air Force Global Strike Command's mission and how to enhance current procedures, while considering Airmen needs.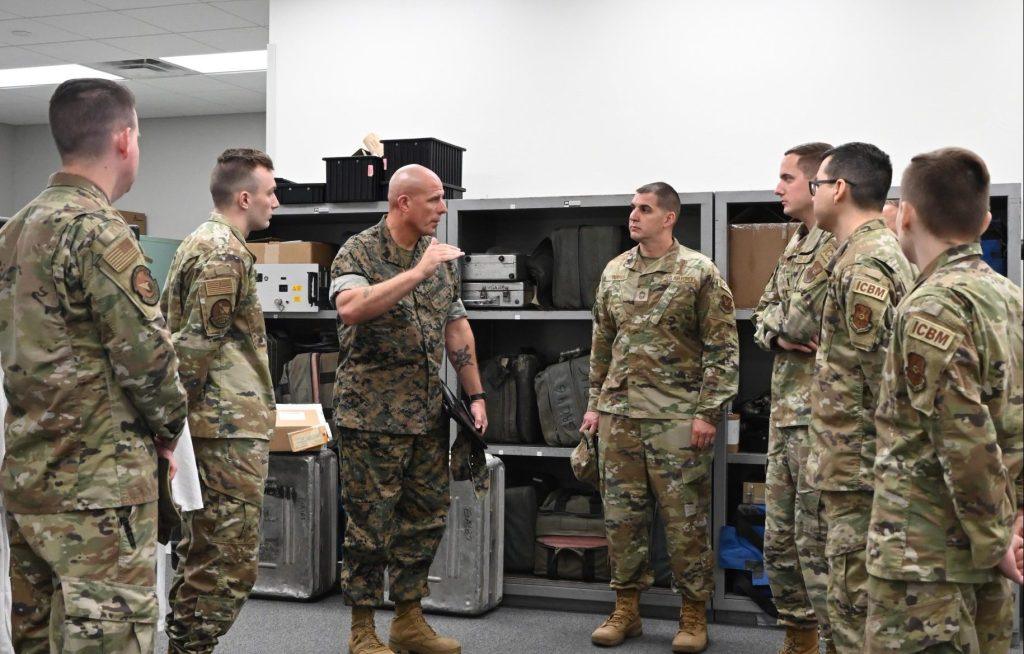 "My goal with this visit is to gain a better understanding of issues faced by the men and women of Minot AFB to better understand how USSTRATCOM can better assist Team Minot to more efficiently accomplish its mission," Keamer said. "Additionally, my goal is to ensure the men and women of Minot understand General Cotton's vision and intent."
USSTRATCOM's mission is to ensure strategic deterrence, employ forces and safeguard the United States, which encompasses both the 5th Bomb Wing and the 91st Missile Wing missions.

While at Minot AFB, Kreamer visited the 5th BW headquarters, 91st MW headquarters, security forces facilities, maintenance facilities, and the 5th Medical Group.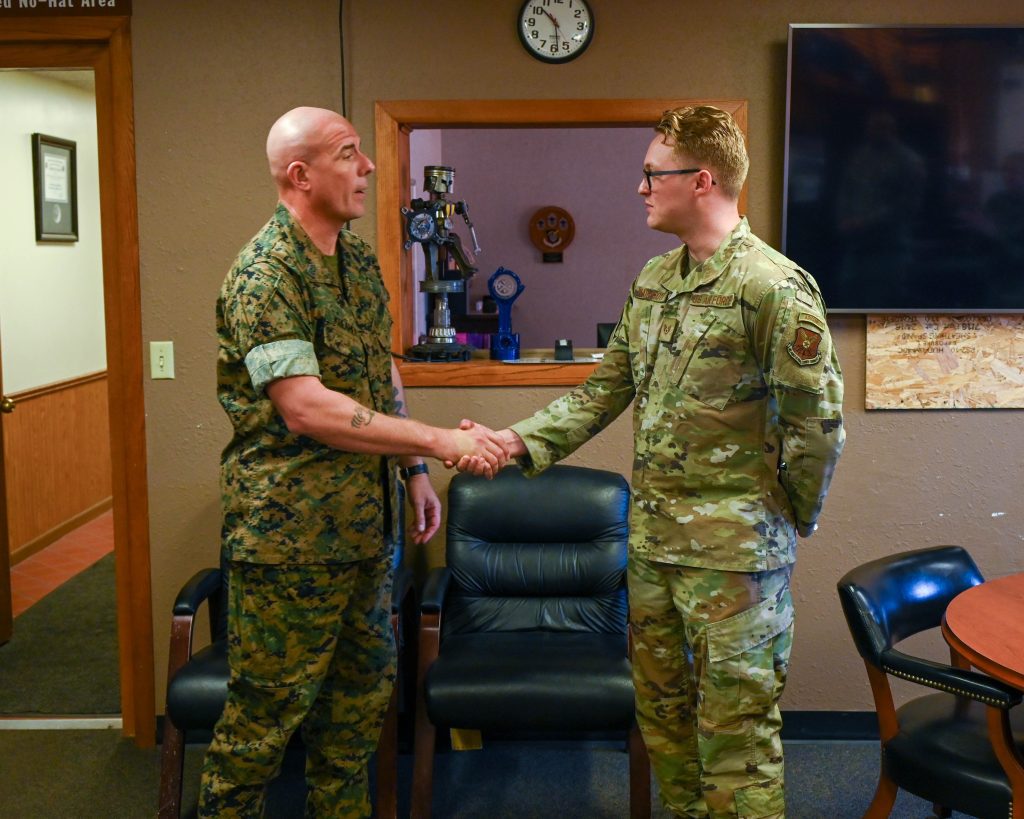 The agencies visited were a sample of the many components that play important roles and functions supporting the mission of Minot AFB; such as maintaining essential equipment and ensuring overall readiness.

"General Cotton and I are very appreciative of the professionalism of the men and woman at Minot Air Force Base, and I am proud to be on their team," said Kreamer.

Team Minot Airmen and leadership gain just as much from higher headquarters visits as the visitors themselves. The sharing of personal experiences helps USSTRATCOM leadership, like Kreamer, gain a clearer picture of what it is like for individuals at their bases. In turn, the wisdom of seasoned senior noncommissioned officers help 5th Bomb Wing and 91st Missile Wing leadership further sharpen their skills as leaders and mentors.