This past Wednesday North Star Community Credit Union and the Northern Sentry were proud to host the August Dorm Dinner. The event not only allows us a chance to show our appreciation for the young Airmen, most of whom have arrived recently at Minot Air Force Base and live in the dorms, but also gives us an opportunity to meet and talk with Airmen as they enjoy a dinner that is prepared by a local food vendor, in this case we worked with the local Noodles & Company to provide a Pasta-palooza meal.

The dorm dinners are supported and organized by the chaplains at Minot AFB, and their staff was also busy visiting with the Airmen. How is it going? What are some of the challenges? Have you visited any fun places in Minot? Just a few of the questions that were asked and answered by those who were waiting to fill their plates or had finished their meal and were just hanging around socializing with members of their squadron, or acquaintances from their dorms.

One of my conversations was with Sergeant Erin Boyd. The conversation began with a query about the cast she was wearing on her right foot. It was more than likely going to involve some type of surgery down the road, and I assured her that the orthopedic care in Minot was first class, and that she probably didn't need to worry about travel to another city, should her injury necessitate surgery.

As the conversation continued, Master Sergeant Boyd, Senior Enlisted Leader of Religious Affairs, shared that she had arrived in Minot in time to show her miniature horses at the North Dakota State Fair. I had to laugh when she showed me a photo of all three of her miniature ponies being transported in the back of her minivan. It was humorous because all three of the ponies were facing forward. Doesn't take a lot of imagination to arrive at what part of the ponies were facing the camera. Yep, you got it…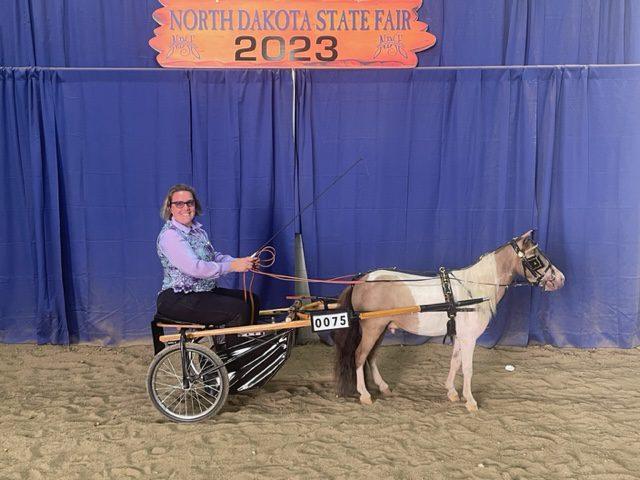 These miniature ponies were in direct contrast to the Budweiser Clydesdales who were also at the North Dakota State Fair. Would have been fun to put them side by side for comparison.
Where are you from?

Most of our conversations with Airmen at the Dorm Dinner would begin with the obvious question "Where are you from?" Not sure why, but this event seemed to have a lot of folks from Pennsylvania. Next question will normally address their arrival date in Minot, and based on that date a conversation on weather, more specifically, winter weather. There were some Airmen who had experienced cold weather "Yeah, we're used to cold winters where I come from. It gets down to zero a lot." Once again you turn on your "Welcome to Minot" beacon and carefully inform them that zero in January would be considered a warmer day, depending on the wind chill. "Huh?" chimes in a young Airmen First Class from the Florida panhandle. "What is wind chill?" And then the laughs begin from those who were here in January.

What events like the Dorm Dinner provide is an opportunity for the Community of Minot to meet some of the amazing men and women who serve their country every day at Minot Air Force Base. Our thanks to North Star Community Credit Union for sponsoring the event. We hope to return next year and share a meal with a whole new group of Airmen at Minot Air Force Base.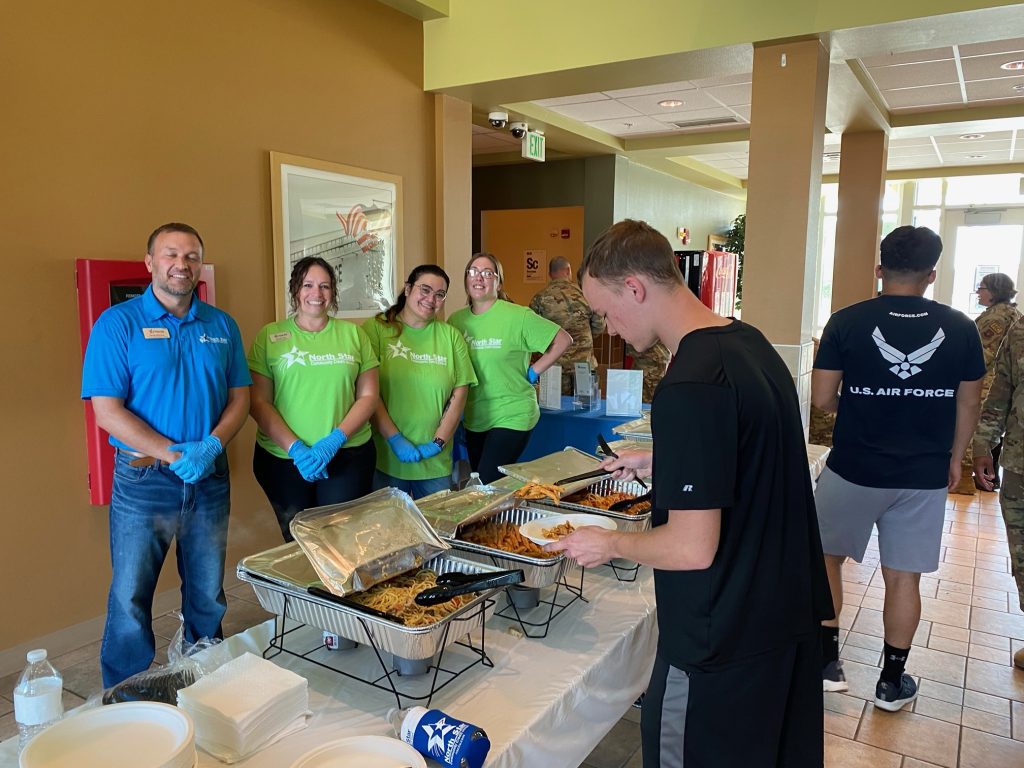 Best Kept Secrets
This week I have the honor of hosting my four grandchildren from West Fargo. At a recent meeting I shared that we would have a couple of days to experience kid friendly venues in Minot. It was amazing how many venues were suggested. All the way from the Roosevelt Park Zoo to the new Discovery Center to Downstairs at Margie's in Downtown Minot. I think we'll be busy. Check out the Northern Sentry Birthday page for ideas on kid friendly venues. You will find yourself picking and choosing…and like us, running out of time to do it all.

Today's Chuckle
Nowadays, everyone seems so overwhelmed. It would be nice to get back to just being plain old whelmed.