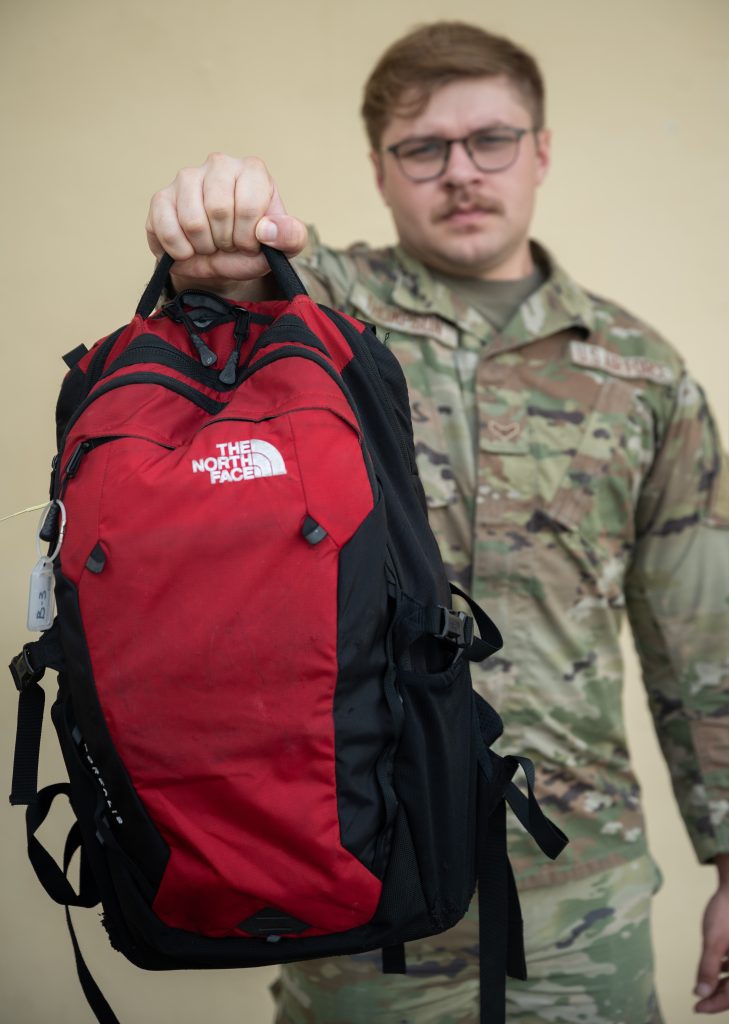 ANDERSEN AIR FORCE BASE, Guam —

Whether training at home or supporting Bomber Task Force operations abroad, Airmen aboard 5th Bomb Wing B-52H Stratofortresses carry sensitive communication codes that are vital to mission accomplishment.

This critical communications security, or COMSEC, information is generated, packaged and delivered to aircrews before each flight by the 5th Operations Support Squadron's combat crew communications team. The COMSEC package, or "crew comm kit," consists of electronic and physical cryptographic material that aircrews use to communicate securely during flight.
"Without the crew comm kit, aircrews wouldn't be able to properly identify themselves or communicate securely with friendly forces in the area," explained Airman 1st Class Zachary Thompson, 5th OSS combat crew comm technician. "The kits enable secure and open communication between allies and partners in the air and on the ground without having to worry about adversaries listening in."

Each kit includes a simple key loader, which is an advanced secure cryptographic device enabling safe distribution and storage of COMSEC keys, electronic protection data and signal operating instructions through the use of encrypted codes. The kit also contains COMSEC operations guides, code books, and other documents necessary for secure communication with other aircraft and ground defense systems.

Without these kits and the Airmen who compile them, aircrews would not have secure communication with friendly jets or air traffic control towers, which could lead to misidentification. Thompson said the lack of proper identification could lead to issues with training and possible fratricide.

"We couldn't do what we came here to do without the ceaseless efforts of our combat crew comm team," said Lt. Col. Ryan Loucks, 23rd Expeditionary Bomb Squadron BTF commander. "They keep us in the fight by keeping us connected to the force and ensure our aircrews' communications remain secure and our mission remains uncompromised."

U.S. Strategic Command units prepare to fight every day, around the globe together with allies, partners and other agencies within the Department of Defense. BTF missions empower the combat crew comm team to maintain a high state of readiness and proficiency, and validate USSTRATCOM's always-ready, global strike capability.

"Each BTF deployment is different and there's always something new to learn," said Thompson. "It's been a great opportunity to gain some real-world experience that I can take back to Minot to enhance our day-to-day operations there."