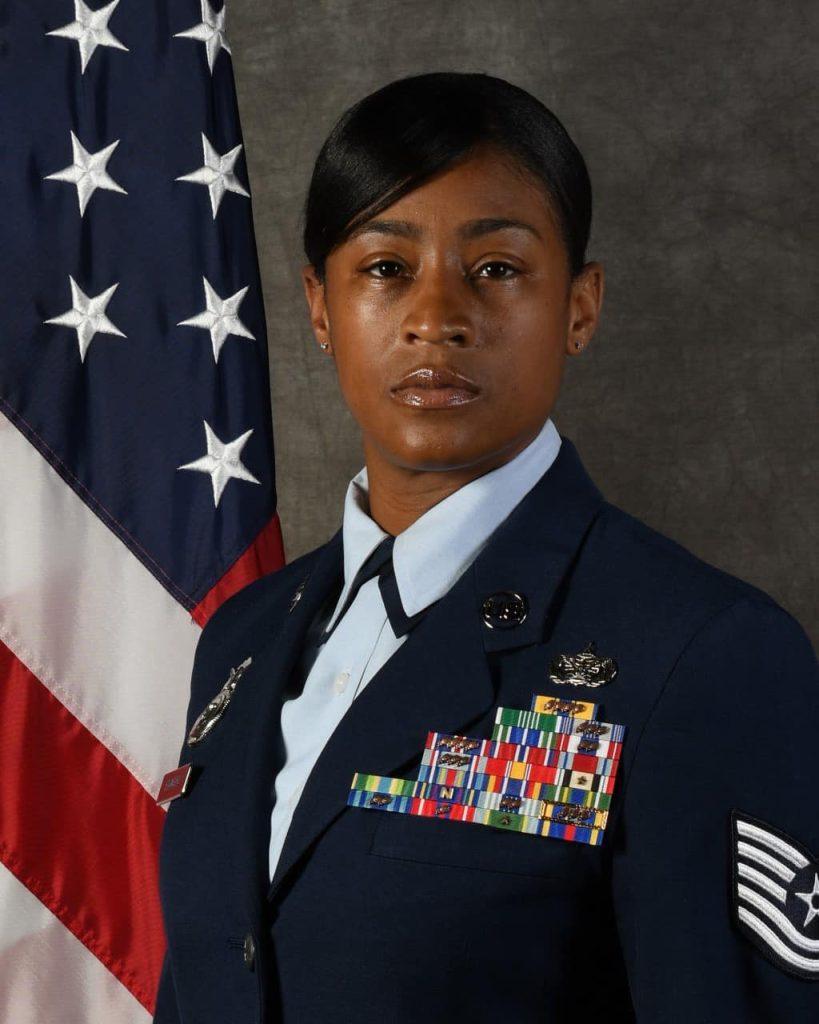 MINOT AIR FORCE BASE, N.D. —

Humbleness, accountability, empathy, teachability, emotional intelligence. These are the qualities that Tech. Sgt. Jennel Edwards, an evaluator for the 91st Security Forces Group, says an effective noncommissioned officer must possess. Air Force Global Strike Command recently recognized Edwards as the NCO of the Year for 2022.

"I'm extremely grateful and blessed to represent so many people," said Edwards. "It's very humbling and I'm still processing it."

Over 16 years, Edwards' career in the Air Force has taken her many places from Moody Air Force Base, Georgia to Osan Air Force Base, Korea. She credits the guidance she's received from various NCOs in her career for growing her into the leader she is today.
"I've had many supervisors and peers in my career who've invested in me," said Edwards. "I wouldn't be here without having great mentors."

In her role as an NCO, Edwards views the opportunity to guide and lead Airmen as an honor and a privilege. She understands the importance of investing in Airmen and helping them grow, just as her supervisors did early in her career.
"As an NCO you're entrusted to be the standard for your Airmen," said Edwards. "You have to take them in, guide them, and shape them to one day replace you."

Edwards says she acknowledges the power of emotional intelligence and empathy and the significance it plays in leading Airmen.

"I lead, inspire, and mentor Airmen from my heart," said Edwards. "We're all human. I always lead from my heart because that's how I would want to be led."

In 2021, Edwards arrived at Minot Air Force Base, which is home to more first term Security Forces Airmen than any other Air Force base. The opportunity to lead new Airmen is something she says she has thoroughly enjoyed.
"I love working with brand new Airmen and getting to embed the defender culture into them," said Edwards. "Passing that along and seeing them grow is amazing to me."

Edwards says it's important for her to stay humble moving forward, even after being recognized and recently being selected for promotion to master sergeant. She says there are still goals she wants to achieve in the Air Force.

"I want to give as much back as I possibly can," said Edwards. "If anything, I hope to inspire people to be kind to each other."
For Airmen aspiring to become NCOs in the future, Edwards offers some words of advice.
"Stay humble, stay hungry, and stay focused," said Edwards. "Always work hard for what you want and remember why you're doing it."