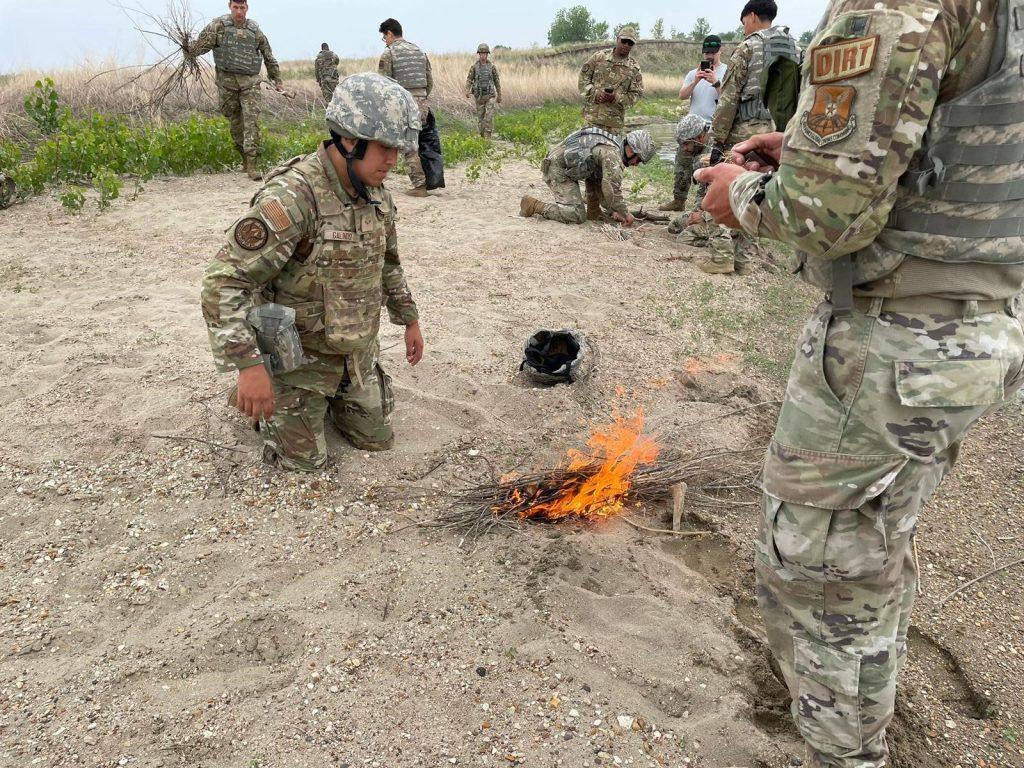 MINOT AIR FORCE BASE, N.D. —

On June 15, 2023, Airmen from the 5th Civil Engineering Squadron participated in a unique training concept, transitioning from computer-based training to a 12-hour hands-on, outdoor classroom environment. They learned lifesaving capabilities such as finding food, water, and shelter in the wilderness.

"These are life skills that can be used in and out of the military," said Tech. Sgt. Travis Krebill, noncommissioned officer in charge of 5 CES power production and cadre of Agile Combat Employment training. "The tools and skills we are trying to teach can and will save lives."

The goal of transitioning from CBTs to a hands-on approach is to effectively instill lifesaving abilities. These talents enable Airmen to be more multi-capable and effective when deployed to an area focused on ACE.
"We are all learning," said Krebill. "Instructors and trainees. We are taking a concrete thing; our old CBTs, and changing it to a more hands-on experience."

Roughly 150 5th CES Airmen were driven to an Army National Guard training area in northern North Dakota, where they were trained by 12 cadre. The Airmen split into tiers of ranks enabling the group to work with their peers and take leadership roles, rather than relying on rank to make decisions.

"When the trainees came together and learned what we taught, it was phenomenal," said Krebill. "Significant improvement was made within hours. It was amazing to see them work together. Team building, communication, leadership, making new friends… these weren't our main objectives, but they were still accomplished."

Airman 1st Class Xavier Sansores-Medrano, a structural apprentice with 5th CES, said he learned much more from the course than from clicking through a CBT. He said he was happy to be grouped with his peers because he didn't feel pressured to just follow someone's guidance; but was enabled to lead with his group.

"Everyone there had a great time," said Sansores-Medrano. "I wasn't afraid to make decisions or voice my opinion to my group. We worked really well together; the teamwork was amazing."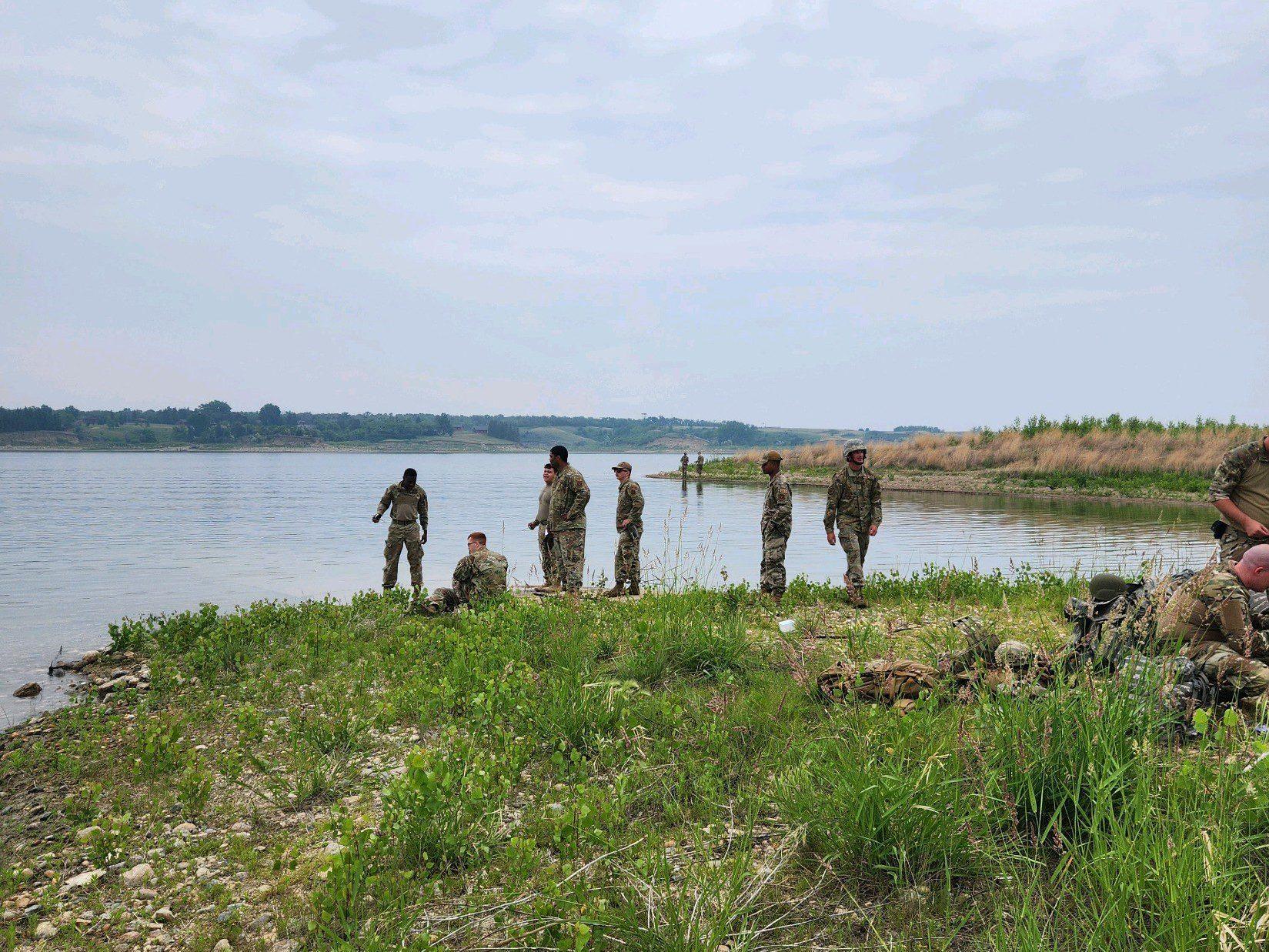 The Airmen split into six groups and had to navigate a map and compass to locate different stations across the designated training area. At these stations, they learned skills such as fire building, shelter building, filtering water, and catching and cooking wild game.

"We initially had this idea to give each group just one point on a map then send them on their way," said Tech Sgt. Ryan Powell, section chief for the 5 CES expeditionary engineering and cadre of ACE training. "From there they would have to finish the class at that location, then find the next destination. However, the groups came together and shared information, so they wouldn't have to struggle to find the next location. It was cool to see some outside the box thinking. It's exactly what we were looking to achieve."

Chief Master Sgt. Steven Millerd, senior enlisted leader for the 5th CES, says that CE is a special career field where they need to be prepared for anything. CE Airmen could be deployed to a location under adverse and austere conditions. While there, they may have a need for basic outdoor survival experience, and Millerd thinks it could even save their life.

"The 5th CES Engineers are experts when it comes to using advanced technology to establish, maintain and recover an air base," said Millerd. "We are adding to our lethality by providing tangible training to where we can operate in a contested, under resourced, and undermanned environment with very little support."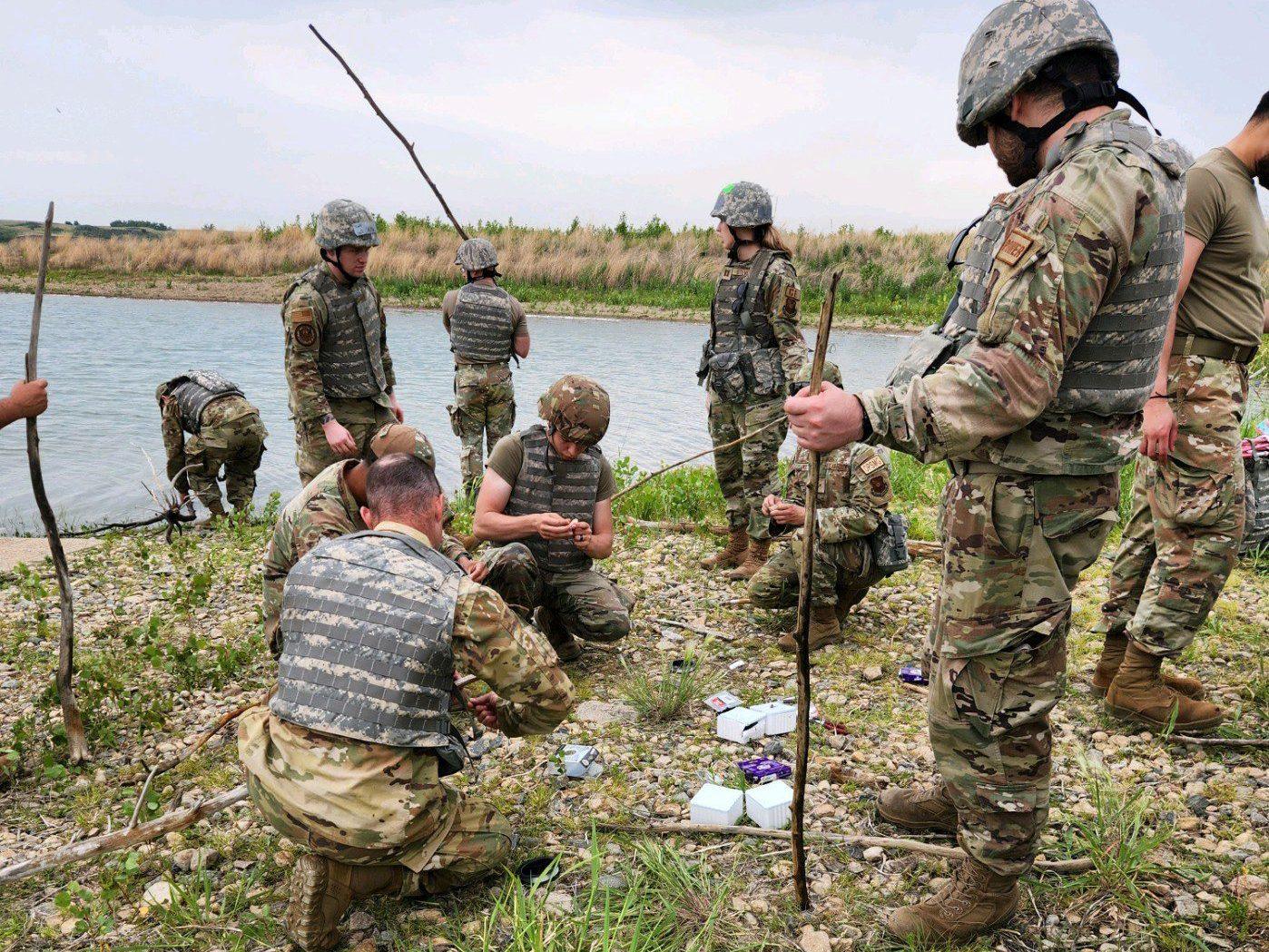 Millerd says he plans to continue these unique training events so the squadron can keep improving on their ACE concepts.
"We are going to continue to push our squadron to build each month to where we gain strength from the pain of discipline to eliminate the pain of regret of not being ready," said Millerd. "I am really proud of the cadre that spends an extensive amount of time developing realistic scenarios to prepare each Airmen to be able to problem solve and have the confidence to make a decision."

Millerd and Airmen from the 5th CES believe if any of their Airmen were to find themselves in a situation where they needed to hunt for food, build shelter, and find or make potable water, these lifesaving survival skills could be their ACE in the hole.