In the past two years of living in North Dakota nothing has touched my heart quite like the small town of Medora. It just popped out of nowhere in the vast prairie land of North Dakota as it creeps into the Badlands and thus creates a magical landscape that I will never forget. It's my favorite place in North Dakota. The peaceful small town makes me feel at home for a reason I cannot explain.

Last year, I wrote all about Medora and the Musical and how much it will make anyone proud to live in North Dakota, even you skeptics out there. Follow this link to read all about those wonders of Medora (northernsentry.com/2022/06/24/medora-is-a-must/). I still wholeheartedly believe that Medora will make anyone see a new appreciation for one of the least populated states in the Nation. However, this year I'd like to stray to another one of Medora's and North Dakota's main claim to fame, Theodore Roosevelt.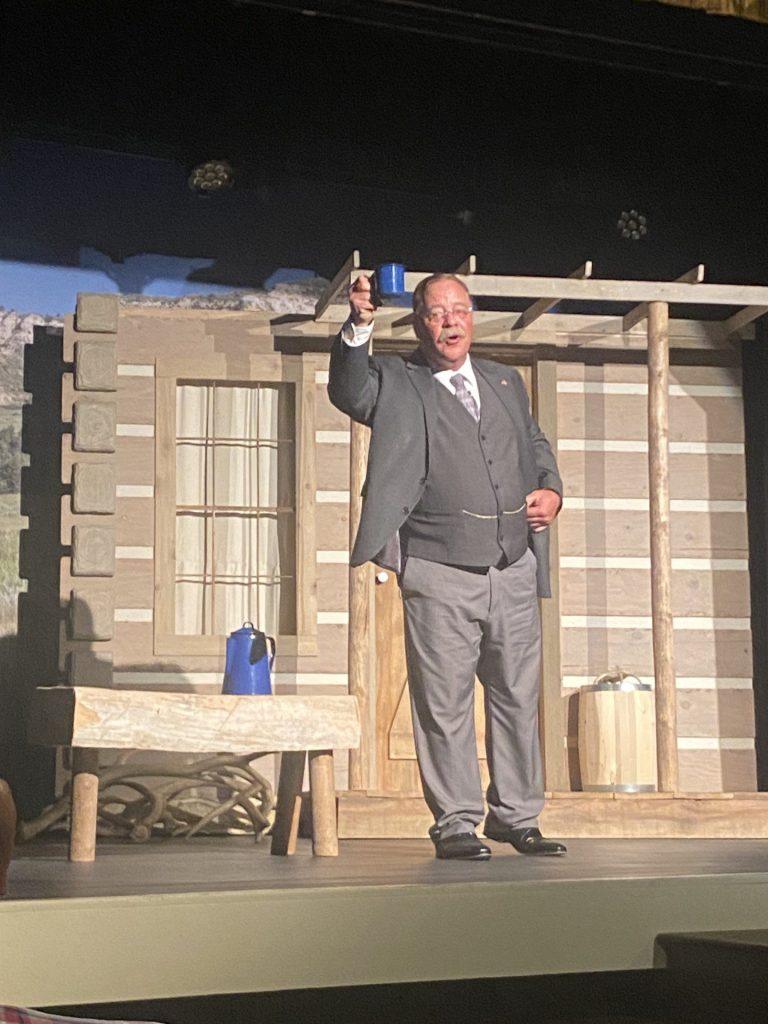 Col. Roosevelt was the USA's 26th President and became the nation's youngest President to date at only 42 years old. He served as President from 1901-1909. Before I moved to North Dakota, this was about my extent of knowledge of Roosevelt. However, since moving here and participating in all the Theodore Roosevelt-themed activities, I have learned much more about the man, his goals and what he did for this nation. It made me proud to have lived here.
North Dakota doesn't waste any time explaining their proud heritage and relationship to the esteemed Teddy Roosevelt. Unlike some other states, North Dakota doesn't have a long list of celebrities that hail from it, so they cling to the ones they do have. Fortunately, Teddy Roosevelt is a timeless icon that really shared his vision and made North Dakota what it is today.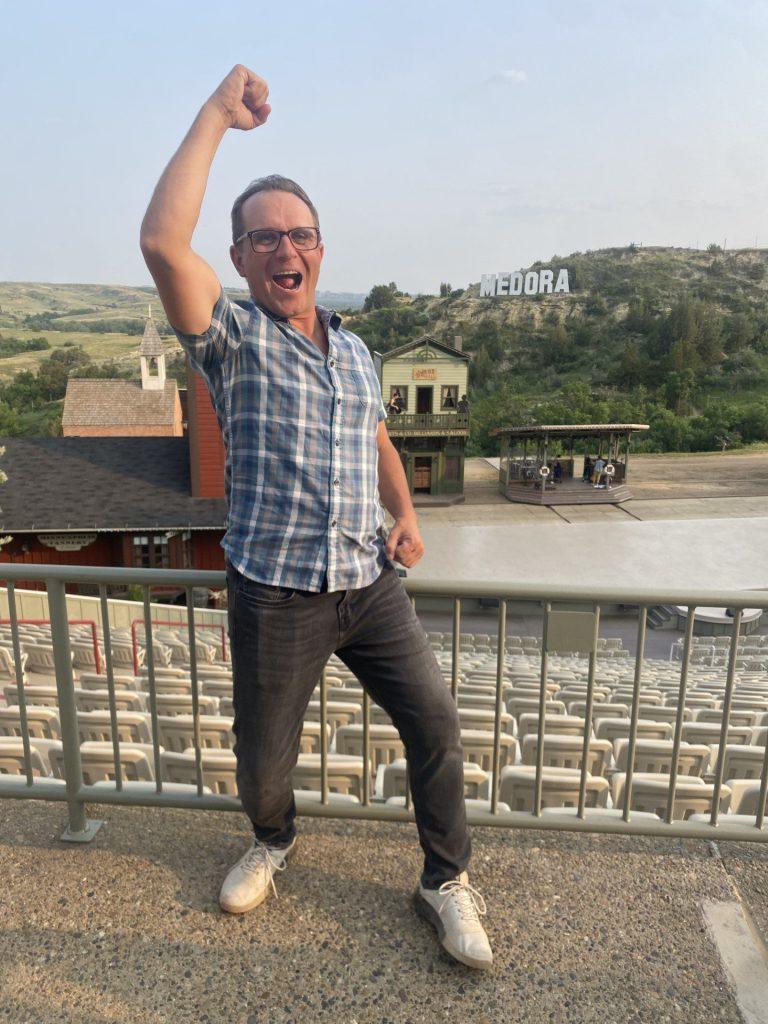 Medora would not exist without the contributions of Teddy, and they know it. Because of this, the town is filled with ways to pay homage to the beloved former President, including the namesake of the town's adjacent conserved landscape, The Theodore Roosevelt National Park. Additionally, the town's newest commercial park, Point to Point Park, was named after a game Roosevelt played with friends and later political visitors where they would take long hikes going from far destinations to another, never going around obstacles, only "over or through." Medora offers many opportunities to get to know all the information one could possibly imagine about Mr. Roosevelt through their very own Teddy Roosevelt impersonator and look-alike. Mr. Joe Weigand performs several times a week in his one man stage performance, "The Teddy Roosevelt Show," in Medora's Old Town Hall. Joe's show was informative, personal and surprisingly really funny as he found a way to bring Teddy Roosevelt to life in relatable ways to modern audiences. Weigand was a delight to see perform and even more of a delight to speak to in person after the show. Families and adults were both entertained. At times during the show I found myself so engulfed in the narrative that I had to remind myself that this was indeed NOT the real Teddy himself. Wiegand is that good.

There are countless things I could brag about Medora, but since we've got Teddy Roosevelt in scope, let's veer to the Medora main attraction, The Musical. As always, the show this year spun with beautiful songs, lovely backdrop and entertaining side acts. But what about Teddy Roosevelt? He is also actively portrayed singing and dancing with the rest of the cast for a fun youthful version of the President played by Ken Quiricone. Ken has been portraying the former President for a few years now and has been a part of the Musical cast for 12 years. He said, "I fell in love with this place. It's one of my favorite places to work." Ken was filled with excitement when describing his character and it was evident that he really got into the role. He told me that he likes to represent the smaller and scrawnier version of the president which is what he envisions Roosevelt looking like when he actually explored North Dakota before his presidency.

There is so much more to say about Medora and Teddy, but it's too much for this article. Also, I just really want you to visit Medora and experience it all for yourself. Engulf yourself in the place Teddy Roosevelt once lived and laughed. You'll find that history comes to life here. The legacy and beauty of Medora is not to be missed.