MINOT AIR FORCE BASE, ND. – Two Airmen were presented with the American Red Cross Lifesaving Award for Professional Responders at Minot Air Force Base, June 12, 2023.

Airman 1st Class Damian Cordoba from the 5th Medical Group saved a life while off-duty and working a shift at local restaurant, The Starving Rooster, November 8, 2022. It was while he was working that he realized one of the restaurant's patrons was choking, and without hesitation began performing abdominal thrusts on the man. After several attempts the object was still in place so he proceeded to perform a throat sweep, dislodging the obstruction.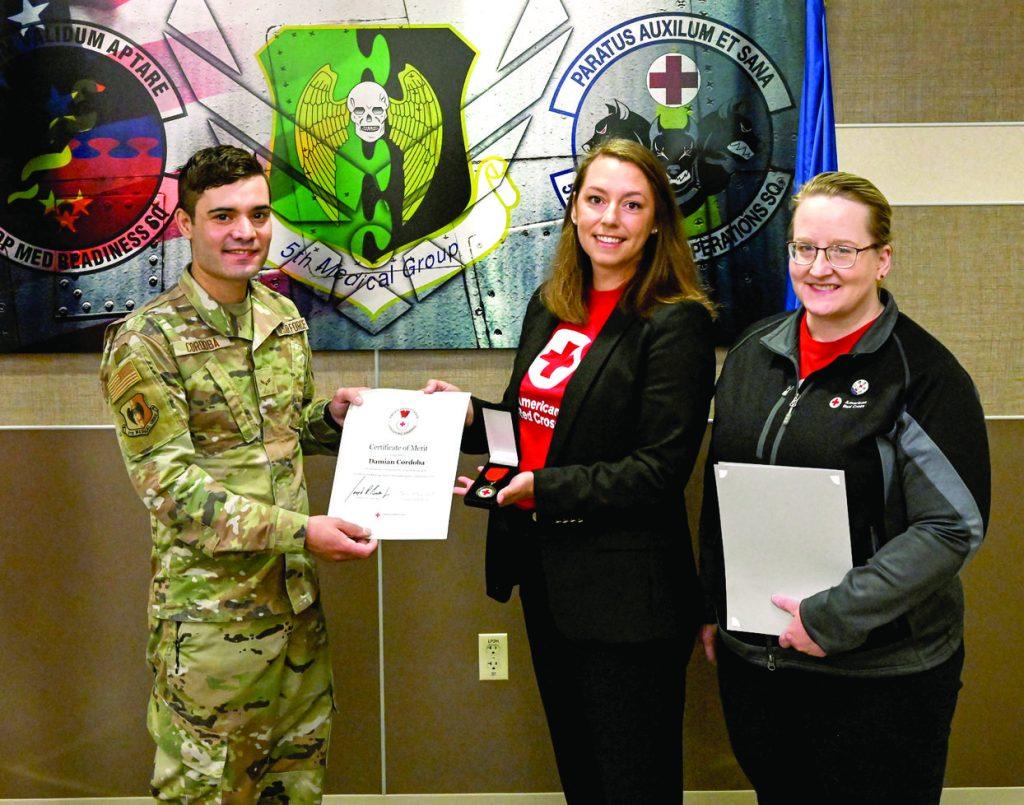 Staff Sgt. Nicholas Thompson from the 5th Security Forces Squadron saved the life of a fellow Defender while posted at Minot AFB's South Gate, December 20, 2022. In an attempt to open a bucket of ice melt with the knife part of a multi-tool, an Airman cut his forearm. Thompson was manning the gate when he heard a loud crash and returned to see the Airman on the ground with what appeared to be a minor cut.
Upon further inspection, Thompson realized the Airman had sustained a severe arterial cut on his forearm. He instructed the Airman to apply pressure on the wound while he applied a tourniquet to stop the bleeding until Emergency Medical Services arrived on scene.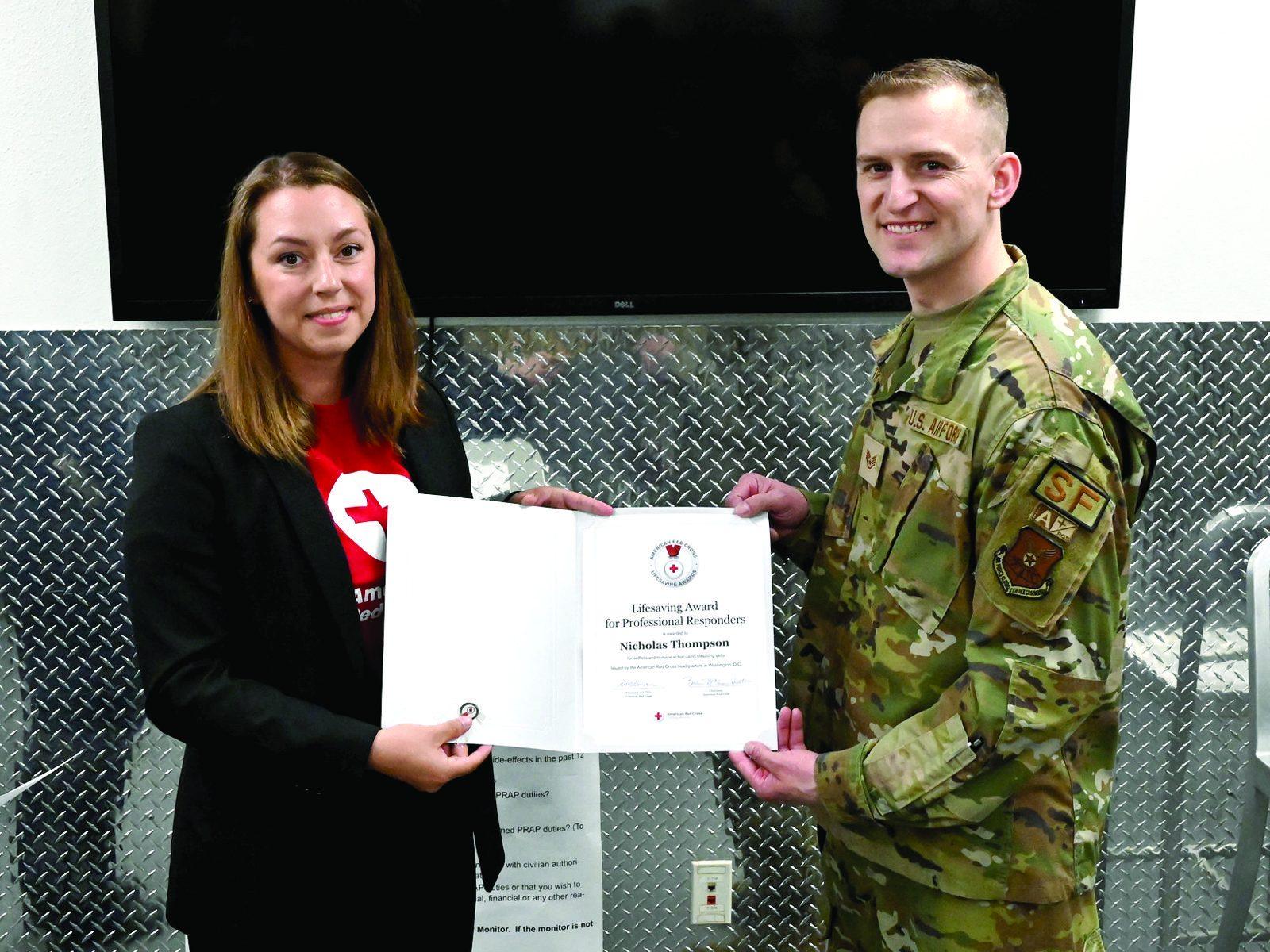 These Airmen's contribution to the safety of their fellow citizens reflects the spirit of the Red Cross by using action to alleviate human suffering in the face of emergency. Thanks to their Red Cross and emergency training, as well as their quick response and professionalism, Cordoba and Thompson were able to save two lives in their community and earn one of the highest awards given by the American Red Cross.