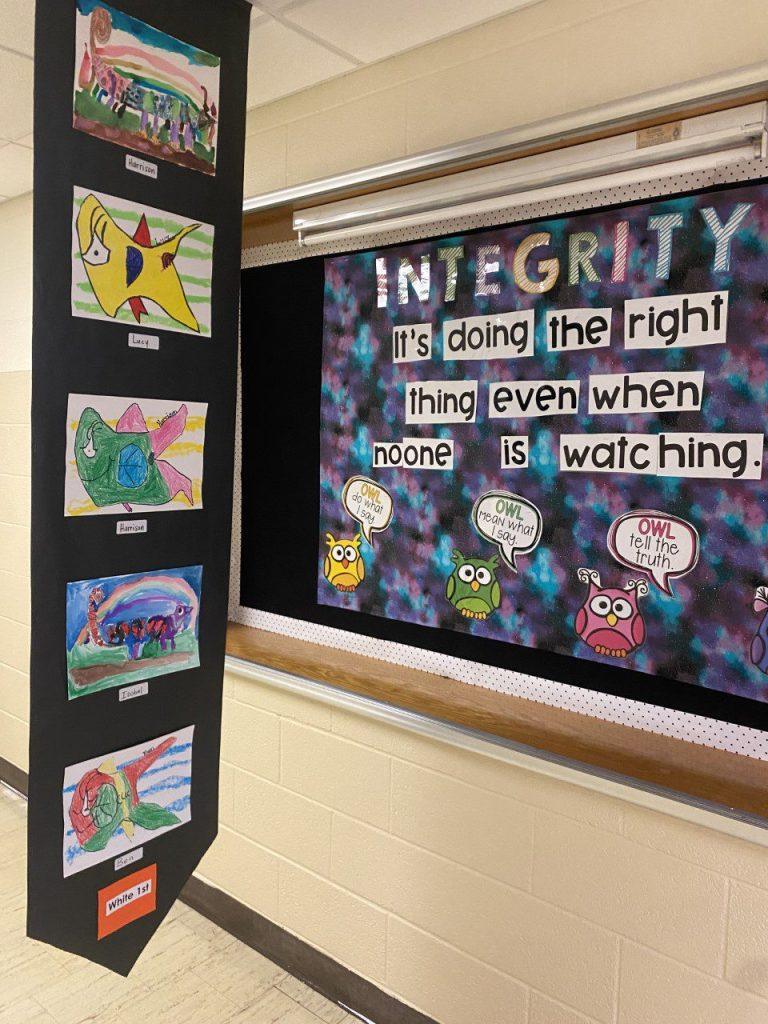 The end of the school year can bring a whirlwind of activities for parents. While the month of December is known to be the busiest, May comes in a close second for moms and dads of school-aged kids. But even though the month is jam-packed with end-of-year parties, final projects, sports events and a wave of goodbyes, the parents of kids at North Plains Elementary were treated to a leisurely, yet proud day to see their children's art abilities shine.

Thursday, May 4th, was the North Plains Elementary Art Show. This event brought the whole school together, especially the students. Upon entering the building, each parent and family was sweetly greeted by an older student passing out the Art Show programs and took the time to explain where to go, and how some of the virtual concepts worked. The inner hallway was filled with students' colorful and creative art work; not just on the walls but hanging from the ceilings too! Other rooms in the school, like the gymnasium, featured student inventions and recreations in every art form one could imagine. Parents were awed as they explored the school with their children by their side. Everywhere a family turned, another gallery of art work appeared.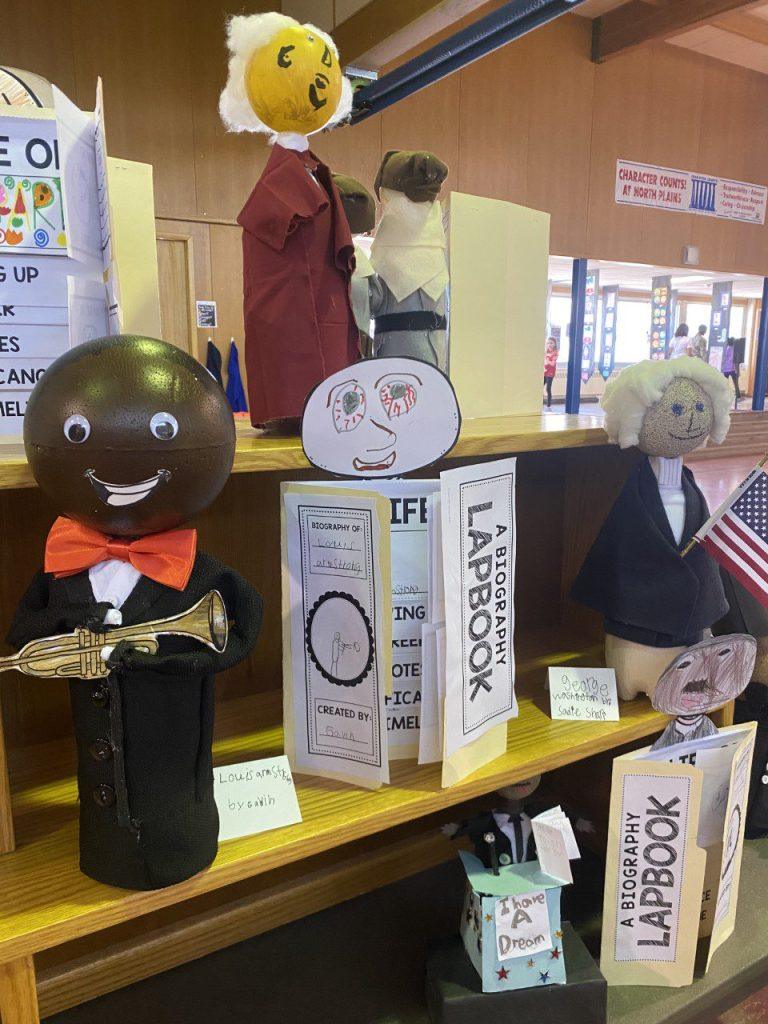 Some of the teachers that helped turn this magical day into a reality are 4th grade math and science teacher Aubrie Ziegler and 4th grade language arts, reading and social studies teacher Stephi Lesson. They said that they were really looking for a fun and unique way to bring families into the school this year because they hadn't had a school-wide family event since before the pandemic. Since Minot Public Schools does not offer an art program, each teacher has had to incorporate art into their lessons throughout the year. Ms. Ziegler and Ms. Lesson found the challenge of creating an art show was a year long process in the making as each teacher and grade worked on artistic creations to ultimately be displayed at the school for this occasion. They explained that each of the hallways were themed by seasons of the year and each grade contributed to a particular season in different ways through creativity. They said each student had about three pieces of artwork displayed somewhere in the school that day.

Some extra unique features to this school art show was the QR code that was printed on the program which allowed some of the art work to be viewed virtually by grandparents or other family and friends that could not be present. Additionally, Ms. Kusper, the school music teacher, created an innovative art and music mashup with the 4th and 5th graders. This allowed art to be viewed in sync with specific songs the students had chosen.

Overall the day was filled with joyful parents, excited students and proud school staff at North Plains Elementary. Even though the displayed art was only up for that day, it was a perfect way to show off the students' imaginative hard work all year long and start wrapping up another successful school year.