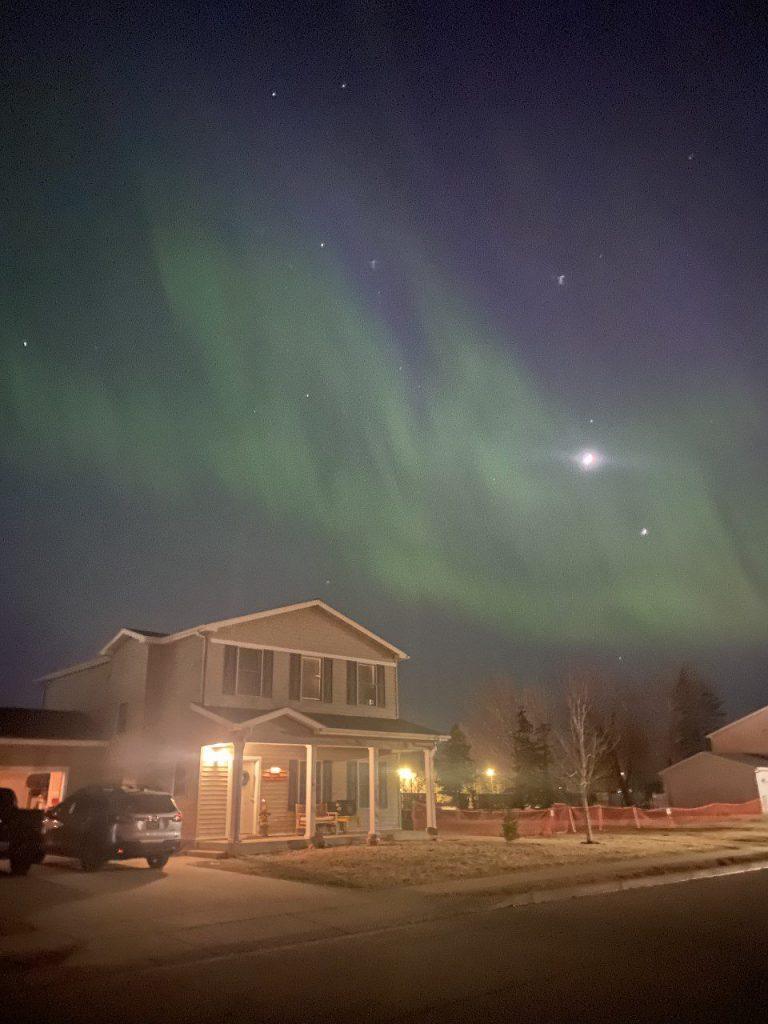 Did you know that the color cones, which lets us see color in our eyes, can't see the faint color that the Northern Lights give off? Because of this, the Auroras just look gray and white. That is interesting because our eyes are supposed to be more high definition then the most HD TV is ever going to get, yet we still can't see all the light color.

I have witnessed the Northern Lights twice. The first time they were just in one area but they were brighter. The second time they did spread out more across the sky, but I couldn't see them as well. They both appeared around 9:30 p.m.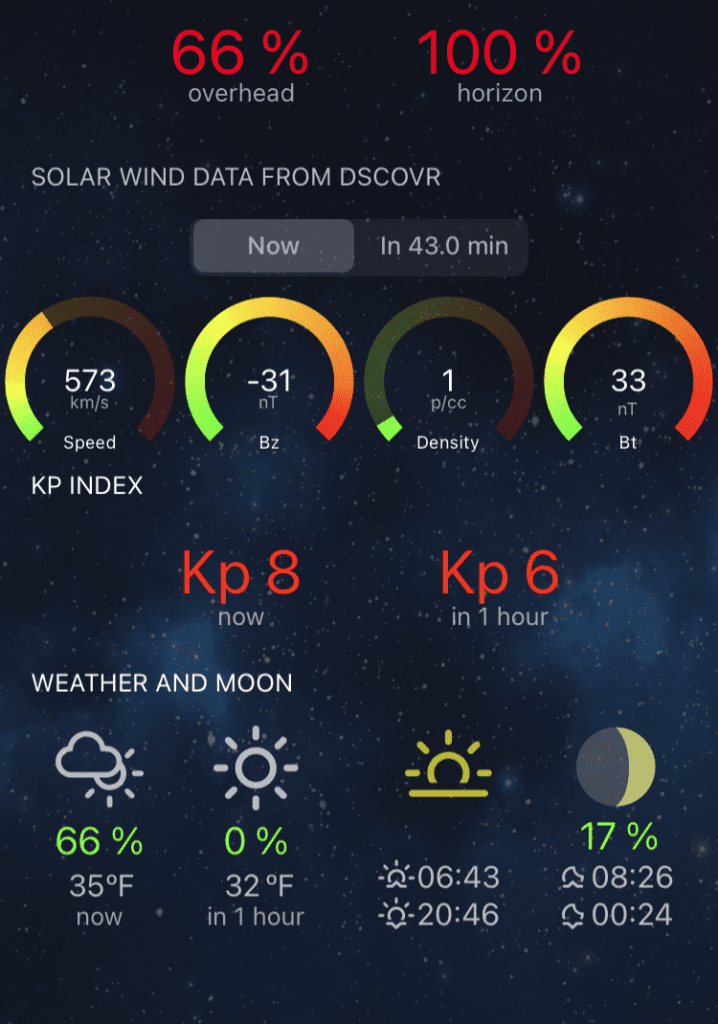 The first time, my sister Sienna was whining because she wanted to go home and sleep. It was kind of annoying. The second time me and my mom, who writes for the Northern Sentry, went to see them. It was fun because there were no whiny kids in the car with us that time. We went to the RV storage area on base to see them both times. It is really dark there.

The rarest color of Northern Lights is red. The first time we saw them, it was mostly green with a little bit of pink. The second time it was just all green. I think the second was cooler because they spread out a lot more than the first time. They are caused by solar storms. Northern Lights are rare but truly beautiful. They are a phenomenon in certain areas, so I'm glad I got to see them here in Minot.