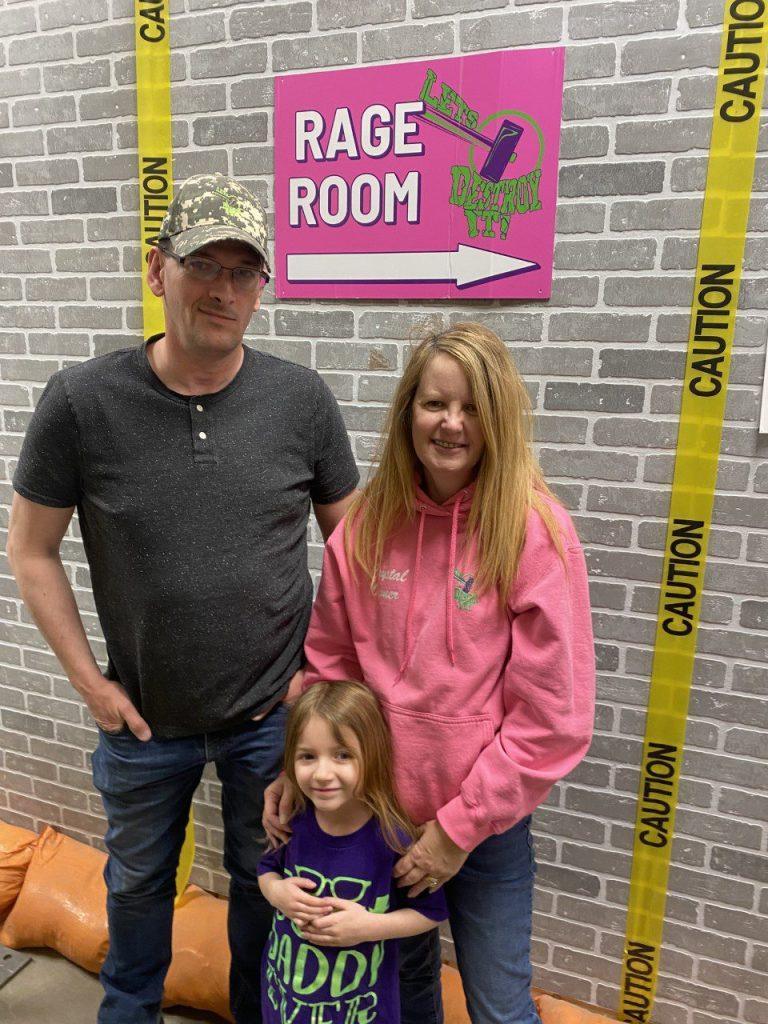 The "rage room" may not be a new notion, but its commercialization has become a fairly new craze. But, new or old, the concept is creating a mess of destruction across the US and it has made its way to Minot too! The Let's Destroy it Rage Room located in Minot at 300 30th Ave NW has been open since June of 2022 and offers customers the chance to get mad, break stuff (lots of stuff) and not have to clean up afterwards. Confused? Or interested?

Owner and military veteran, Shaun Lewellyn, and his wife Crystal saw the need for such a place during the pandemic. They looked around at their friends, family and the community and realized that a lot of people were angry, frustrated and had pent up energy.
Shaun recalled thinking at that time, "I wish I had something to break!" They recognized the unique opportunity to offer our region of North Dakota something that wasn't available anywhere else in the state at that time. They wanted to give people a healthy, safe and fun way to show their rage, aggression and get mad without bad consequences. The couple is also very passionate about mental health and saw this as another way to reach those struggling with finding the right outlets.

So after never having even experienced the "rage room" themselves, Shaun and Crystal took a leap of faith and opened Let's Destroy It Rage Room without looking back. Today, the space contains two rooms dedicated for breaking bottles, smashing glass objects and beating appliances with sledge hammers and baseball bats. Although Let's Destroy It is open by appointment only, Shaun and Crystal are willing to work around many schedules and accommodate groups too. Still confused about why and how this works?
Shaun said not to worry, "You won't get it until you try it." So that's exactly what we did.

A session in the rage room lasts approximately 30 mins and before stepping in, each person will need to sign a waiver and be given a short safety brief. Each person is also given protective gear in the form of coveralls, glass proof gloves and a hard hat with face protection. Inside the room the place is scattered with lots of glass bottles, ceramic plates, large appliances and other items only there to be smashed to pieces. Of course, each session's items are subject to availability but there is plenty in there to work up a sweat- filled half an hour. Loaded with gear, many breakable items and a plethora of smashing weapons (bats, sledgehammers & wrenches) it's time to "rage out" and break everything!
As the music of choice blares in the background, each customer starts destroying items as quickly or as slowly as they feel comfortable. This writer found it especially enjoyable to shatter ceramic plates on the ground in a dramatic fashion! But some of the men found beating a dryer to pulp with a sledge hammer the most satisfying.

By the time the music ends and the entire room is in shambles, everyone is sweaty and feels so much lighter and less stressed. The Lewellyns said the room has helped many people struggling with post-traumatic stress and other mental struggles as well as offers a unique and fun challenge for those who just want to try something new.

The couple explained that they are working on creating a traveling "rage room" in a cleared out RV. The mobile version will be able to accommodate smaller groups all over the city and be able to be rented out for parties and events. Shaun encourages everyone to give it a try and said they allow kids to also participate with some stipulations. They also offer a military discount. Try something new, support a small business and get out some stress in the new Let's Destroy It Rage Room this year! Find more about them and schedule an appointment at their website letsdestroyit.com .