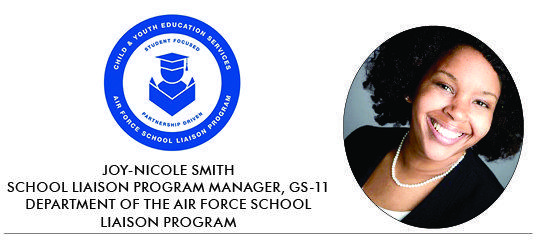 April is the perfect month to usher in Spring but it is also a great time to "Purple Up" for military connected students! The Month of the Military Child (MOMC) is celebrated in April and is a time to show our support for military connected students across the United States and also abroad. In North Dakota, there are more than 12,500 active duty, national guard and reserve military members in North Dakota. In addition, more than 8,500 military connected children in North Dakota have a parent or guardian serving in the military. Therefore, April is an incredible time to show appreciation for the strength and resilience of military connected students.

The School Liaison Office is beyond thrilled to lead the Month of the Military Child (MOMC) Working Group with stakeholders in our community. These stakeholders include 5th Mission Support Group, 5th Force Support Squadron Flight Chiefs, Child and Youth Programs Managers, the Minot AFB Library, Key Spouses, and so much more! We are working together to orchestrate a month where our students are valued and appreciated.

The work of the MOMC Working group occurs at different levels to include coordinating the signing of the MOMC Proclamation with the State of North Dakota, connecting with the North Dakota leadership to advocate for legislation enhancing quality of life measures, partnering with agencies and businesses, building a comprehensive calendar for Minot AFB and organizing events with schools located on and off Minot Air Force Base. The School Liaison Office desires for this effort to be collaborative and engaging.

April will be bustling with activity and we would like to invite our community to take part in this special time. If you are interested in serving as a volunteer for MOMC, please send an email to MAFB.school.liaison@us.af.mil.