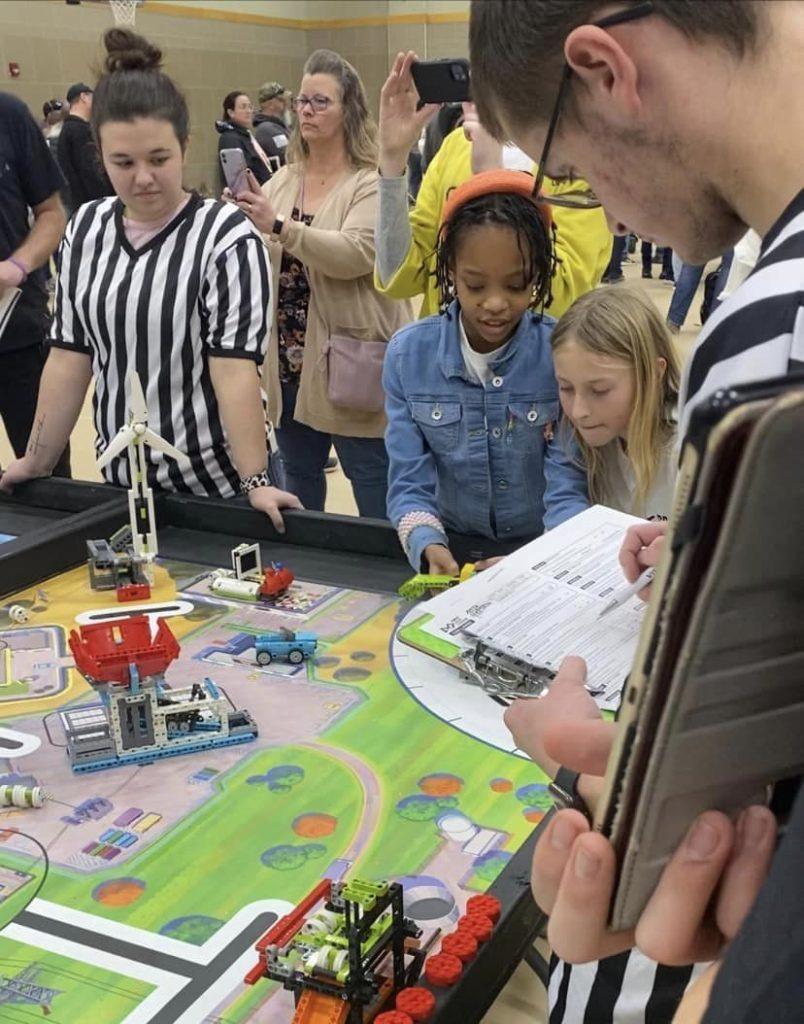 On Saturday, January 28, a gathering of robotics enthusiastic youngsters gathered at Minot State University for the Minot FIRST Lego League Regional Robotics Tournament.
Fourteen groups from around the area, with kids ranging in ages from 9-14, competed in the event organized by Full STEAM Ahead. The theme for this year's tournament was "Super-Powered." All the challenges were based around the superpower concept of energy conservation and how to utilize it effectively.

A team from Minot Air Force Base proudly demonstrated their knowledge in both the problem solving and programming aspects as well as the presentation portion. The team from Minot AFB, proudly named the Mystical Mavericks, consisted of Kate Maginness, David Maginness, Henry Karabelski, Laurel-Elaine Smith, Alex Hoffman and Lucy Hoadley. These Mystical Mavericks completed six of their "Mission Tasks" at the competition and were busy the entire day from 8 a.m. until 4 p.m. when the competition finally wound down. This was the first year a team from MAFB has competed in this tournament and according to the team's Head Coach and MAFB School Liaison Joy-Nicole Smith, the team performed excellently and built camaraderie among the other teams.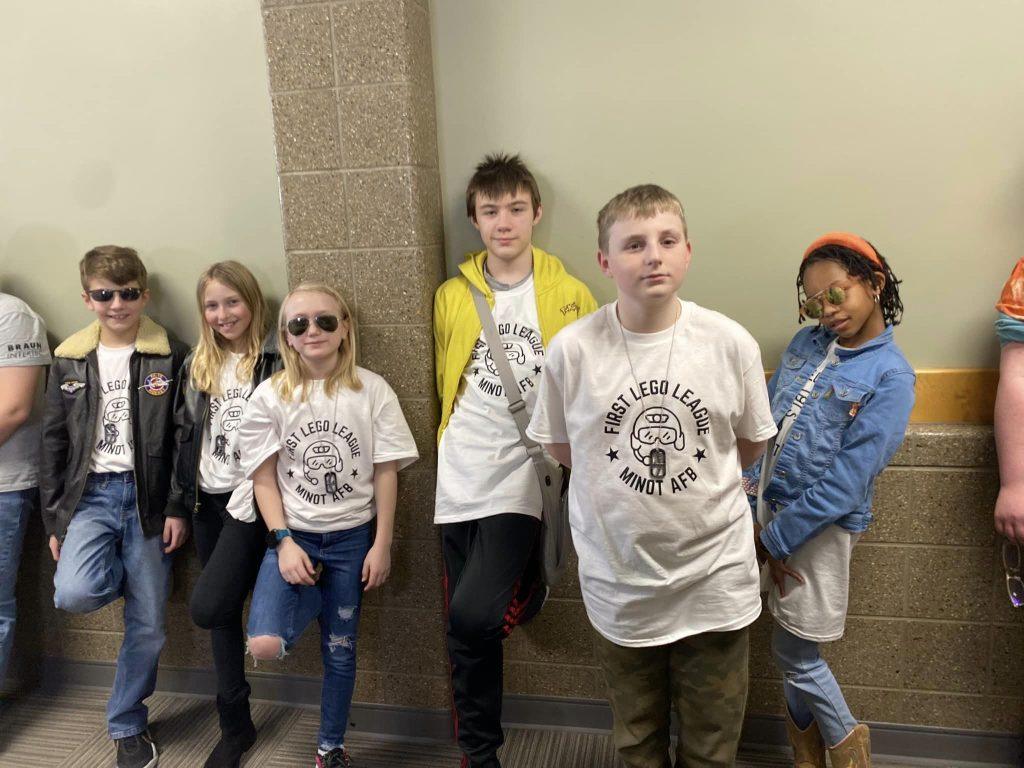 Other coaches for the Mystical Mavericks were Senior Airman Edward Cromwell, 5th Communications Squadron, who volunteered to help guide youngsters after seeing an email about the club and saw it as a way to use his coding experience to help teach others. Airman 1st Class Sarah Bence, 5th Civil Engineer Squadron, volunteered as a coach because her background is in engineering, and she saw this as a way to give back to the community. She mentioned the last few months have been "really fun watching the kids learn and explore." New coach SrA Diego Araja, 5th Maintenance Squadron, recently got on board because he has lots of experience working with techy things and 3-D printers. He is really into engineering and design work as well.

Most of the students on the team were new to the robotics world and joined the club earlier this fall because it seemed captivating and they wanted to learn more. Kate Maginness, age 11, said because of the Robotics Club she has been able to meet and talk to all sorts of new people that she never would have gotten the chance to get to know otherwise. Kate's good friend Lucy Hoadley, age 11, added that she joined the club because her older brother participated in a similar club and it looked like fun. Lucy also took the time to explain a few of their projects they had at the competition. She said the main project her team was working on was focusing on how to reduce the world's petroleum and take away fossil fuels in which the team had the idea to use wind tunnels instead. Lucy said her favorite part of the Robotics team was "building Legos and learning how to code." Henry Karabelski, age 12, said he gets academic credit for being a part of the team and that his favorite part was just tinkering around with the robots, Legos and computer coding.

All-in-all, the Mystical Mavericks worked hard, presented their projects and completed tasks at the competition and were able to hold their heads high with pride in a job well done. Although the Robotics season is now at an end, Ms. Smith noted that a new team would begin to gather in September and is open to dependents of the base ages 9-14.