Minotauros, Northern Sentry Honor CMSgt Brad Tavares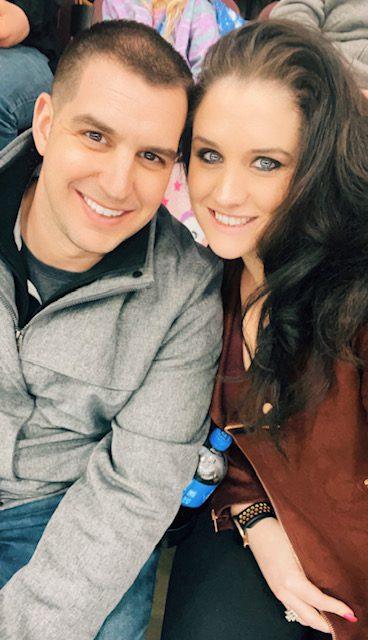 It was natural for Keith Dzialo that when he drew his brother-in-law, Brad Tavares' name, the gift had to include hockey.

Brad's family are big hockey fans. Brad's son, Jacoby, plays goalie.
Simple, thought Keith. I'll call the Minotauros and see what I can set up. Premium tickets? Some type of package? His goal was to create a special evening for Brad and his family, and he certainly did.

"The Minotauros filled me in on the Northern Sentry Salute, where they honor either an active duty or a veteran at a Minotauros hockey game." Little did Keith know that the evening would include 4 premium seats behind the Minotauros bench, $25.00 in concessions, and recognition during the first break in the game. The recognition included Brad and family being shown on the scoreboard screen, and his recognition nomination being read by the arena announcer.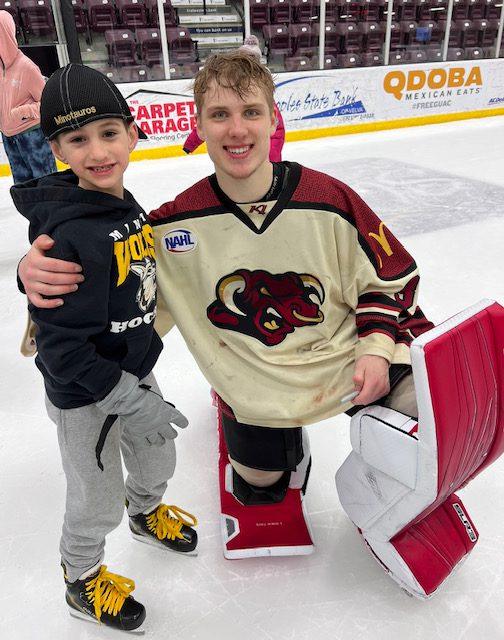 "Brad works so hard," according to Keith. "It wasn't necessarily about the tickets, but more about the recognition at the game. We knew that he wouldn't want recognition, so we kept the evening a complete secret from him."

So, Keith is in Massachusetts, and Brad and family are at Minot Air Force Base, so the logistics might be an issue. But another call to the Northern Sentry and the process of getting Brad's wife, Leanne, the certificate, and instructions was set in motion.
The big evening arrived on January 28th. Leanne got the tickets at the will call window. The whole family took their seats, and so did many of Brad's co-workers on the base. It was perfect! First intermission and the spotlight was on Brad. Leanne and Keith agreed that it was a memorable evening for Brad. To add to the excitement, Jacoby, Brad's son, got to go on the ice and shoot for a prize because he had won the "Chuck a Puck" contest. "It was so special," according to Leanne. "I just wish that there were more opportunities for a shout out to people on base. They work so hard, and they don't do it for recognition, but it's still nice when it does happen."

Brad and Minotauros had an extra-large crowd both in the arena and watching on the internet.
If you want to recognize a special active duty person or veteran, send us an email at sentrysales@srt.com. Recognition takes place at every Minotauros hockey game.