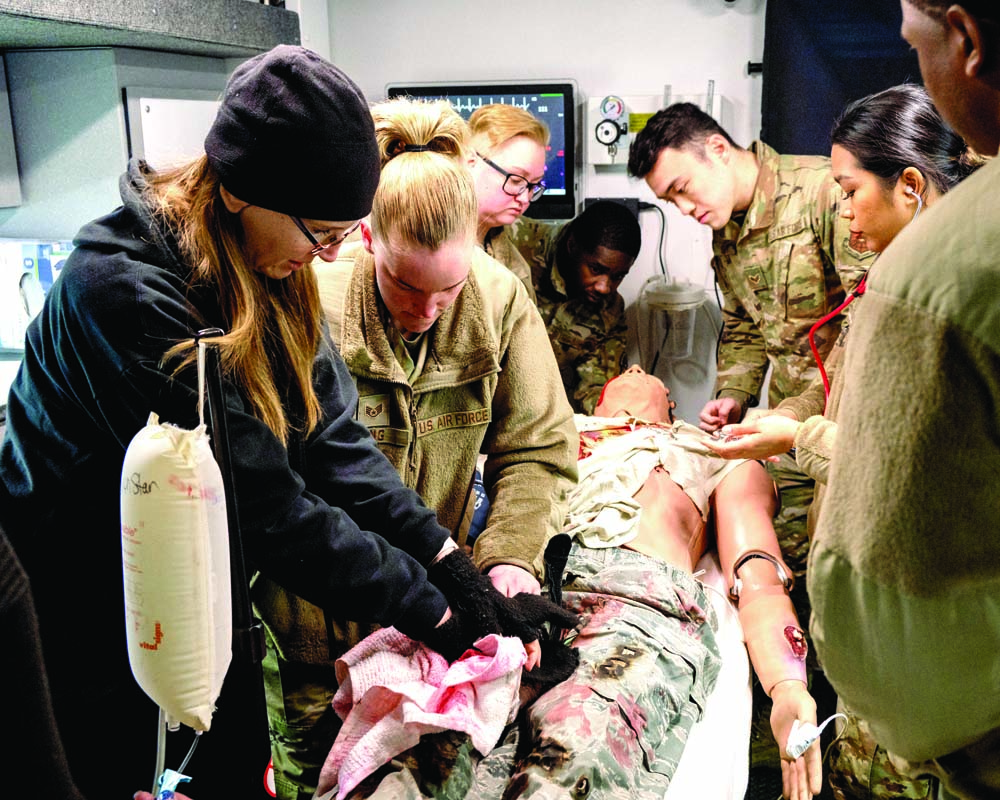 MINOT AIR FORCE BASE, N.D. —
Once per quarter Trinity Health sends a Simulation in Motion truck to Minot AFB to provide 5th Medical Group Airmen an opportunity to practice treating patients in a remote location where their resources may be limited.
"In the truck, you have a simulation mannequin that is amazing," said Lt. Col. Donna Eaton, 5th MDG chief nurse. "You can do pretty much anything that you would do to a human being and get responses from it. If you give it this medication, then you'll get this response."
Trinity Health's SIM truck is currently one of four operational mobile education units in North Dakota. It is used to teach emergency response not only to military personnel, but also to local emergency responders, physicians and nurses.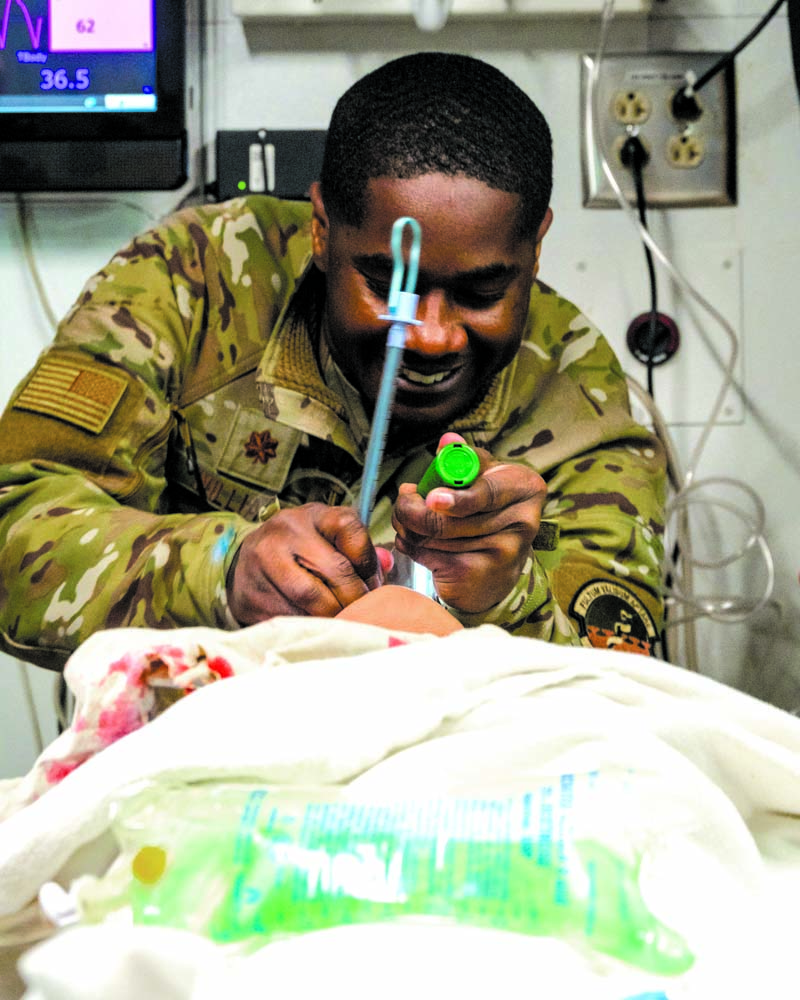 "Today we are simulating that a patient has been involved in an improvised explosive device explosion, and has a life-threatening hemorrhage and a brain injury, along with some other injuries," said Missy Regalado-Smith, Trinity Health SIM-North Dakota team member. "He is being brought to a forward operating base from a deployment. They have some tools but not everything they wish they would have available."

The 5th MDG personnel were divided into six different groups and challenged to respond to the simulation to the best of their ability. Each team was graded on their performance by the Trinity Health SIM-ND team, and the results were shared with leadership.

"The teamwork, in my opinion, is better than what I witness elsewhere," said Regalado-Smith. "I think it's because they know their role and scope very well in the military world, whereas in the civilian world they do know their scope but sometimes their roles are a little ambiguous."

This ongoing training exposes 5th MDG Airmen to a vast variety of scenarios they are unlikely to encounter in their day-to-day routine and scenarios that would only be seen in deployed locations. This ensures Airmen are prepared to quickly and effectively respond to any scenario, regardless of location, severity of injuries or available resources.