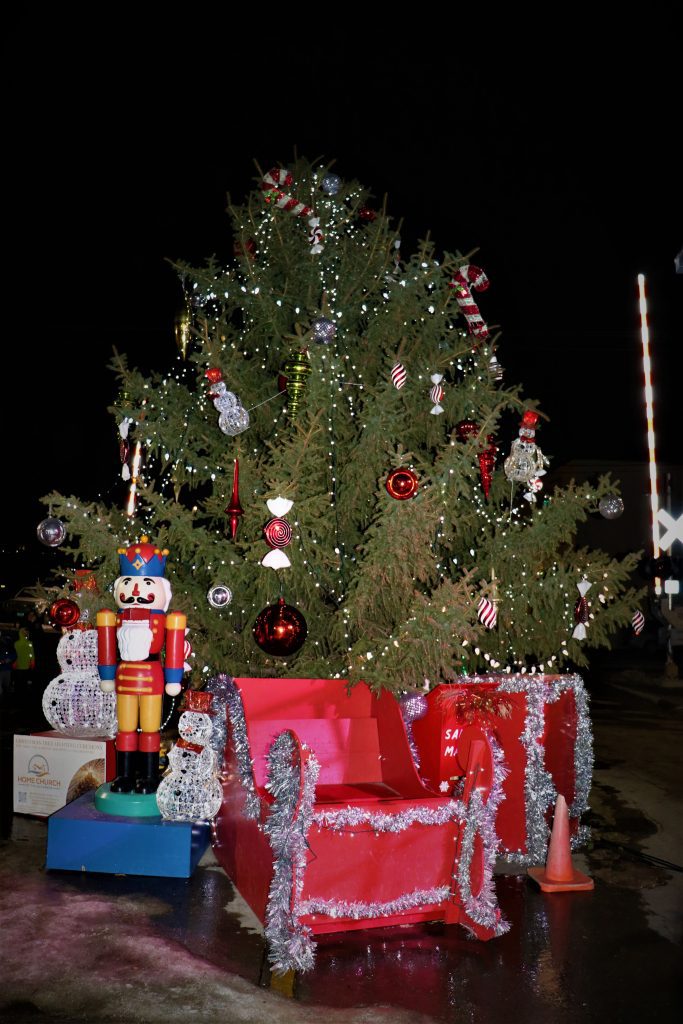 At 6:00 p.m. on Friday, November 25, the Christmas season officially started in Minot, ND. So it was declared by Minot Mayor Tom Ross. In his address to the large crowd gathered on Main Street, he noted that the very epicenter of Minot was Main Street and Central Avenue, right where the over 30 foot Christmas Tree stood on this day.
Before Mayor Ross took to the podium, Minot native Chloe Marie entertained with familiar Christmas songs ending her portion of the evening with a sing along including favorites Rudolph the Red Nosed Reindeer, White Christmas and We Wish You A Merry Christmas.

Special guests from Minot Air Force Base were part of the VIP contingent on stage. Col. Daniel Hoadley and his wife Joyce, Col. Kenneth McGhee and his daughter Zena, along with Col. Michael Maginness and his wife Amy and Command Chief Tori Jones and her wife Mary represented Minot Air Force Base. Col. Hoadley noted that Christmas lights stood for unity, and tonight especially the unity between the city of Minot and the Minot Air Force Base.
It was a brisk evening, with a bit of wind, but the group on stage gathered together with MC Margie Bolton to do a countdown to the official tree lighting. Also on stage to bless the evening with a prayer for a special Christmas was Pastor Matt Scherbenske from The Pursuit Church.