This past Friday, November 4, the bowling alley on base hosted its grand re-opening event! Rough Rider Lanes, which has been close since early December 2021, happily greeted base patrons once again with a slightly different look and feel. Rough Riders is slated to be open Thursdays, Friday and Saturdays throughout the duration of the winter with parties, specials, leagues for all ages, as well as offering opportunities for reservations.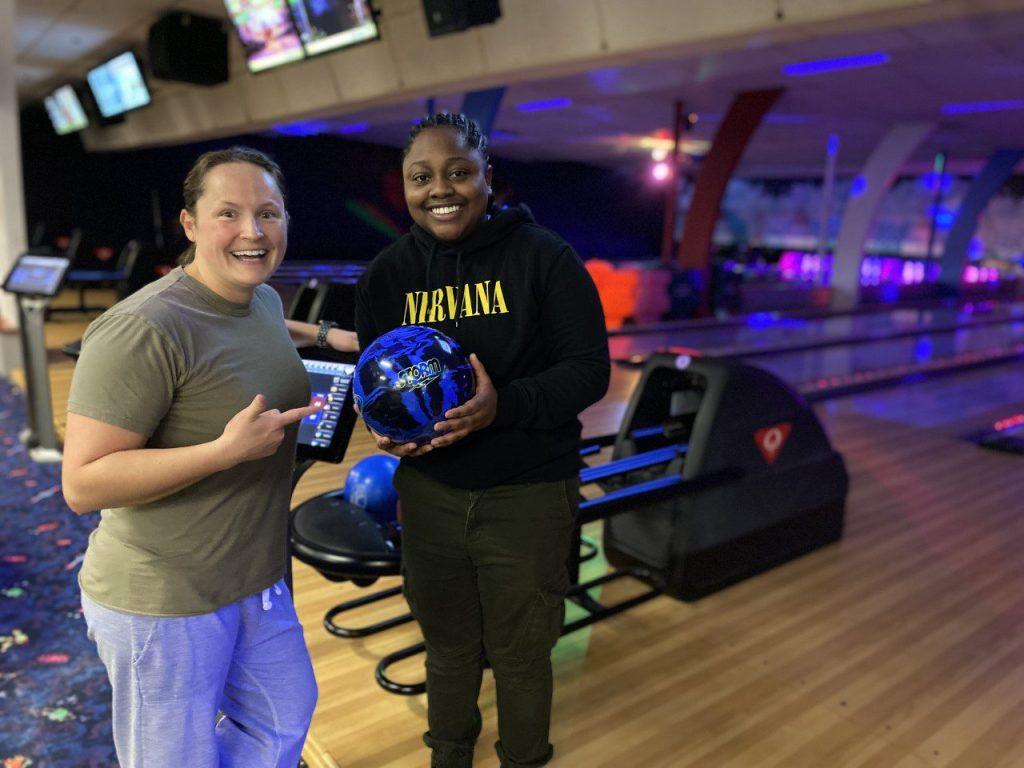 Manager Mike Guthrie said that the new goal for the bowling alley is to be able to provide this fun service and facility for base families to stay busy during the winter months. When asked why the bowling alley has now reopened, Guthrie replied that new Wing and Force Support Squadron leadership saw the facility as too nice of a place to leave closed. He said, "they wanted to give it another shot."
Additionally, now that the base golf course, Rough Rider Golf Course, has closed for the season, it frees up those non-appropriated fund employees to now work at the bowling alley. The plan, according to Guthrie, is to sort of switch the seasonal operation between the golf course and bowling alley seasonally to better serve the needs and wants of the population on base and allow for optimal staffing to both services.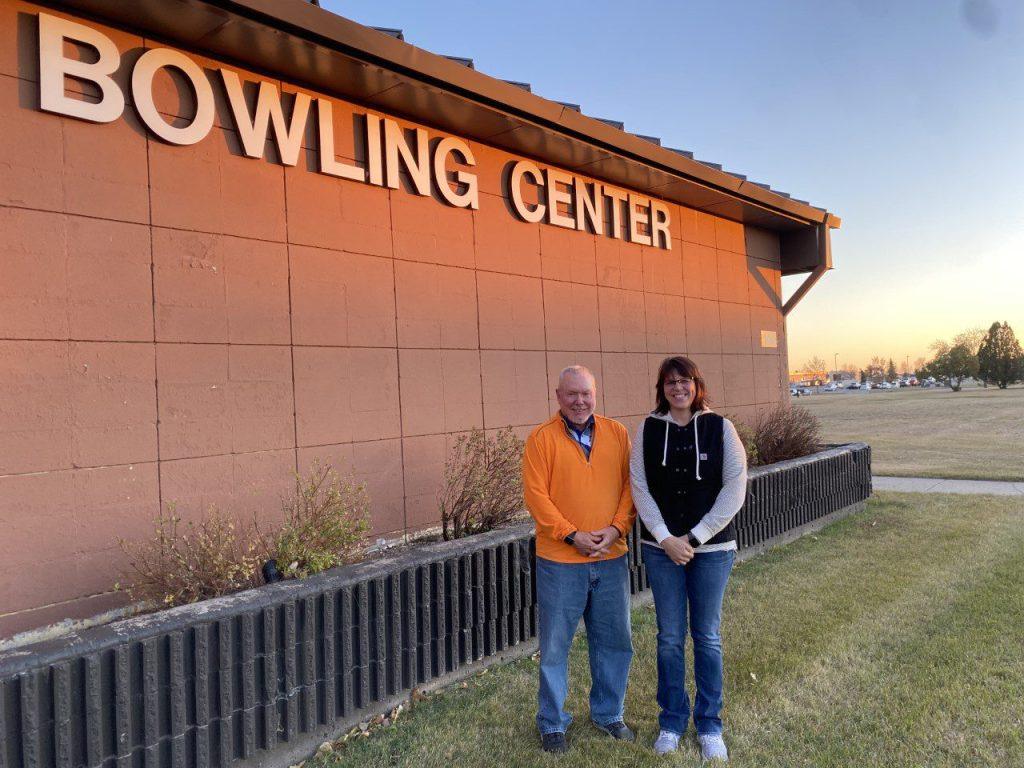 At the opening on Friday, single Airman were treated to free bowling while families were given the same special on Saturday, November 5. The atmosphere was one of upbeat music, groovy lighting and of course all the bowling excitement! The staff greeted guests with smiles and obvious joy that the place was once again opened. Although restaurant-fare food is not available, there is a small selection of light snacks and beverages including canned alcoholic drinks for those interested. Guthrie said that patrons are welcome to bring in outside food, but they prefer it to be from other FSS-owned operations like Rockers or the Bomber Bistro. He also mentioned that they may be looking into what it would take to get more food service at Rough Riders in the future but needed to start small as the operation builds back up.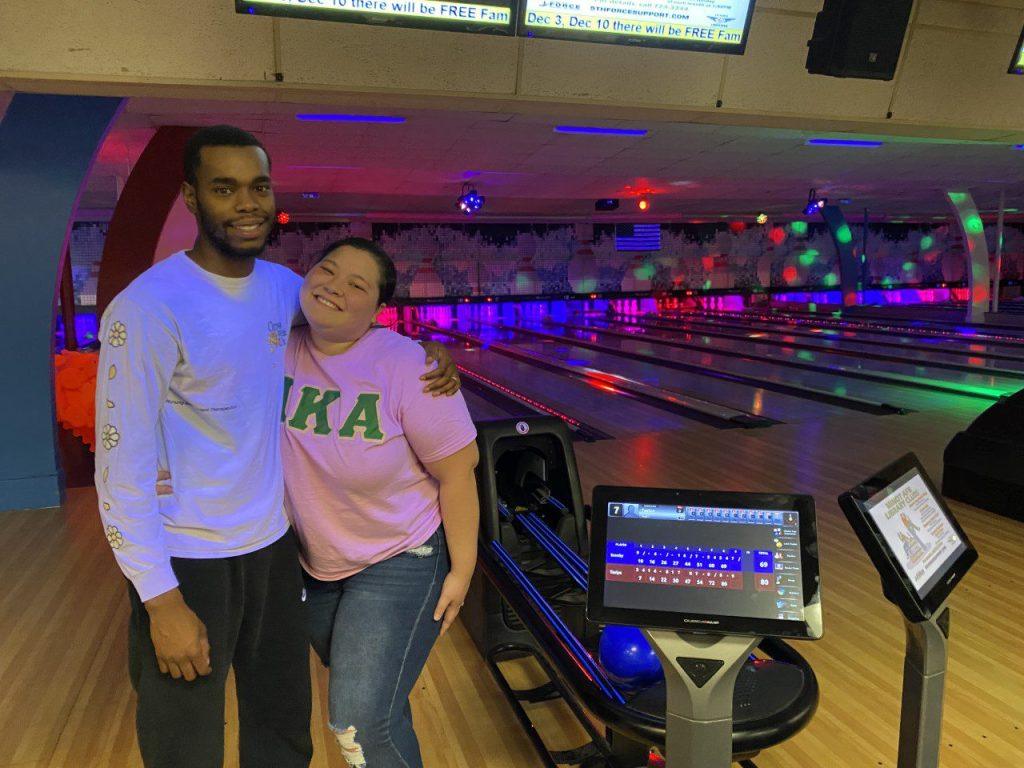 In order to promote the newly opened bowling alley, the Rough Riders Lanes will be hosting FREE bowling to single Airmen and families on November 12 & 13 as well as December 3 & 19.
They also have some fun Christmas themed specials coming up as well as a family-friendly New Year's Eve party. Bowling leagues plan to begin on November 17 with intramurals on Thursdays, mix leagues on Fridays and youth on Saturdays. Guthrie said they are still taking applicants and teams, so call the Bowling Alley for more information about how to sign up.
Rough Rider Lanes is also available to book for birthday parties, squadron functions and other events. They hope to make use of this well-maintained base facility and allow it to serve Team Minot in as many ways as possible.